By popular demand, we're going to start making the boxes individually shoppable, so that if you miss a box, you can buy all the products to create your own beauty box experience.
This was truly a gorgeous beauty box – there are some seriously innovative products in here – I'm so excited to share more with you!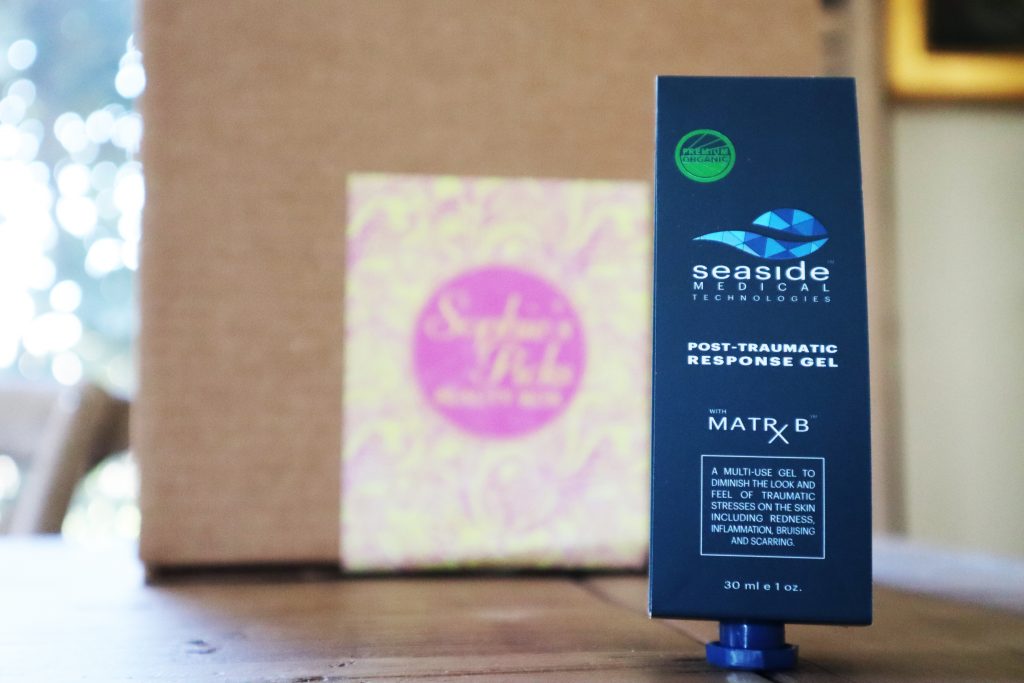 Seaside Medical Technologies Post-Traumatic Response Gel
Seaside Medical Technologies Post-Traumatic Response Gel is a super lightweight, topical gel that floods your cells with antioxidants, and is designed to restore your skin's vitality after minor trauma or cosmetic procedures and protect it from environmental stressors. And it WORKS.
---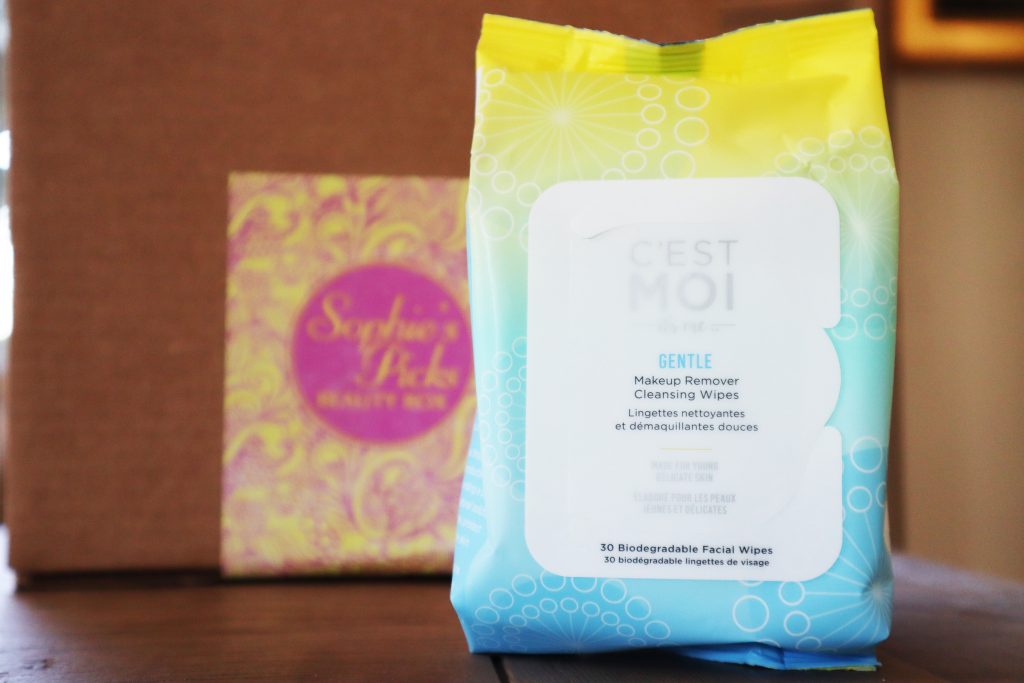 C'est Moi Gentle Makeup Remover Cleansing Wipes
You know that how you remove your makeup is just as important as how you put it on right? That's why I'm so obsessed with C'est Moi Gentle Makeup Remover Cleansing Wipes. These wipes do the work of a double cleanse and then some, in the convenience of a disposable wipe! Let me tell you more about C'est Moi Gentle Makeup Remover Cleansing Wipes!
---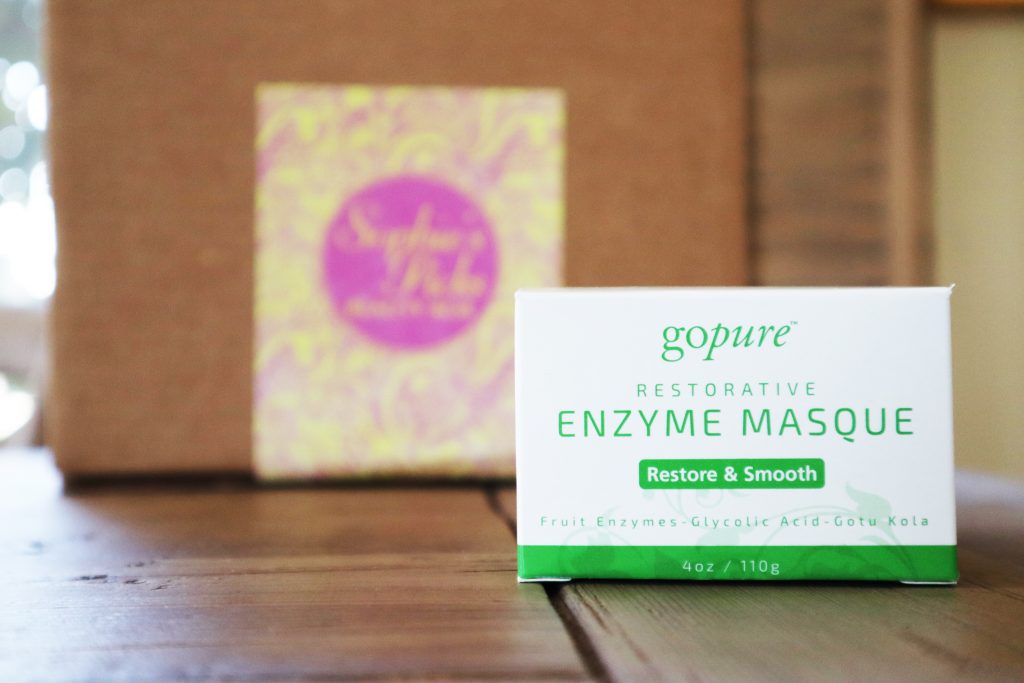 goPure Restorative Enzyme Mask
You know I love goPure. In my book, they're line is the best bang-for-you-buck out there. goPure's products are amazingly priced, available for online order only (hence how they keep prices way down), and absolutely effective. I've been a fan of the goPure Restorative Enzyme Mask for a while now, and I'm so excited to tell you why! For me, it starts with the formulation. Remember how I told you to think of enzymes as exfoliation and hydration? Well, this brilliant, absolutely-non-drying mask starts with a deep exfoliation with the help of natural pumpkin and papaya extracts that work together to softly dissolve any impurities and dull skin. YES PLEASE!
---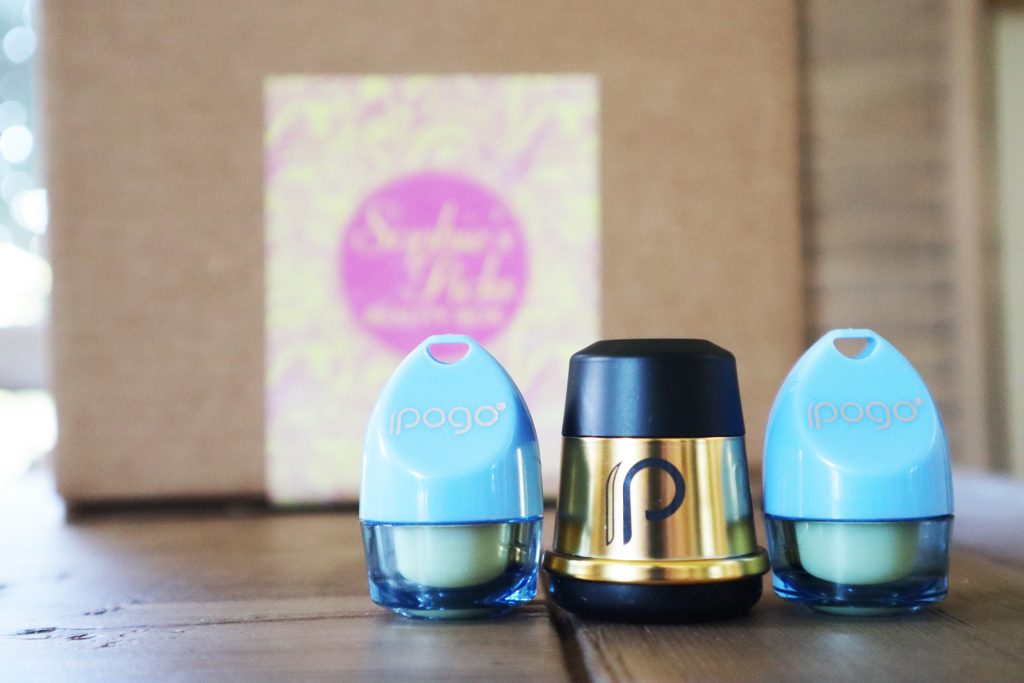 Pogo Lip Balm
Pogo Lip Balm may be the most innovative product I've seen all year. I went to Indie Beauty Expo with the express purpose of finding products that are good for the environment, and I hit GOLD with Pogo Lip Balm. I'm so excited to tell you more about this amazing brand, and howPogo Lip Balm is changing how we think about waste, recycling and beauty.
---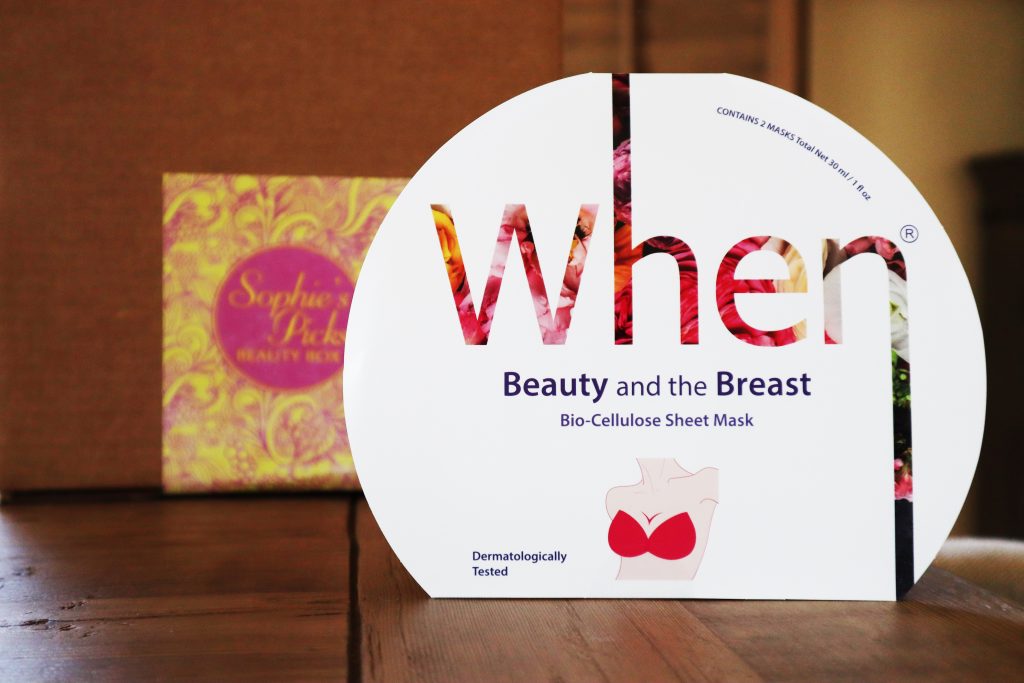 When Beauty Masks
When Beauty Masks are so innovative. I have to admit, I've kind of cooled on paper masks. Yes, they're brilliant for on the go. Yes, you'll 100% see me wear one on an airplane (much to my family's chagrin). But at home, they're a little messy, right? Serum inevitable drips, there's always product left in the packaging … they can just be a hassle. NOT SO WITH WHEN BEAUTY MASKS! First of all, instead of using paper, they use biocellulose, so the mask sticks perfectly to your face (seriously contours to every curve), and they're biodegradable once your done. Perfect. There are three amazing masks in this beauty box: the 10:00 PM Mask, The Youth Recharger for Neck, and The Beauty & The Breast Mask.
---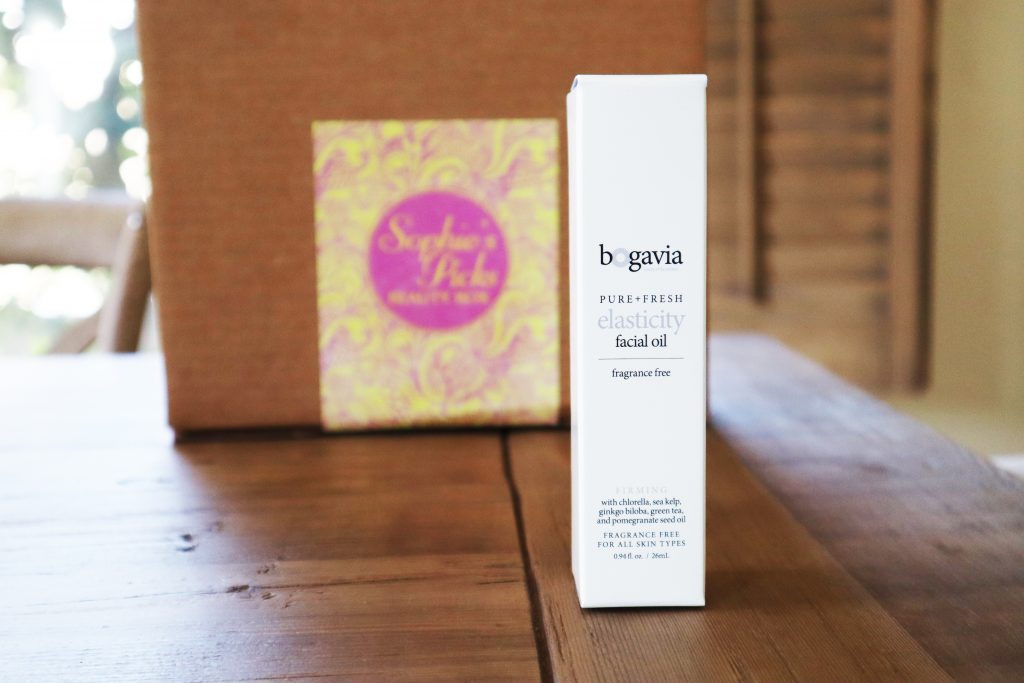 Bogavia Elasticity Facial Oil
Listen up, women-of-a-certain-age, because this one's for you. Have you ever felt that your skin has lost its bounce? It's juice? It's body? Particularly on your face. As wrinkles creep in and our natural collagen depletes, it's easy for skin to feel lifeless. This is usually when we start to reach for the miracle cream, serum, gel … you name it. And while there are a lot of great products on the market (and I love many of them), Bogavia Elasticity Facial Oil is the real deal. The leader of the pack.
---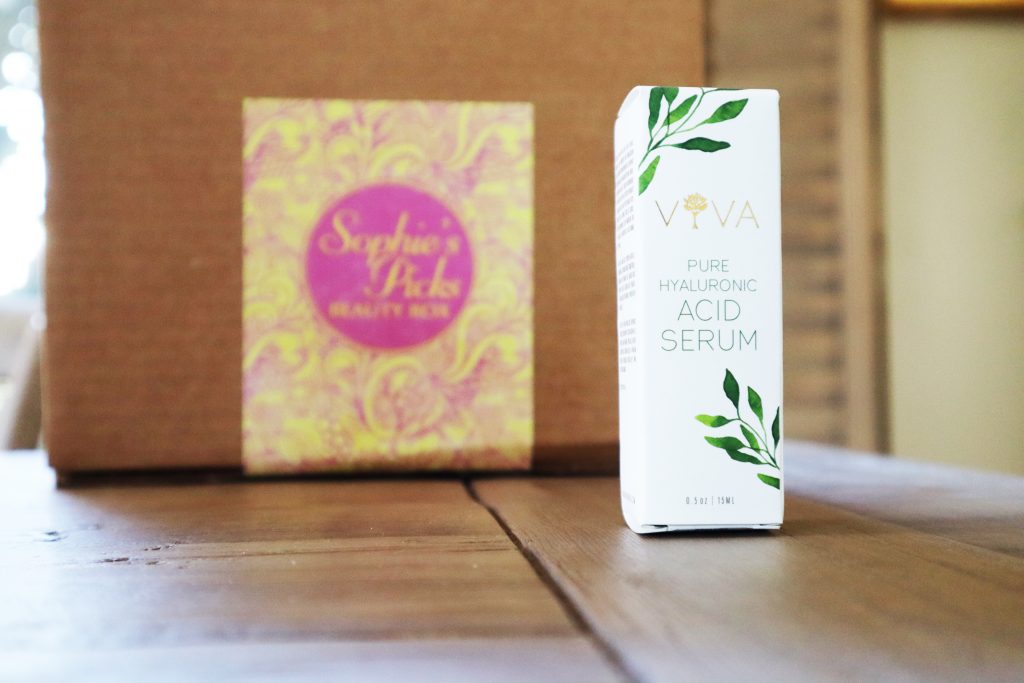 Pure Hyaluronic Acid Serum by Viva Health
Hyaluronic acid seems to be the ingredient de jour these days. And there's no wonder why! Hyaluronic acid keeps your skin stay soft and supple, by helping it maintain it's moisture. Finding a great formulation is the trick, and look no further than Pure Hyaluronic Acid Serum by Viva Health. Lightweight and lovely, this product is 100% natural hyaluronic acid. It's free of parabens, phylates, formadehyde, gluten, GMO, artificial fragrances, perfumes and colorant. It's also hypoallergenic and and not tested on animals. Just pure, gorgeous hyaluronic acid.
---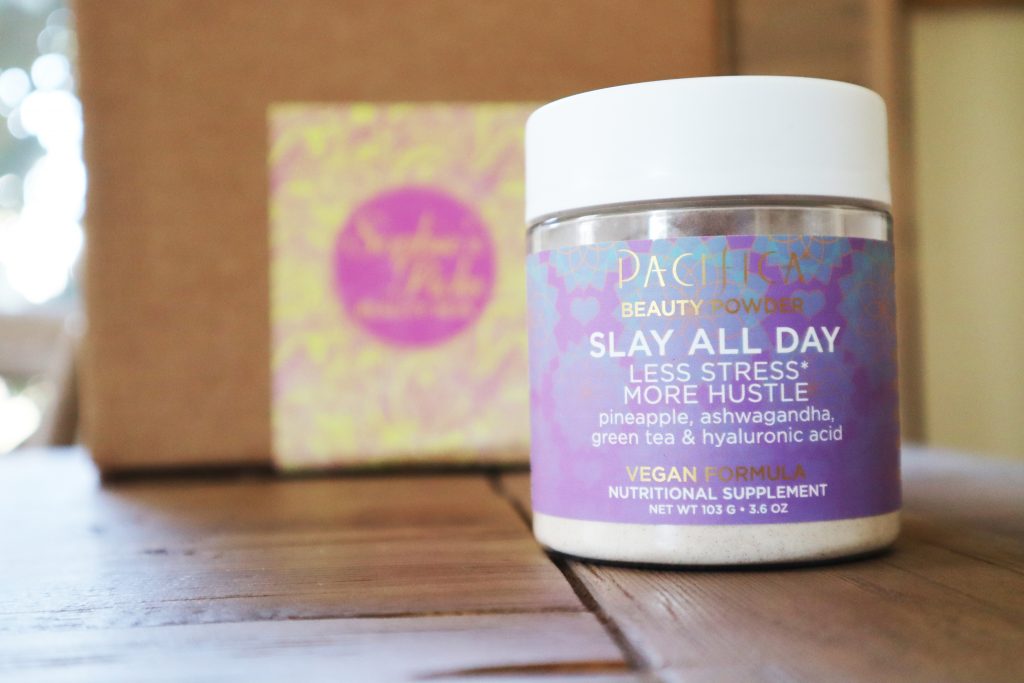 Beauty Powders by Pacifica
Ingestible beauty is a big topic these days. From superfoods to powders to dusts, there's more than a few products on the market that tout beautiful results. But usually, these products are at a cost-prohibitive price point – they're too dang expensive for everyday use, so how could someone develop a regimen, or measure their effectiveness? Thank goodness for the new line of Beauty Powders by Pacifica. Sold exclusively at Target, the Beauty Powders by Pacifica are wonderfully priced, vegan, gluten-free and made with zero added sugar. Aka, the complete package.

---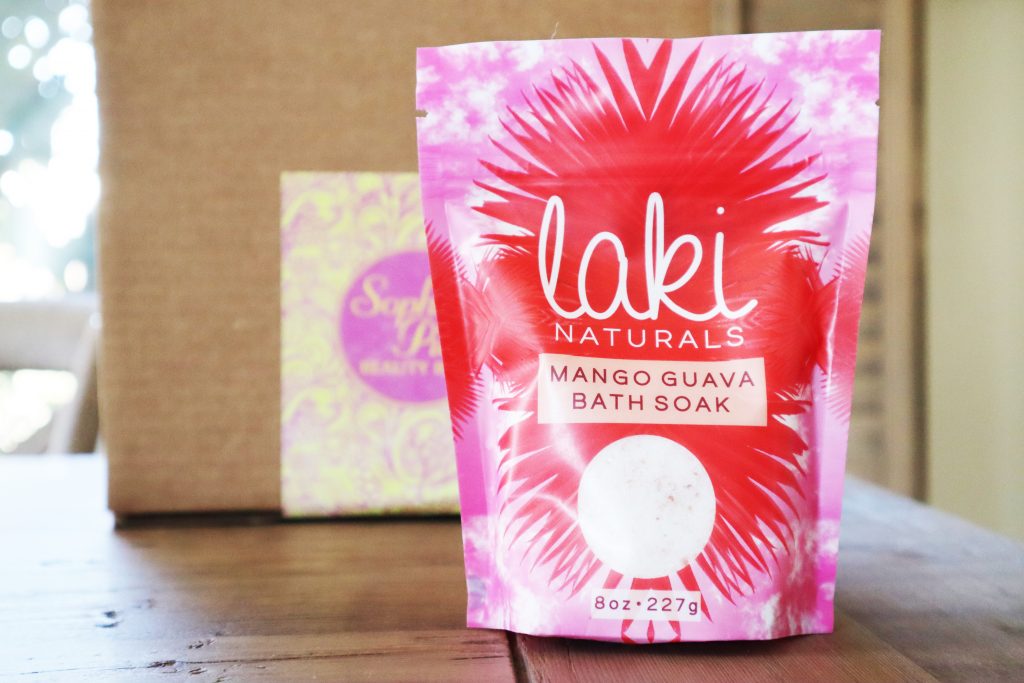 Laki Naturals Bath Soaks
Laki Naturals Bath Soaks are formulated with epsom salts, Hawaiian sea salts and Pink Himalayan Sea Salts for a powerful combination that leaves your body feeling relax, restored and strong. And they come in some AMAZING "flavors" too! I'm obsessed with my Mango Guava right now, and my daughter can't get enough of the Hula Mermaid scent. I have a secret stash of the Sinus Soother Laki Naturals Bath Soaks for flu & cold season (and allergy season), and Island Gardenia is effortlessly graceful. Seriously, can you tell how much I love Laki Naturals Bath Soaks yet?

---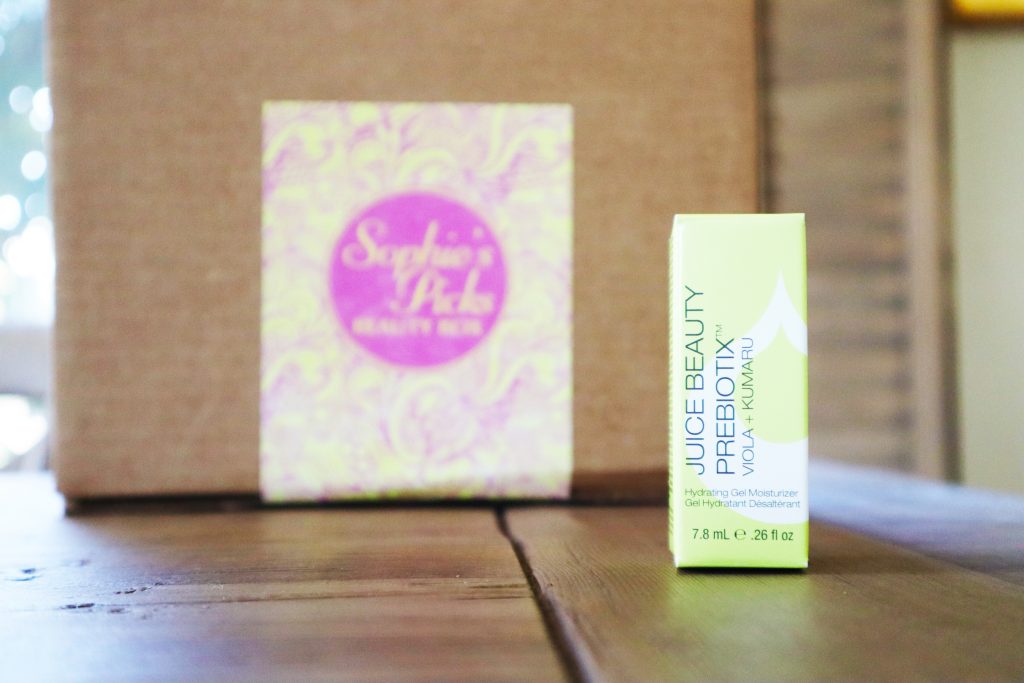 Juice Beauty's Prebiotix For Your Microbiome
When I first heard about Juice Beauty's Prebiotix for your microbiome, I was excited because Juice Beauty always hits the nail on the head. This is especially true when it comes to treating skin health from an entirely holistic perspective. Moreover, I was interested to see what the brand had come up with in the gut health department. And I'm not disappointed. Juice beauty's Prebiotix for your microbiome line comprises of two products that directly treat your microbiome. D0n't forget that you have a microbiome all over your skin, as well as in your gut!