Sophie Uliano is the New York Times best-selling author of the groundbreaking book, Gorgeously Green, which put eco-conscious and healthy living on the landscape at a time when no one was really thinking about it! 
Gorgeously Green made its nation-wide debut on The Oprah Winfrey Show's Earth Day celebration, where Sophie taught her friend Julia Roberts and Oprah how green & healthy living could be easy, accessable, and fun! Sophie went on to write 3 additional books on healthy living and established herself as one of the most trusted and respected voices in today's wellness community.
Because of Sophie's passion for creating healthy, accessible, lifestyles, Good Housekeeping dubbed her "A Mary Poppins for the new Millennium."
Sophie is a board-certified nutritionist and health coach. She specializes in helping women over 45 to lose unwanted pounds and prevent disease.
Actually,  this "green" way of living started when I was a little girl. My mother was "gorgeously green" but not because it was trendy - she just employed good, old common sense daily. She saved ends of bread to make bread crumbs or to feed the birds. She squished slivers of slimy soap together to make a fresh bar. We ate organic veggies from her garden and lived according to the seasons. I am blessed to have this imprint firmly stamped upon my soul. 
When I moved away from the bucolic English countryside to a huge city, I also moved away from this simple, healthy lifestyle. I was dying to walk through the Golden Arches and consume FAST FOOD, BABY! Change was afoot. Convenience and processed foods began to fill the supermarkets that popped up on every street. Pesticides and poisonous perfume became the norm. But unlike younger generations with social media alerting them to every injustice, I had no idea…
After a stint in London, I moved to Los Angeles for work (I was a theatre actress in my past life), met my gorgeous husband Joe, and got pregnant. I ditched acting and became a certified yoga teacher (a lifelong passion).
One summer day, I stood in my backyard with my huge, pregnant belly protruding out in front of me. Our neighbor was spraying his roses with something that didn't smell right. I asked him what it was because it was wafting over my head. He said it was a pesticide. Now, remember, Google was new at the time, but I had the good sense to jump on and do a bit of research. I was horrified! Scary research articles filled my screen, explaining how backyard pesticides could deleteriously affect my unborn baby! That one Google search changed my life.
After four years of intensive research, I wrote my first book, Gorgeously Green. The planets aligned, and the book made its way straight into the hands of Oprah Winfrey.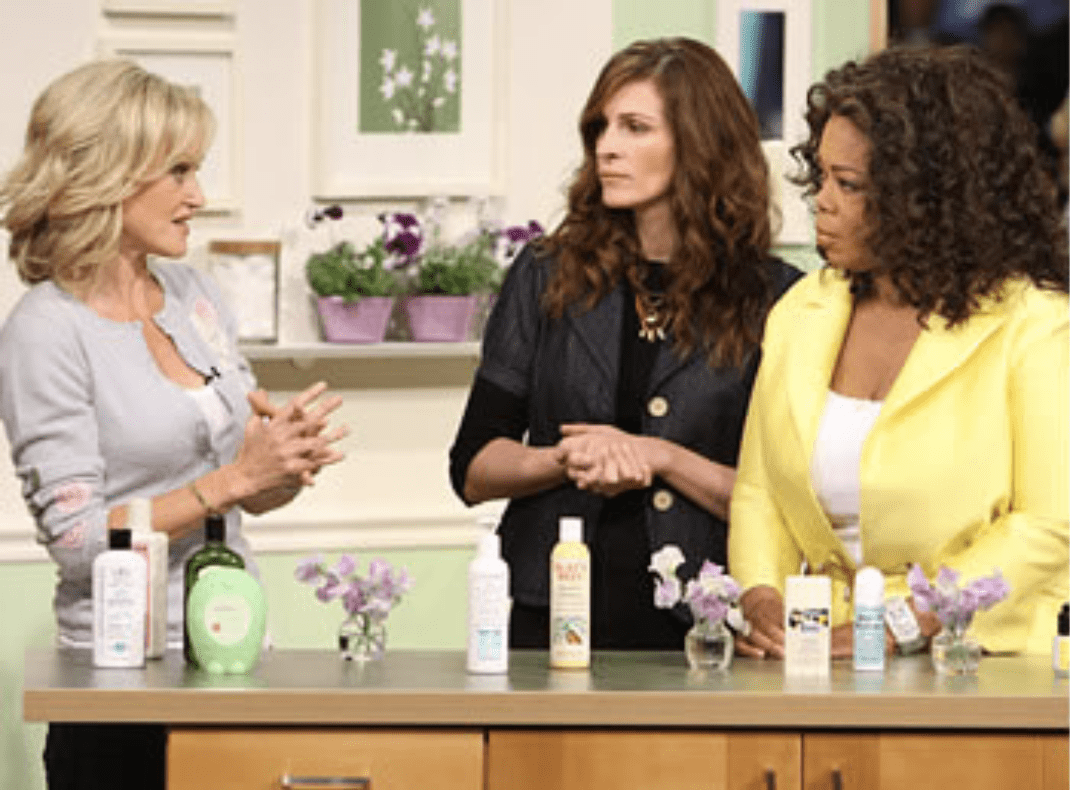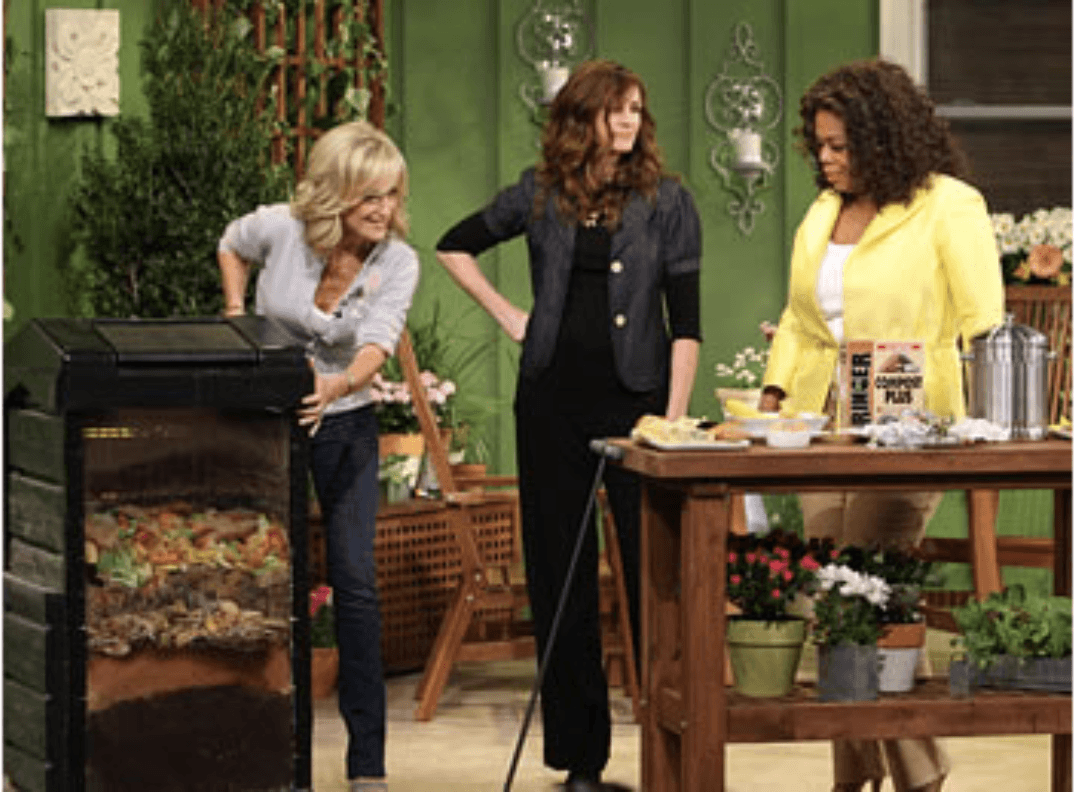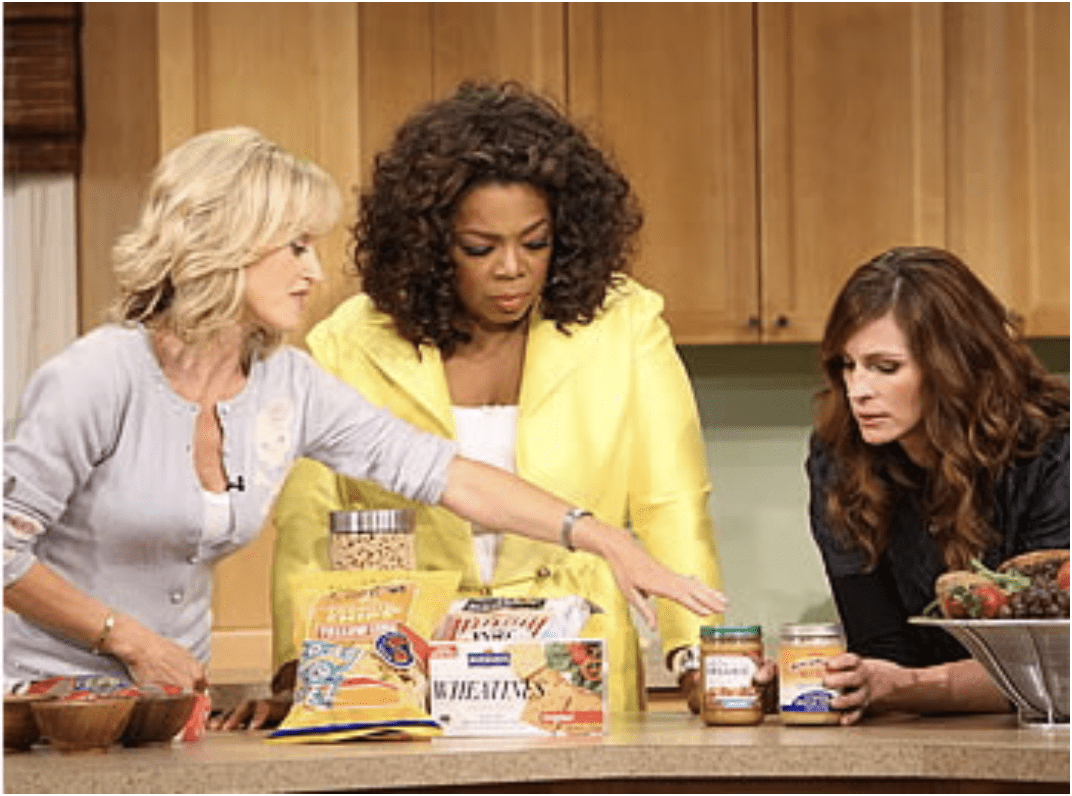 After my appearance on The Oprah Winfrey Show, I realized I had a massive responsibility to go deeper and wider with my research and education. I became a nutritionist because I understood that we have the power to completely change our health through diet. Also, I realized  that our dietary choices have a direct impact on the environment. My nutritional education changed my entire outlook on life. I realized that our diet can help prevent disease, as well as keep us strong and lean for life. 
I also became one of the first "green beauty" experts (pre-social media!).  And let me tell you, back in the day there were only about eight beauty brands that I could, in good conscience, recommend. Now, there are hundreds of thousands. We have made a LOT of progress in this area - thank goodness! 
Gorgeously Green started a movement. I began to hear from women across the globe that my book changed their lives. And so I created an online community of wellness warriors who come together  to make healthier lifestyle changes, and inspire others to do the same.
I enjoy a whole food, plant-based diet because it helps me effortlessly maintain my ideal body weight. I also eschew animal products for ethical, environmental, and health reasons. I recommend this way of eating for health and weight-loss to my clients. I have seen outstanding results over the years from clients and community members who embrace what science calls the healthiest way of eating.
I exercise as much as possible (about an hour a day in total). I take care of my skin with high-quality, clean skincare products. I clean and scent my home with pure essential oils. I dedicate time to unplug from technology to reset my mind through meditation.  And I find personal fulfillment in being of service to others. That, right there, is pretty much my philosophy (or philo-Sophie, if you will). 
You know, I'm not really a new age guru! My house is not full of crystals and sage, nor my fridge full of charcoal lemonade. I dye my hair (shocker), occasionally shop at Zara, and drink endless cups of English Breakfast tea. But I do follow the science, and try to practice every single thing I preach. 
I'm obsessed with good health for one reason and one reason only: I want to live my absolute best life from this point on. When we get to a certain age, we look at the road ahead of us. And we get to decide how we want to show up for the precious decades ahead. We get to claim our future dream self. 
My obsession with optimum health has led me into over two decades of deep scientific research.  The truth is, there's an awful lot of confusing/conflicting pseudoscience out there, so my intention is to only bring you information that is rooted in solid, evidence-based science.  Easier said than done with the crazy influx of information populating your feeds, so please allow me to do the homework for you.
Join My New Community Today! 
I created a private Facebook Group for women who are 40 and over who are serious about taking care of themselves, their families, and their communities. Join this wonderful tribe of wellness warriors below.
"As soon as she leaves my house, I want her to come right back! Tell me more!!! Well, here is the more. Here is Sophie with all her vibrant knowledge for everyone to access and apply little by little to every single thing we do in our day. Her guidance casts a wide and understanding net. I am absolutely altered."
-Julia Roberts
"Sophie Uliano is gorgeous from the inside out. I find myself staring at her sometimes and marveling at her natural beauty - and am so impressed by her boundless energy! I am truly inspired by all the information she shares with us in this book. It makes you think twice about how you treat your body. More importantly, it will change your life".
- Cristina Ferrare. Chef and New York Times best-selling author.