Praise for Sophie's Ignite Your Life 12-week Program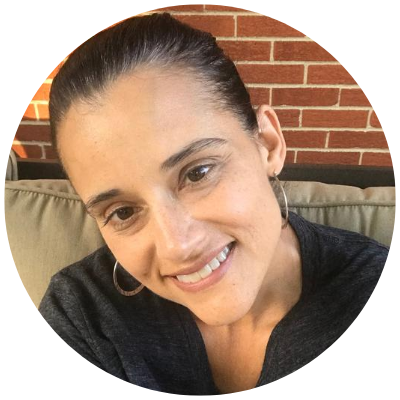 12 weeks ago, I didn't feel good about myself and dreaded going to my closet to find clothes to wear. I would feel exhausted all the time yet had trouble sleeping. I remember seeing Sophie's FB post and feeling so desperate because nothing was working so I told myself, why not- can't hurt to talk to her, if anything, I could say I talked to a famous person. I didn't know what I was getting myself into, and doubted this would work. I decided to take a leap of faith and go for it.
12 weeks later, I can honestly say, I'm a different person. Not only am I 19 pounds lighter, but I have more energy and a different outlook on life! Menatlly, I have more clarity and stamina. Emotionally I am happily content and have a more positive outlook on life. This is huge for me since I've struggled with anxiety and depression for most of my life.
My new way of eating was surprisingly doable despite the fact the rest of my family was not on the same diet- I was still able to make it work. I have so much hope for the future because of the Ignite program. I know my FDS is still a work in progress, but I know in my bones that the future is bright. This program has given me hope that anything is possible.
My life will forever be changed because of Sophie and the Ignite Program. I went into the program hoping to lose 10 pounds and ended up losing 19! My confidence is returning and I feel more like my true self. I have energy and a renewed sense of hope that anything is possible. I can't say enough about the amazing support and guidance that Sophie provides during the process. This program will change your life! ​If I had to choose one word to describe the changes I've experienced, it would be TRANSFORMATIVE.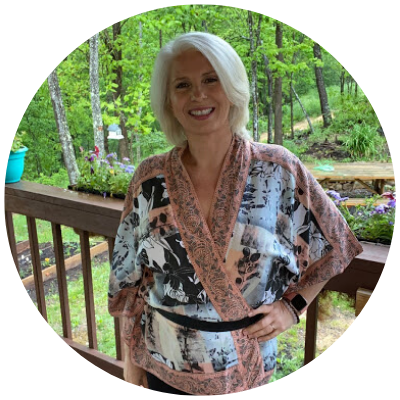 Being part of Ignite Your Life and working with Sophie has totally been a game changer for me.  I feel healthier then I have in years, my body moves better, my waist is smaller, my skin glows and I feel more empowered to move forward with my goals.   I have received the best knowledge of  a healthy, plant-based way of eating.  Working with Sophie along this journey has been a true blessing.  Sophie is amazing to work with.  She makes you feel special and she is completely involved in supporting your progress.  I totally recommend Ignite Your Life with Sophie to everyone. The other ladies that I have shared this journey with are amazing.  Sophie creates a safe environment for you to be open during this process, so you can grow into the healthy, glowing gorgeous beauty that you are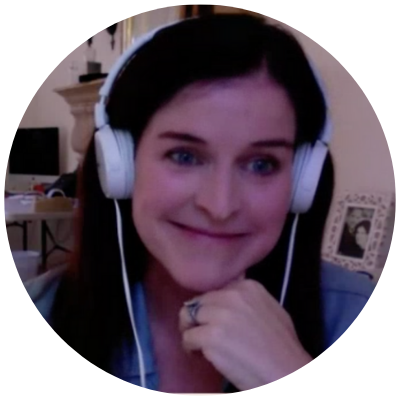 Before starting the Ignite program I felt confused (probably because I had tried every weight loss program and gimmick on the planet only to give up within a couple of weeks and more often than not end up heavier than when I started). I also felt discouraged after having tried so many things, hopeless, and in many ways ashamed of what I had let happen to my body.
During the program I realized with the support and accountability from Sophie and everyone in this group that the change I had been looking for all along was not something that was going to come from the outside, but something that had to come from within.  Although I can't say exactly when, at some point in my adult years, I gave up. I gave up on my dreams. I gave up on my health and I ultimately gave up on myself.  Sophie taught me to believe in my future dream self and that through her all of my dreams for health and an amazing life were not only possible but within my reach.
This inner change has been my greatest win that I have taken from this program. I have lost 23 pounds, beat personal record after personal record,  but more importantly, I now know the habits and mindset necessary to not only continue to lose weight until I reach my goal but to keep it off for good. The ability to move forward in life without all the confusion, wasted money, and wasted time is another huge win.
A word that describes my overall experience is actually two words… life changing. This has been the single greatest gift I have ever given to myself.
My strength and my hopes going forward are to carry this torch and share with other women, especially the mamas my age who are overwhelmed with kids and life to not give up on themselves and that there is hope for them and it is not as hard as you might think.
I just want to thank Sophie for putting herself out there in the world and having integrity with who she is both in public and in private. She has been a role model for me and I thank God every single day that I found her and found this program.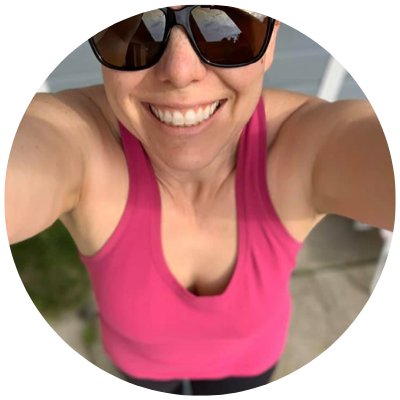 Working with Coach Sophie has been an incredible and life changing experience. Sophie has an undeniable talent and passion for her work, and it shows up in results for her clients! I experienced this transformation myself, and had the honor of witnessing other women experience their transformation as well! Through the program I lost 18 pounds, developed a daily and weekly routine to bring peace, wellness, and joy into my life, and I released resentments and emotional baggage that I didn'tt realize were holding me back. Beyond the program, I am continuing to lose weight and use the tools and techniques that Sophie taught me. Sophie is incredibly knowledgeable, and makes the information and action steps attainable, I saw results in the very first week!  Sophie is compassionate and generous, beyond measure. At the same time, she lovingly held me accountable as I reached my goals. She saw when I needed a push, and held space for me when I needed to reflect. The content of Ignite Your Life was methodical, and complete. Ignite Your Life differed from any other program I've seen. It addressed the deepest roots to truly make a lifelong lasting transformation. Sophie is a true gem and it has been an honor to work with her. My life would not be the same without this experience. Sophie makes a beautiful and meaningful impact in the life of those with whom she works. I truly hope those who are seeking an authentic transformation trust their heart and know that Sophie will work with you to change your life in the most remarkable way. Thank you, Sophie, from the bottom of my heart.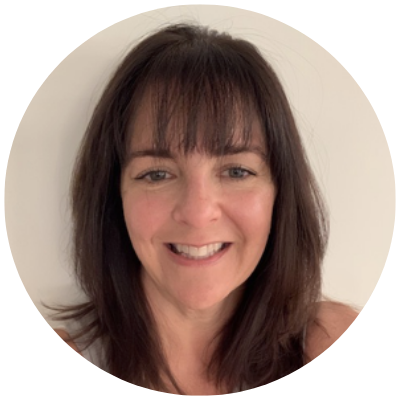 I am so incredibly thankful that I took a chance and set up a call with Sophie.  I remember how defeated I felt at that time.  I was completely spent both emotionally and physically.  That one call has changed my life!  I have learned so much about who I am and what makes my heart sing.  I have learned how to care for me, how to hold myself accountable to my now and my future.  I have learned to forgive, although that is a work in progress.  I have learned that I am enough and that I deserve to love, be loved and be happy.  I cannot thank Sophie enough for the beautiful gifts she has given me .  For the first time in my life I feel incredible! I am 115 pounds, and still losing!  I am looking forward to a beautiful future .  Thank you, thank you, thank you Sophie!!!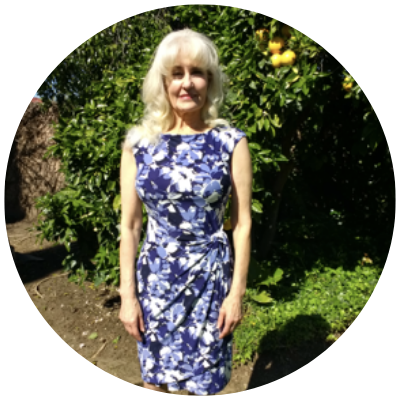 I just finished the Ignite Program with Sophie. I enjoyed every minute of it. I was overweight, overworked, and never thought about my future in a positive way. I did a breakthrough call with Sophie and everything changed. I am now at my ideal weight, and am exercising everyday. My body is transforming. 
I am so glad that I took the plunge into the Ignite Program. Sophie was informative, supportive, loving, and challenging - just what I needed. I would do it all again!
I consider Sophie a dear friend even though I have never met her in person. 
I now have the tools I need to move forward in life. 
What I received from the Ignite Program: My ideal weight, a love for exercising, eating clean & healthy foods, having gratitude, seeing the future I want, loving myself NOW - taking care of all aspects of my body and more, and so much more….

What can I say about Sophie Uliano and her Ignite Your Life Program? I've been following Sophie since 2012 on the  "Home and Family" TV show, on the Hallmark Channel, and participating in her challenges on Facebook. 
Unfortunately 2019 was a life changing year for me physically and mentally. I knew I had to do something. My first decision was to hire a trainer at the gym because he made me believe that I could work my way back from my physical limitations. But deep down, I knew there was still something missing. So I decided to make an appointment with Sophie to determine if we could work together. Little did I know that it was the first day of the rest of my life. 
In the beginning, I really didn't understand what a "deeper dive" meant when I committed to the Ignite Your Life Program. But I was going to find out. I was depressed because of my back injury and the pain I had been living with for most of the year. I felt that I was meant to live a diminished life. But something magical happened during the first couple of weeks of the program for me. I began to believe that I could be happy. I got excited. 
Working with Sophie was one of the best decisions I have made in my life. I started to lose weight again by following Sophie's recommendations. Over the next couple of months, I lost several inches in my waist. I started getting closer to my goal weight. I really started believing in myself and had faith that I was going to succeed and with each win, my faith got stronger. Then one day in February, I woke up and actually felt skinny for the first time in my life. I'm really close to my goal weight and I keep making amazing progress physically. 
In January 2020, I've been able to climb several flights of stairs, walk a mile without being exhausted, work in the yard again, lift more than 25 pounds and finish reading a book. The day I raked leaves in the yard was so exciting because even the slightest twisting motion was painful. Imagine getting in a car and having to only rely on your mirrors to back out of a space. I lived in a back brace from the time I got up in the morning until I went to bed at night. Now I have been able to go all day without wearing it. In order to get out of bed in the morning, I had to use a cane beside the bed and use my arm strength to push myself up. I no longer need to use the cane. If something dropped on the floor, I couldn't get down to pick it up because if I got on the floor, I couldn't get back up. I really believe that by doing my daily actions that I will be able to wear that beautiful dress I have envisioned and be able to dance at my high school reunion.    
Most of my life I've felt like a victim and always pessimistic. But Sophie's program and her coaching has taken me from expecting the worst to being optimistic. I have a positive mindset. I am happy and enjoying life and each little win. Everyday I am grateful for Sophie. I have an attitude of gratitude! 
I've learned to trust the process and believe in myself and others. My success will come because I work the system and take the next actions day after day. I achieve goals because I make them. I am a winner. I can do this because I believe I can. 
I put my faith in Sophie and she delivered the Ignite Your Life Program. Because I believed in the system and had faith and hope that it would work, I am stronger, healthier and skinnier at the age of 68. I've also been a survivor but now I'm a warrior. I am so honored and proud to be one of Sophie's Warriors.