Praise for Sophie's Ignite Your Life 12-week Program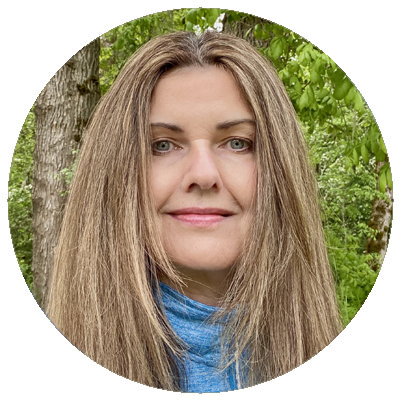 Daniela
I was at a turning point in my life. In my mid-50's, I had gained a significant amount of weight, and was concerned about the direction my health and life was headed. I felt discouraged, ashamed and overwhelmed, and I desperately needed a process that was holistic and lasting. The Ignite Your Life program was a GODSEND. It has guided me back to a life I am destined to lead and excited about.
Eva
Sophie´s Ignite Program has been truly life changing for me.
A few months ago, I felt stressed, discontented and I was gaining weight. At the same time I was too exhausted to do anything about it.
Already in week one of the program I knew, that I was in the right place.
Ignite is like a mindfully and intelligently crafted puzzle, each piece fits perfectly into the next one, to reveal the beautiful picture of your new self in the end. As you go along, you learn how to achieve so much more than just weight loss.
Cybele
I began Ignite with a need to become integrated. I had some tools in my pocket per health and mindset but it had become so fragmented for me and my resilience was wavering. I had been through some devastating tragedies that had left me in shock and distressed. Even though I looked ok on the outside, a bit overweight and unable to work out, I was deeply stressed out inside. I was working really hard on healing and dealing with really stressful circumstances still pulling on me but I knew something was missing. The grounding and anchoring of a healthy body.
I came to Ignite looking to be real, looking to really look into the beliefs that were driving some of my derailing behavior (i.e. eat a grilled cheese when distressed) I wanted to look at the basket of "stuff" full of beliefs that was taking me apart.
And within this gorgeous integration I am feeling in my spirit, my FDS evolving and igniting, I have begun to heal my body. I have lost 24 pounds! I have gone from being unable to even do 5 minutes of cardio without suffering massive headaches to flying away on super power mountain biking trails up hill. Cardio is part of my day every day NMW.
I have done this, I will continue to do this. With you all I have journeyed so far so so far. I have integrated to a level that I desired. When I first met Sophie, my intuition said, this is it. This is the support you need.
I have loved ALL of the Ignite program.
"Through Sophie's coaching, I uncovered my limiting beliefs and learned to flip those beliefs in order to become my "future dream self."  I learned the power of my "no matter what's" – the promises I make to myself."
Amy
You are pleasantly plump." "You are just big-boned." "Give it to Amy, she will eat it." These are phrases I heard growing up. As you might have guessed, I have always battled my weight. I was probably just 10 years old when I went on my first diet. If there was a diet, I have done it. And that is why at 50 years old, my weight trend resembled the stock market. It had ups and downs, but it always went up over time. I have been a pescatarian for the past 15 years, worked out 4-5 times a week, but still could not get my weight under control. As a busy, stress-out, self-sacrificing elementary principal – things just kept getting worse. 
Jenn
"Ignite Your Life!" by Sophie Uliano has changed my life.
It sounds like a cliché, but it is completely true. I was lost and now I am found.
Before I found Ignite, I was lost. I was unhappy, turning forty, 70 pounds overweight and exhausted. I was a mother, to 3 beautiful girls (6 months, 13 and 21). I was a wife, a mother, a manager, a friend, a sister and a daughter. However, I had no idea who I was.
To combat the stress in my life, my eating habits were spiraling out of control. I knew I needed to make a major life change. If I was going to be alive to see my girls grow up and have families of their own, I was going to need a drastic change. What and how, were beyond me, however I was looking for something to shift my life into a positive, healthy one.
Mary
The Ignite your Life Program was a transformational experience. Sophie is an exceptionally knowledgable, compassionate coach who will without a doubt change your life. I cannot begin to express my gratitude to Sophie for teaching me so beautifully how to live my best life
Patricia
This program that Coach Sophie has put together is so powerful and life changing. I have never seen or experienced a program like this before. I have been in programs with eating challenges, exercise, some mindset, and yoga, etc. This is what I would consider a "Whole" Program. There is so much content, support, tools, knowledge sharing, and it seems as if there is no end to it.
Second, I would like to acknowledge Coach Sophie who is one of the most amazing women I have ever had the pleasure of meeting. She has this wealth of knowledge that is never ending. It is as if she has lived multiple lifetimes and all her past experiences just flow through her. She is an amazing coach, and she knows what we need, when we need it. I am honestly speechless each time I attend a coaching session and witness this.
Keri
I have all the tools, I've read all of the books, but I was wanting more than that. I really wanted the lifestyle change, I wanted something bigger. When COVID hit I put on some weight and I knew that would continue unless something changed. The Ignite program is bigger than just weight loss. It's mind, body and spirit transformation, it's so much more. I lost 24 pounds working with Sophie in the short time we have worked together.
"This inner change has been my greatest win that I have taken from this program. I have lost 23 pounds, beat personal record after personal record, but more importantly, I now know the habits and mindset necessary to not only continue to lose weight until I reach my goal but to keep it off for good."
KITTY
Before starting the Ignite program I felt confused (probably because I had tried every weight loss program and gimmick on the planet only to give up within a couple of weeks and more often than not end up heavier than when I started). I also felt discouraged after having tried so many things, hopeless, and in many ways ashamed of what I had let happen to my body.
Meredith
I am so incredibly thankful that I took a chance and set up a call with Sophie.  I remember how defeated I felt at that time.  I was completely spent both emotionally and physically.  That one call has changed my life!  I have learned so much about who I am and what makes my heart sing.  I have learned how to care for me, how to hold myself accountable to my now and my future.  I have learned to forgive, although that is a work in progress.  I have learned that I am enough and that I deserve to love, be loved and be happy.  I cannot thank Sophie enough for the beautiful gifts she has given me .  For the first time in my life I feel incredible! I am 115 pounds, and still losing!  I am looking forward to a beautiful future .  Thank you, thank you, thank you Sophie!!!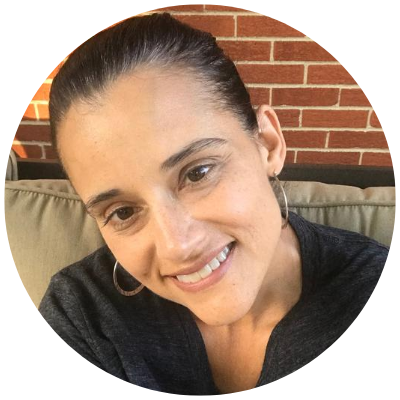 Carol
12 weeks ago, I didn't feel good about myself and dreaded going to my closet to find clothes to wear. I would feel exhausted all the time yet had trouble sleeping. I remember seeing Sophie's FB post and feeling so desperate because nothing was working so I told myself, why not- can't hurt to talk to her, if anything, I could say I talked to a famous person. I didn't know what I was getting myself into, and doubted this would work. I decided to take a leap of faith and go for it.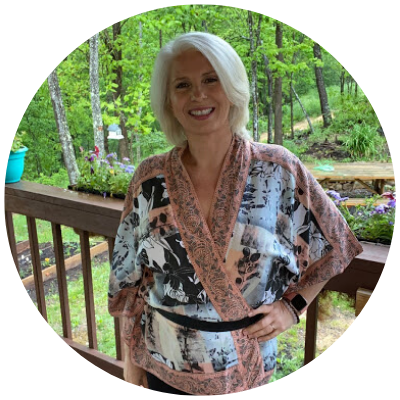 Debbie
Being part of Ignite Your Life and working with Sophie has totally been a game changer for me.  I feel healthier then I have in years, my body moves better, my waist is smaller, my skin glows and I feel more empowered to move forward with my goals.   I have received the best knowledge of  a healthy, plant-based way of eating.  Working with Sophie along this journey has been a true blessing.  Sophie is amazing to work with.  She makes you feel special and she is completely involved in supporting your progress.  I totally recommend Ignite Your Life with Sophie to everyone. The other ladies that I have shared this journey with are amazing.  Sophie creates a safe environment for you to be open during this process, so you can grow into the healthy, glowing gorgeous beauty that you are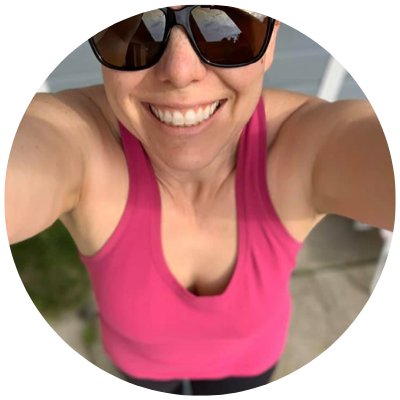 Susan
Working with Coach Sophie has been an incredible and life changing experience. Sophie has an undeniable talent and passion for her work, and it shows up in results for her clients! I experienced this transformation myself, and had the honor of witnessing other women experience their transformation as well! Through the program I lost 18 pounds, developed a daily and weekly routine to bring peace, wellness, and joy into my life, and I released resentments and emotional baggage that I didn'tt realize were holding me back.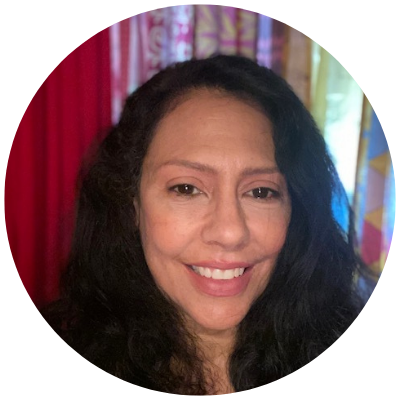 Teresa
My life will forever be changed because of Sophie and the Ignite Program. I went into the program hoping to lose 10 pounds and ended up losing 19! My confidence is returning and I feel more like my true self. I have energy and a renewed sense of hope that anything is possible. I can't say enough about the amazing support and guidance that Sophie provides during the process. This program will change your life!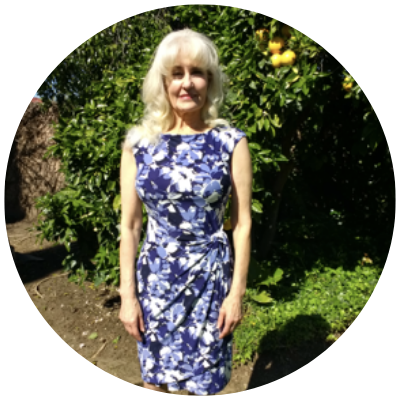 Cheryl
I just finished the Ignite Program with Sophie. I enjoyed every minute of it. I was overweight, overworked, and never thought about my future in a positive way. I did a breakthrough call with Sophie and everything changed. I am now at my ideal weight, and am exercising everyday. My body is transforming. 
I am so glad that I took the plunge into the Ignite Program. Sophie was informative, supportive, loving, and challenging - just what I needed. I would do it all again!
I consider Sophie a dear friend even though I have never met her in person. 
I now have the tools I need to move forward in life. 
What I received from the Ignite Program: My ideal weight, a love for exercising, eating clean & healthy foods, having gratitude, seeing the future I want, loving myself NOW - taking care of all aspects of my body and more, and so much more….
Jewell
What can I say about Sophie Uliano and her Ignite Your Life Program? I've been following Sophie since 2012 on the  "Home and Family" TV show, on the Hallmark Channel, and participating in her challenges on Facebook. 
Unfortunately 2019 was a life changing year for me physically and mentally. I knew I had to do something. My first decision was to hire a trainer at the gym because he made me believe that I could work my way back from my physical limitations. But deep down, I knew there was still something missing. So I decided to make an appointment with Sophie to determine if we could work together. Little did I know that it was the first day of the rest of my life.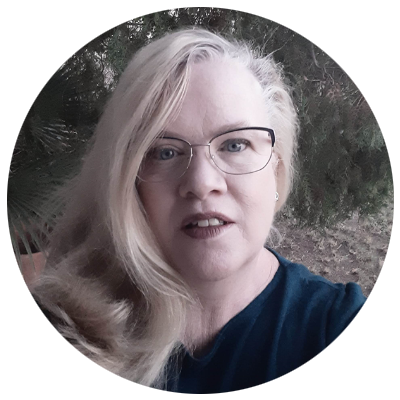 Jahnvieve
Sophie SAVED me. She did! She SAVED me! Sophie's extraordinary program "Ignite" gave me back my life, saved me from my defeatist self, and guided me to HOPE again. I can say with all faith and confidence that I now see my gorgeous world full of limitless possibilities. The muddled brain fog has lifted and I see my Future Dream Self standing in her truth and unafraid to take action. I feel this to my core. No more fears, no more doubts and my path is crystal clear to me. Ignite has given me my NEW NORMAL and I'm so very grateful for it.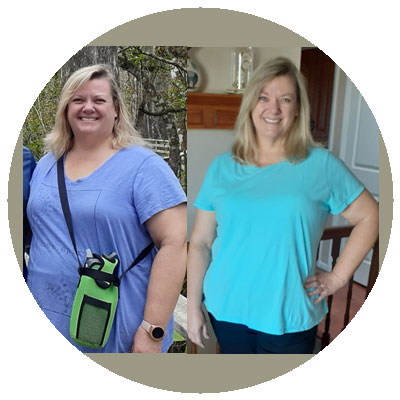 Barb
I am your average 55-year-old woman who has struggled with weight pretty much my whole life. I've tried yoyo dieting, book reading, gym memberships, signing up for so many programs for "just $39.95," medication, and feeling like a failure each time I started gaining the weight back. I thought I had a lot of knowledge and knew what I needed to do to be healthy. But each time I lost weight, I would self-sabotage and go back to my old ways of eating and living. I could never seem to figure out how to get the knowledge to stick. Until Ignite.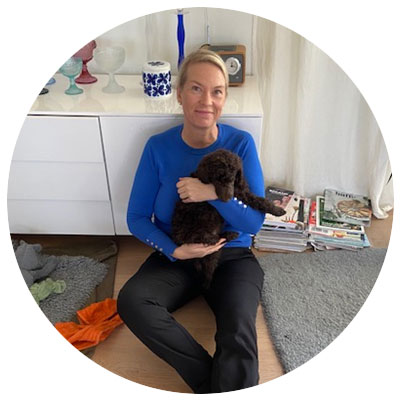 Maria
Before the Ignite program, I didn't have energy. I was tired all the time. Sugar cravings, overweight and so on. One day I was on internet, looking for some guidance and help for my current life situation. I saw one of Sophie's videos and watched it. And I watched another one. My gut feeling told me to sign up to watch the masterclass and book a Breakthrough Call with her and I did it.