I've crammed a lot of goodness into these babies. All the incredible nutrients that this season offers us can be found in delicious foods such as pumpkins and pecans. And, a few gluten-free chocolate chips don't hurt, right? And as for the Streusel topping – what more can I say?
Make a big batch of these gluten-free treats, and lock them up!!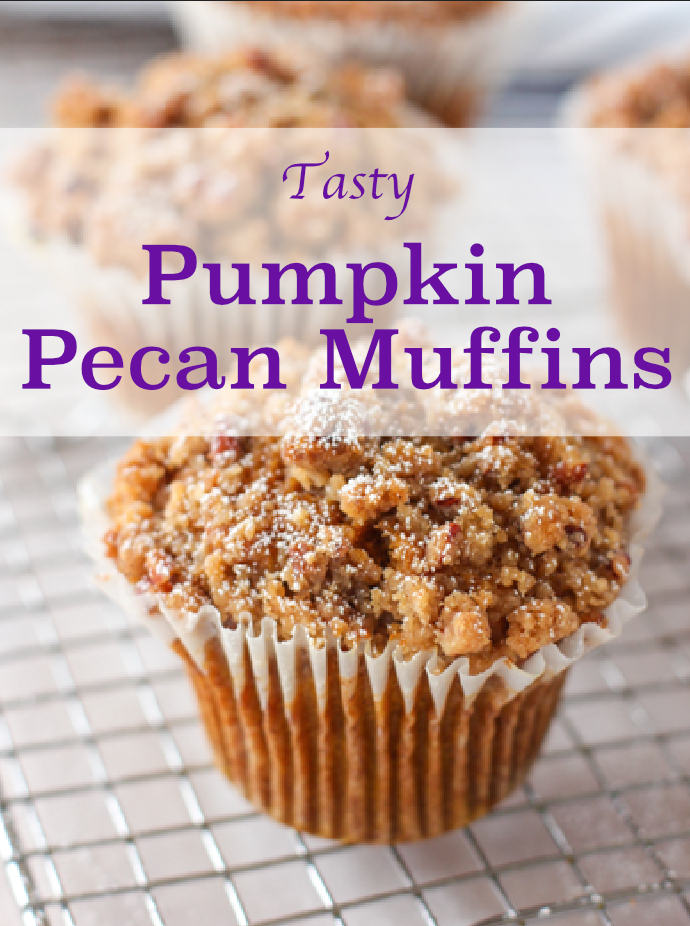 Ingredients:
1 1/2 cups almond meal
1/2 cup barley flour
1/4tsp sea salt
1/2 tsp baking powder
1 tsp pumpkin spice powder
2 large eggs or 2 flax eggs*
1 cup pumpkin puree
1/2cup maple or date syrup
1 tsp vanilla extract
1tsp apple cider vinegar
1 cup chopped pecans
1/2 cup mini chocolate chips
Topping:
5 tbsp coconut oil
5 tbsp coconut palm sugar
4  tbsp barley or oat flour
1/2 tsp ground cinnamon
*For each Flax egg, combine 1 tablespoon of ground flax seed (measure after grinding) with 3 tablespoons of water. Stir well, and place in the fridge to set for 15 minutes. After 15 minutes, the result should be a sticky egg-like substitute.
Instructions:
Pre-heat oven to 350 degrees F
Mix the dry ingredients in a bowl.
Blend the wet ingredients in a blender until smooth.
Combine the wet and dry ingredients.
Mix in the pecans and the choc chips.
Spoon  into muffin cups
Pop the topping ingredients into a blender, and pulse so that they are well mixed, but still have tiny lumps.
Place topping on top of each muffin.
Bake for 40-45 minutes or until a toothpick comes out clean.
Cool on a wire rack.
There are delicious served warm. You can store in the fridge for up to 4 days, or in an airtight container if your kitchen is cool, and you can easily warm them up again before serving.
For more Gorgeously Green recipes delivered to your inbox, subscribe to my weekly newsletter!