I love my home made pumpkin coffee creamer because many coffee creamers that you find at the grocery store are filled with disgusting ingredients, which cannot be healthy in any way, shape or form. Actually, they shouldn't be called "creamers" because they don't contain any cream or milk whatsoever! They are technically "Whiteners" meaning that they color and flavor your drink by way of a lot of unhealthy oils, chemical sweeteners and additives.
The good news? You can so easily  make your own. Here are two recipes I love
Pumpkin Spice Coffee Creamer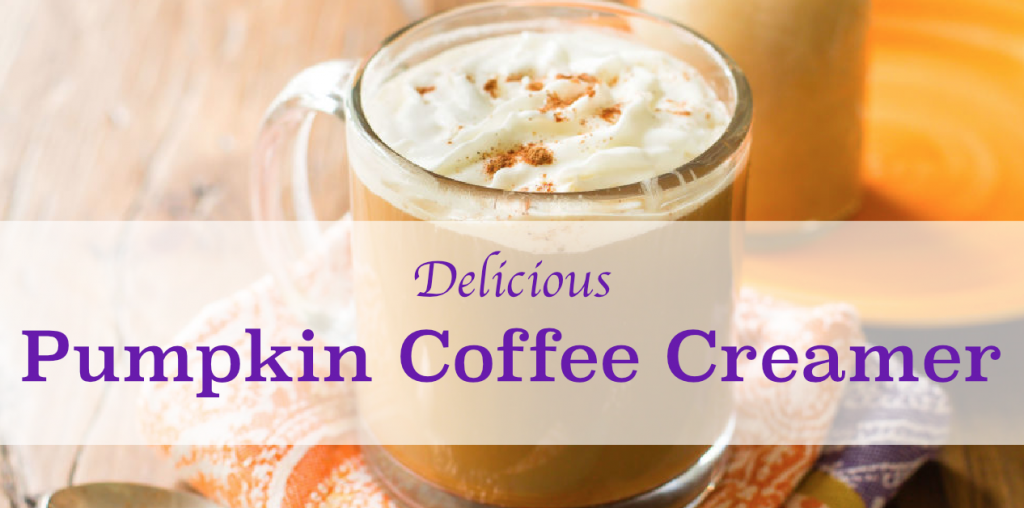 Ingredients 
2 cups unsweetened coconut or almond milk
3 tbsp organic pumpkin puree
1-2 tsp honey
1 tsp vanilla extract
1/2 tsp pumpkin spice
Instructions
Place all the ingredients in a saucepan and whisk really well. Heat on low heat until the honey dissolves completely. careful it doesn't boil. Allow it to cool and place in a Mason Jar in the fridge for up to 2 weeks.
Powder Coffee Creamer
Ingredients 
Instructions
Combine all the ingredients in a bowl, and use a pastry cutting to make sure everything is really well mixed, and coconut oil evenly distributed. Transfer to a Mason Jar. Store for up to 2 weeks in the fridge.
Enjoy your pumpkin coffee creamer!
For more Gorgeously Green recipes delivered to your inbox, subscribe to my weekly newsletter!