Lip gloss & primer & liner … Oh my! 
That's right, it's time for the 2017 makeup roundup! Each of these products were given to the attendees of the Hello Gorgeous Retreat (click here to be the first to know about our next retreat), and I am BEYOND excited to get to share them with you. 
The truth is, any of these products would make an incredible addition to your makeup routine – They're clean, functional and fabulous, and feature some of my favorite makeup formulators. Check out the links below to learn even more!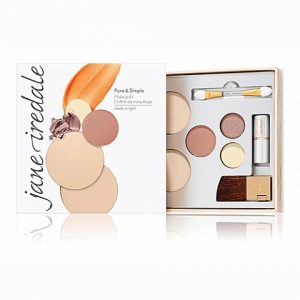 Pure & Simple Kit from Jane Iredale
Perfection in a palette. This new kit has EVERYTHING – Two shades of PurePressed Base Mineral Foundation, a blush, two eye colors,  and a travel Just Kissed Lip & Cheek Stain. This will be your go-to palette, I promise. Available in 4 universal colors. Learn more here. $33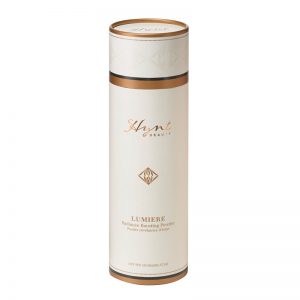 Lumiere Radiance Boosting Powder by Hynt Beauty
Whether over a clean face or fresh foundation, this luminizing powder is everything you need to retain your youthful, dewy glow. Formulated with amazing ingredients, this powder nourishes your skin while looking fabulous. Learn more here. $89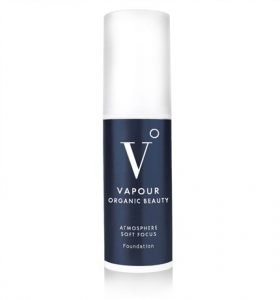 Atmosphere Soft Focus Foundation by Vapour Organic Beauty
Raise your hand if you've spent your entire life looking for the perfect foundation. Well, I'm sad to say you're going to have to find a new product to obsessively test, because the Atmosphere Soft Focus Foundation by Vapour Organic Beauty is AMAZING. Learn more here. $50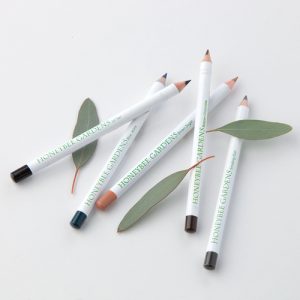 Effortless Eye Liner by Honeybee Gardens
Effortless Eye Liners by Honeybee Gardens wear like pros, and they look incredible on every eye. And with a seven-shade lineup that makes your crayolas look like sepia tones, you'll never go back. Learn more here. $8.99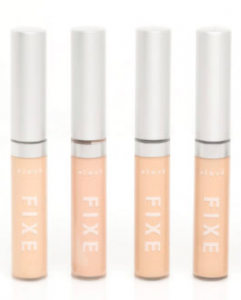 Fixe Concealer from Elevé Cosmetics
Elevé was a breakout find in the 2016 Gorgeously Green Beauty Awards – This is an incredible line top-to-bottom, and I'm beyond obsessed. But the Fixe Concealer from Elevé Cosmetics really takes the game to the next level because it's PERFECT. Learn more here. $28
Une Femme Mauve Lipgloss by Hynt Beauty
Hynt Beauty, how I love thee. Hynt has some of the best makeup products on the market today, and Une Femme Mauve Lipgloss is no exception. It's a gorgeous color that is truly appropriate for day or night. I even layer it as a topcoat to some of my more pigmented lip colors because the sparkle is spot on, and the texture is dreamy. Learn more here. $18
Stratus Soft Focus Skin Perfecting Primer from Vapour Organic Beauty
Listen up, makeup junkies, because you are going to LOOOOVE this primer from Vapour Organic Beauty. This is an amazing product, that does the work of 10, keeping you looking youthful and gorgeous.  Learn more here. $56
Mascara by Pacifica
Let's make a long story short: I love this mascara. It's volumizing without being clumping. It's dramatic without making my lashes look like crazy spider legs. It's long-lasting without cementing itself to my eye lids. It's the perfect package. Learn more here. $14
Peaches & Cream Bronzer from Jane Iredale
This product is awesome. It contours, highlights, even works on the eyes. And the formulation is outstanding: Not too much sparkle, wears great all day, and sits perfectly on the skin. Peaches & Cream is available starting in March, but you can get any of Jane Iredale's three other colors today!! Learn more here. $44
"5 in 1" Natural Moisturizing Face Sunscreen by Suntegrity
Hello, fabulous sun protection! Sungetrity is a Gorgeous Green staple – Tricia, the formulator, is a genius, and she's created a product that I quite simply adore. With amazing coverage and a beautiful tint, you really cannot go wrong with this sunscreen as your base.  Learn more here. $45
Lip Dye by Elevé Cosmetics
I have completely fallen in love with the new line of Lip Dye by Elevé Cosmetics. I discovered Elevé during last year's Gorgeously Green Beauty Awards, and it's been a love affair ever since. This line looks like a gloss, until you've applied. The color binds to your lips like magic, and it stays there FOR HOURS.  Learn more here. $22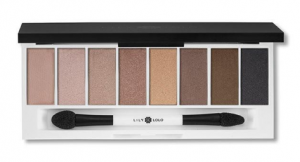 Laid Bare Eye Palette by Lily Lolo
A beautiful collection of eight eye shadows in wearable, neutral shades for every skin tone, perfect for creating a natural daytime look with darker shades for added drama. 100% natural and gentle formulas tucked into a sleek compact with a double ended applicator, ideal for travel and handbags. Learn more here. $34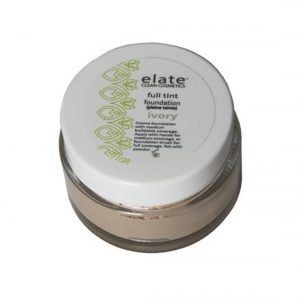 Full Tint Foundation by Elate
Elate Full Tint Foundation is a whipped creme foundation with buildable coverage. This foundation goes from medium to full with a light feel. Coconut and Argan oil keep the skin soft and supple, while zinc oxide offers natural sun protection. Learn more here. $27 CAD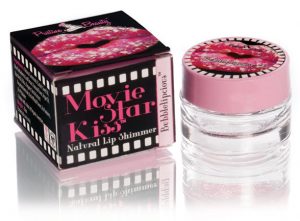 Movie Star Kiss Natural Lip Shimmer by Pristine Beauty
Pristine Beauty Movie Star Kiss makes your lips shimmer and shine while making them extra soft and kissable. Made only from natural and organic ingredients and packed with antioxidants for a youthful pout. This is a clear lip shimmer that moisturizes, nourishes and lasts and lasts.
Learn more here. $16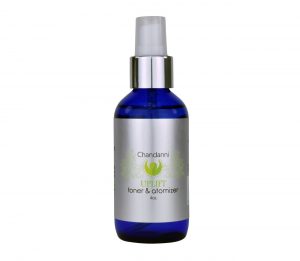 Uplifting Facial Toner and Atomizer by Chandanni
This refreshing facial toner is the perfect blend of bright fragrances using bergamot and lemon essential oils to enliven and refresh the skin and mood.
Learn more here. $30
and be sure to use the code sophie15 at checkout for 15% off storewide!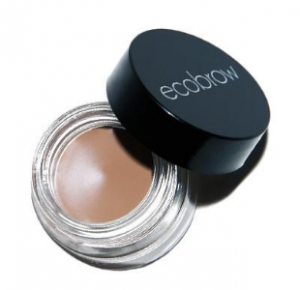 EyeBrow Defining Wax by EcoBrow
EcoBrow Defining Wax is a 100% natural, lightweight and smudge-proof coloring wax that allows you to achieve beautiful full brow effects.
Learn more here. $26