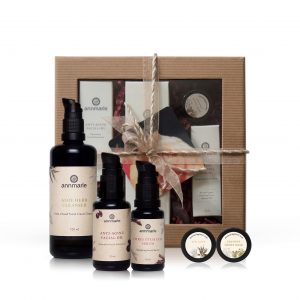 This is one of the most beautiful Valentine gifts you can give to anyone in your life, including yourself. If your loved one asks for any hints, this should be it. I love Annmarie Gianni skin care. She uses pure essential oils to create her outstanding anti-aging skin care products… and this limited edition kit contains the best of all her products, plus some wonderful samples. A Valentine MUST!
Organic Aromas The Elements Inspire Awaken Premium Essential Oils collection ($110)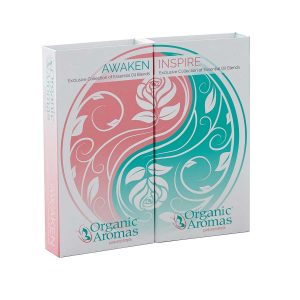 You know I love my essential oil blends, but it's hard to find an actual collletion – or was hard, until I came across Organic Aromas. I have to tell you that you will be in utter heaven with this collection, and what makes it such a stunning Valentine gift is that it's half a collection for you, and half for your honey…and they fit together:)
Chandanni Body Oils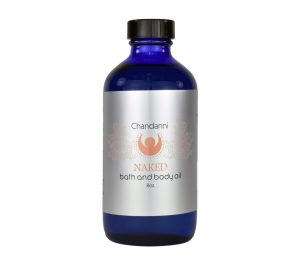 Chandanni is an Ayurvedic Practitioner who is big into self-massage. Yep – she recommends creating a little ritual morning and night. And, that's exactly what I do with her insanely beautiful body oils. Be sure to use the coupon code SOPHIE15 at checkout, to get 15% off storewide. FYI the Naked is my favorite.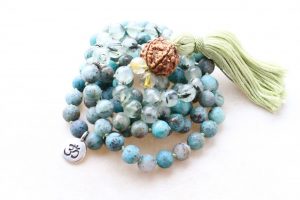 This is the most gorgeous Mala ever, and wearing a Mala is truly an act of self-love. A Mala is a healing and energetic form of art we wear to encourage us and lead us into conscious awareness of our thoughts, feelings and actions.
Wear this beautiful and powerful Mala to enhance intuition, guidance, protection and abundance.
Succulent Wreath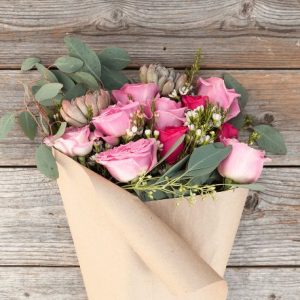 Be Mine Succulent Bouquet for Valentine is the way to go because you get to have roses, and yet when they die, you get to keep the succulents. Plant them and they'll last forever!
Lily's Sweets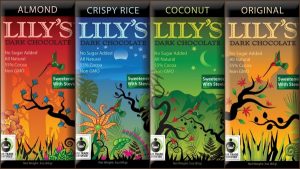 There is one chocolate and only one that I buy regularly, and that is Lily's Sweets, and it's because it's the only one that is sugar-free, healthy and totally delicious. Why not buy the sampler pack of 9 bars for your loved one? If he/she doesn't munch through them, YOU will!!!
OMK – the Sage Perfume oils are reaching cult status in my circle. The Garnet is my favorite ever. These gorgeously perfumed oils make the most perfect ever Valentine gift. And they're unisex!
Starting 2/10/17 use code SOPHIE10 to get 10% off.
DIY Rose Bath Soak