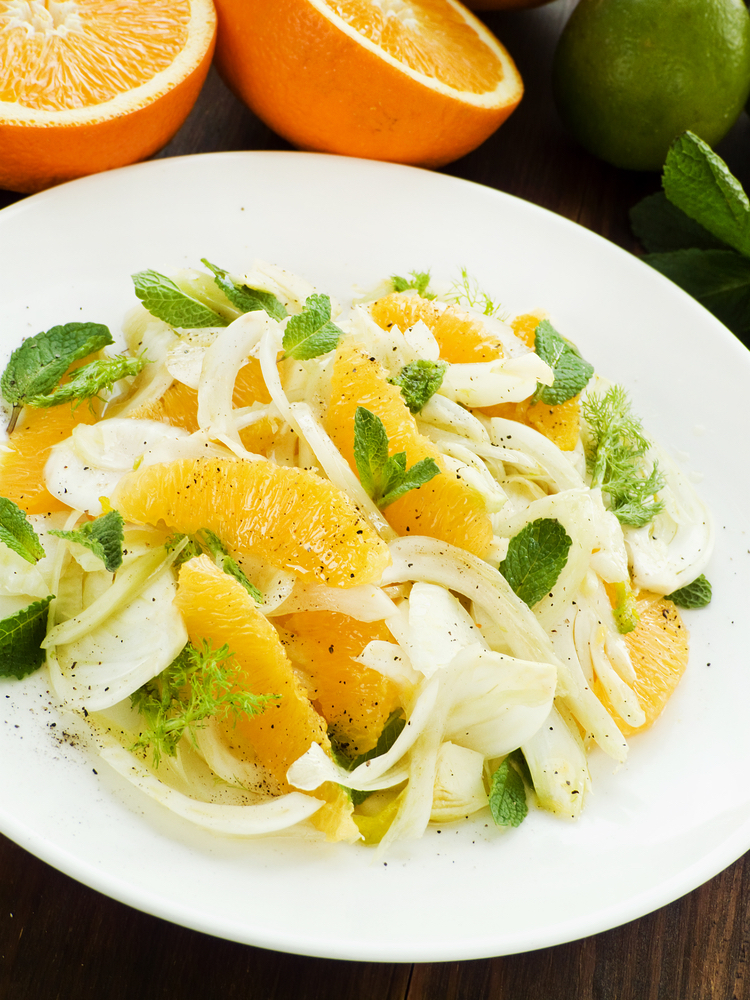 This fennel, orange and mint winter salad is my favorite winter salad! I love to take advantage of the juicy organic oranges that have suddenly appeared in my farmers market, and of course, fennel has so many health benefits.
Fennel is useful in treating anemia, indigestion, constipation, heart disease, and menstrual disorders. It's also very high in Vitamin C. So, add to that the Vitamin C in the oranges, and you have yourself a great immune-boosting salad too.
Although I love to cook with fennel, I prefer to eat it raw because of its refreshing crunch. My fennel, orange and mint winter salad makes a unique and refreshing appetizer, or a delicious side. I love to serve alongside my vegan chili.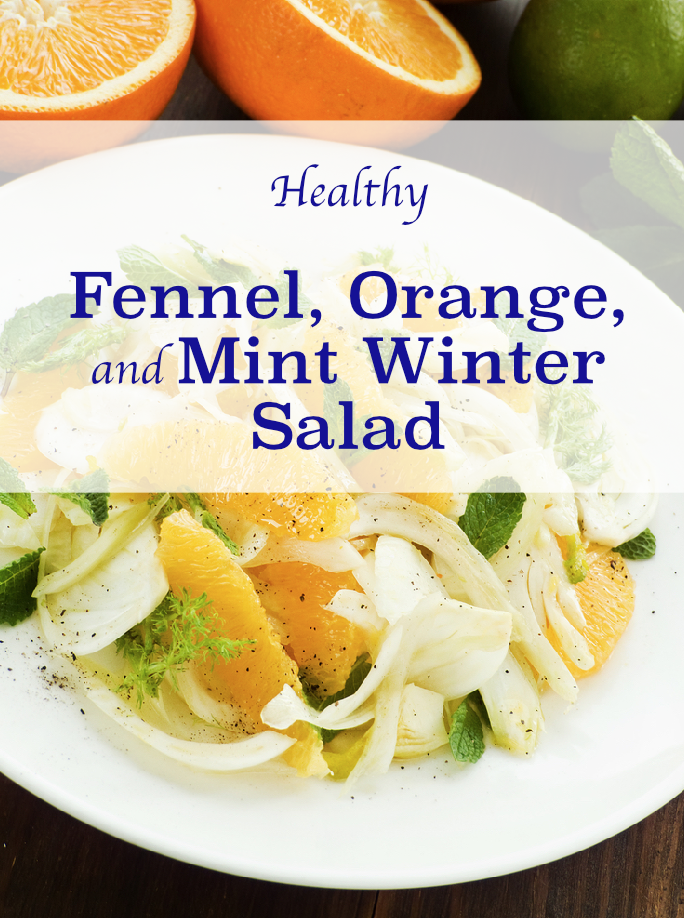 Ingredients:
Serves 2
1 large fennel bulb
2 large organic oranges + 1/2 medium orange (divided)
A handful of fresh mint
2 tbsp extra virgin olive oil
Juice of half orange
1 tbsp white wine or apple cider vinegar
1 tsp raw honey
Sea salt and cracked pepper to taste.
Instructions:
Trim off the stalks, fronds and base of the fennel bulb. Thinly slice the bulb horizontally. It will break up into pieces as you slice, which is exactly what you want. You can also use a mandolin if you want paper-thin slices.
Using a sharp paring knife, cut peel off oranges, and cut into segments, discarding pips as you go.
Wash the mint and remove leaves from the stalks.
Blend the dressing ingredients.
Assemble the salad by arranging oranges and fennel on pretty plates, and garnishing with mint. Drizzle dressing over the top.
You can double or triple the ingredients if you are making for a larger party, and arrange on a pretty serving platter.
For all my new weekly recipes, how-to's, DIY's and more, please make sure you are subscribed to my weekly dose of Goodness!