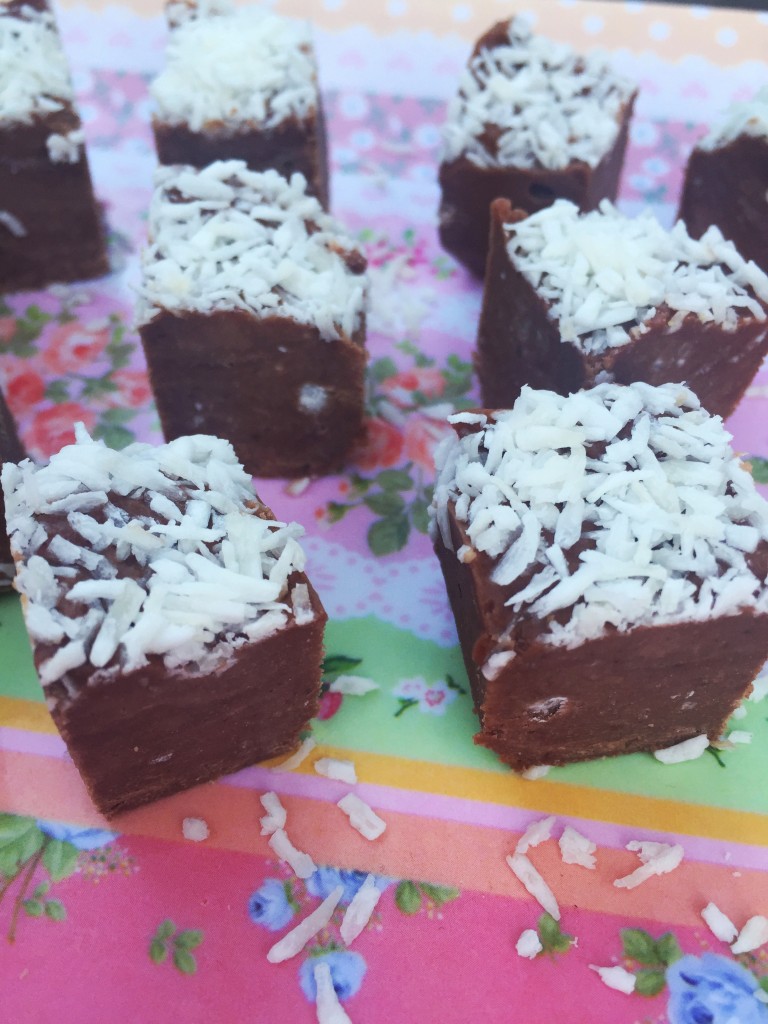 Did I say vegan fudge? Did I say low-sugar fudge? YES SIREE – these little fudge squares will satisfy your sweet tooth, while keeping your body in great shape. They take5 minutes to make cos they're no-bake, and keep for weeks in your freezer.
INGREDIENTS:
1/2 cup coconut butter (not the oil, but the butter!)
1 ripe banana
1/2 tsp cinnamon
1/8 tsp sea salt
2 tbsp brown rice syrup
1/4  – 1/2 cup cacao powder (or unsweetened cocoa powder)
1 tsp vanilla extract
1 tbsp shredded unsweetened coconut
You will also need: ice cube trays (I prefer the silicone ones)
DIRECTIONS:
Heat the butter by standing the jar in a pan of hot water for a few minutes.
Place all the ingredients in a food processor or high speed blender and blend until smooth. You will need to stop and scrape down the sides a few times.
Spoon mixture into ice cube trays. Sprinkle each cube generously with the coconut and use a tsp to press the top of the cube flat.
Freeze for about 1 hour.
These are best eaten when they have had time to thaw out to a "fudge" like softness. I find that if I take them out of the freezer about 30 minutes prior to eating, they are perfect.
If you use large ice cube molds as I did, you can carefully press out each cube and cut each of them into 4 pieces. Place in an airtight container, and freeze for up to one month.