I don't know what it is about this year, but I am on fire with all the exciting things that are happening around me. The break has given me a chance to get off the treadmill of my regular routine, and shake things up a bit. I'm just feeling really jazzed about the year ahead. Maybe it's because I've committed to a more regular meditation practice, or maybe it's because there's a lot great things to look forward to this year – Probably a bit of both! But one thing is for sure, I'm absolutely NOT going to let self-limiting thoughts get the better of me this year. I've got too much to do, too much to enjoy, and too many wonderful people in my life. So the naysayers, which can come in the form of self-chatter and actual people, will have to take a backseat, 'cause I'm not listening anymore. When I've finished my morning meditation I love to stick on some motivational music while I'm getting dressed or working out. So, this year I wanted to pick a personal theme song for 2018. It was a toss up between Superwoman or Girl On Fire (both by Alecia Keys), but I'm going with both because I am a girl on fire (and I'm going to invite you to be too!), and all of us are clearly Superwomen. What about you? What's your theme song for 2018?
While you ruminate on that, let me tell you specifically some of the things that I'm excited about! So, as you may have heard, I have 3 big happenings this year: Two wellness retreats, and one spectacular weekend event. All are going to sell out fast because I've been limited to smaller groups. I know!!!! I wanted to have as many of you come along as I could, but the whole point of the retreats is intimacy. And the event has a head limit on how many people we can actually fit in the space. So, let me briefly give you a bit of a head's up.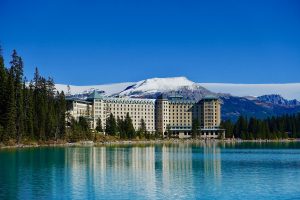 For the first retreat of the year, I'm partnering with The Fairmont Chateau Lake Louise in Alberta, Canada to create a deeply immersive wellness retreat April 15-18, 2018. This particular location has been on my bucket list for years. It's absolutely breathtaking, and I literally have a picture of it on my vision board in my office. I always imagined taking a group of like-minded women around the lake for walking meditation. And that's exactly what we're going to be doing. So, if you dream of springtime in the mountains, pristine air, and a chateau overlooking an ice blue lake, you might need to consider joining me in April, 2018. Now is the time to take action – Click here to learn more about the retreat, and to register today. Prices start at just $2419 CAD – Be one of the first five people to book by February 25, 2018 and receive a complimentary upgrade to Deluxe Lake View room (subject to availability).
My first ever Gorgeous For Good event is in the first two weeks of June. I've been sworn to secrecy until the full schedule has been confirmed (will probably announce next week), but just know that if early June is a good time for you to be educated, entertained, and inspired by yours truly, and a team of exceptional wellness thought leaders, over the course of a short weekend in beautiful Los Angeles, CA, stay tuned.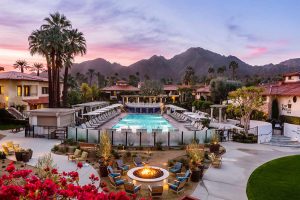 And finally, the Hello Gorgeous Wellness Retreat returns to Palm Springs October 21 – 25, 2018. This is where you either grab your bestie, or come along solo to bond with a group of women who will (I promise) become best friends for life. This retreat is not only about upping your wellness game, but it's also about laughter, friendship, support, and pure fun. If you've ever considered a wellness retreat, I insist you check out Hello Gorgeous. Click here to learn more today. Don't wait – If you reserve your spot before January 15, 2018, you get $150 off the cost of the retreat. Just use the code "EarlyBird" to get this incredible saving.
I'd advise you not to wait too long in making a decision, or at least click on the links to find out more. Katharine (my retreat director whom everyone falls in love with), is available 24/7 to answer any questions, and help you to make a wise decision. You can email her at Katharine@GorgeouslyGreen.com to learn more.  I can only promise you this: Investing in your wellness is money well spent. You pay now or you pay later. If you feel that you need a reboot, a refresher, or complete mind, body, spirit rejuvenation, then one of these retreats/events is going to be exactly what you're looking for.
Okay – did you pick your theme song for 2018? Join me on one of my Facebook live sessions this week to tell me which one you chose. Dying to hear…