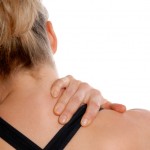 I've been on the hunt for the perfect pillow ever since my neck started really bothering me about a year ago. It's no surprise that I have all these aches and pains in my neck and shoulders – I sit with my head craned at a computer screen for far longer than is healthy for a human being (our bodies just weren't designed to do this), like most I carry all my stress in my upper shoulders and worst of all is the way I sleep. According to my brilliant physical therapist, just about the only cure for the reccurring
pain in my neck is to learn to sleep on my back – AWWWWW, I knew he was going to say this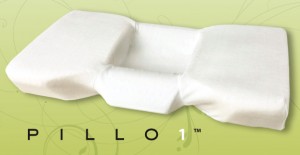 and I detest the idea of having to lie on my back like a corpse for the whole night. I can't even get to sleep lying on my back! I love to curl up into a tight little cozy ball on my side. According to my husband I then pull more than my fair share of comforter all around me until I'm like a sealed-in cocoon and then I'm out for the count.
So the notion of lying in the equivalent of Savasana is not my idea of comfort at all. My physical therapist also suggested that I wear P.J's with a front pocket and put something like a tennis ball or a small brush in the pocket so that if I was to roll over onto my stomach (where I always end up,) I'll be gently reminded – hmmmm – this was getting worse by the minute, until I discovered the brilliant Pillo1.
I have tried bunches of different pillows, so many in fact that my dear husband pointed out that when guests come and stay we should offer them a "Neck Pillow" menu! He also pointed out that our guest room and guest room cupboards really can't accommodate any more pillow so please STOP with the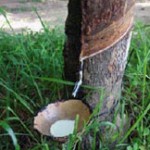 Goldilocks thing. When I heard about the Pillo1, I had to sort of smuggle it in and tuck it under my regular-looking pillows. I heard about the Pillo1 because it's truly the most green pillow on the market. Crafted out of Talalay Latex, tapped from the rubber tree, and soy based bio-foam, it's handmade in the U.S.  and was invented by a brilliant chiropractor, Dr. Hall. Irresistible don't you think?
The design is unique. It can work for a back or a side sleeper (thank you very much!), without hurting your neck – YEEEEESSSSS! It actually encourages you to lie on your back as the pillow sort of cradles your head and then if you want to shift to your side, your entire neck and shoulder area is completely supported. My first night on the Pillo1 was dreamy. I fell asleep easily on my back and stayed there the entire night! Second night I tried the side-sleep support thing, which felt wonderful. Third night I was sold. Then came the challenge: "I've found an amazing new pillow," I mentioned casually to my husband, "We'll add it to the guest "neck pillow" menu then!" he replied jovially. Grrrrrrrrrr – I'll show him that I'm no flaky Goldilocks.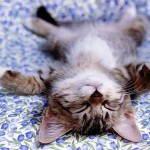 It's now ten days later and I'm still loving my Pillo1, so much so that when I next travel, it might have to come with me – although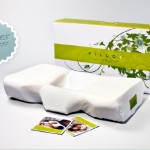 squeezing all that latex into an overnight bag might not work and it's not the kind of pillow that would work in an airplane seat – just have to ship it ahead of me. Now it's time to convert my husband. I'm convinced that he'll go nuts if I can just get him to try one night. I'm thinking Santa might have to leave one under our tree this year.
If you or any family member has a stiff back/upper back, you may want to consider this amazing eco-pillow as a gift that's a real game changer. Rumor has it that the lovely Jennifer Grey, winner of Dancing With The Stars is now getting a good night's sleep with her Pillo1 – if it's good enough for our Jen….