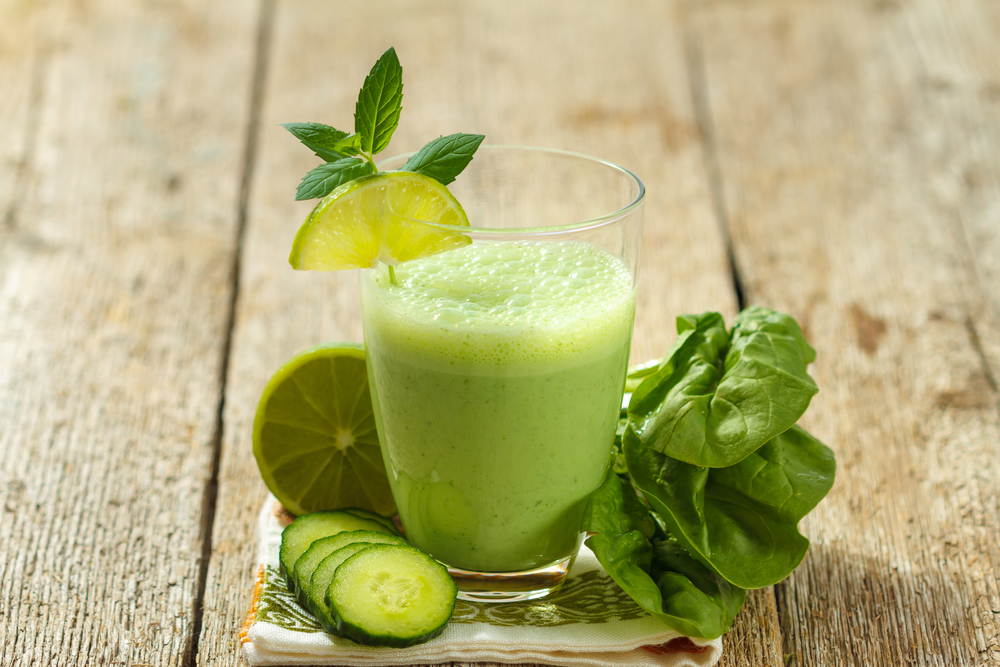 I love my green smoothies, but they've got to be sweet and creamy or NO CAN DO! This ticks all my boxes and is a wonderfully filling, alkalizing morning blend. This ticks all my beauty boxes and will make your skin glow from the inside out.
Sophie Gorgeously Green Blend Smoothie:
8 ounces hemp milk
1/2 ripe avocado
1 cup chopped Romaine
1 cup baby spinach
1 cup sliced cucumber
1/2 pear
2 -4 scoops of Detox Protein Cleanse
1 tsp probiotic powder
A squeeze of fresh lime
1 cup crushed ice
Green smoothies are a great way to get your daily allowance of greens.
My trick to a perfect smoothie? My Blendtec Blender! 
Share your favorite green smoothie in the comments.
ENJOY!