I love this cashew "cheese" dip – It's so satisfying, and honestly, I love to have this dip with some chopped veggies and pita. It's a major crowd-pleaser, and I know you're going to love it too! It's an all purpose cheese sauce too. You can spice it up to suit any dish you are making: I love to add 1/2 tsp of chipotle seasoning for Mexican cuisine, or add 1 tbsp of fresh basil leaves for Italian cuisine.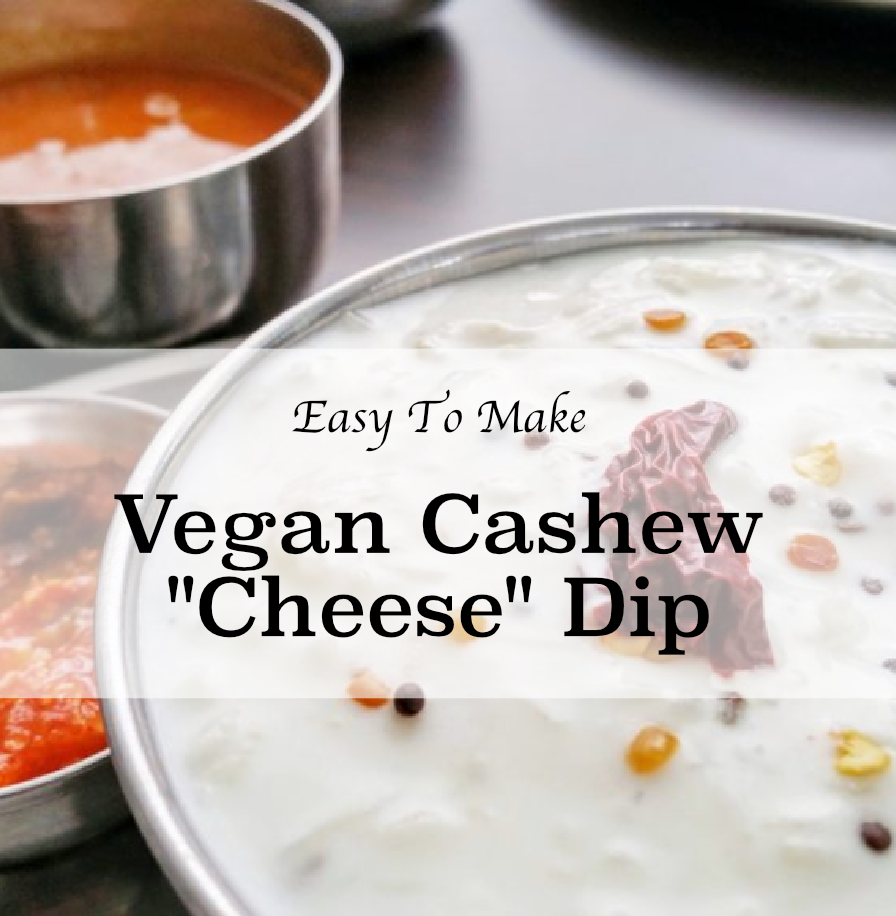 Cheese Sauce/Dip
Ingredients
2 cups raw cashews, soaked overnight
1.5 – 4 cups filtered water (less for a thick cream, and more for a thinner cream)
1 tsp onion powder
1 tsp garlic powder
6 tbsp of Nutritional yeast
1 tsp Dijon mustard
Juice of 1 lemon
1/2 – 1 tsp of sea salt (salt according to your taste)
Couple of grinds of black pepper
Instructions
Rinse cashews and place in high speed blender.
Add the remaining ingredient, however, start with just 1.5 cups of water and keep adding as you blend to reach desired consistency.
Add in extra seasonings as desired (such as chipotle, Italian seasoning etc) and blend for another few seconds.
Pour into air tight container with lid and chill until ready to use.
Store in the fridge for up to 4 days.
You can freeze it for up to one month.
---