If you want to make a stunning, and very easy gift for anytime of year, but especially for Valentine's Day, grab these easy supplies, and make a few jars of my Rose Relax Bath Salts.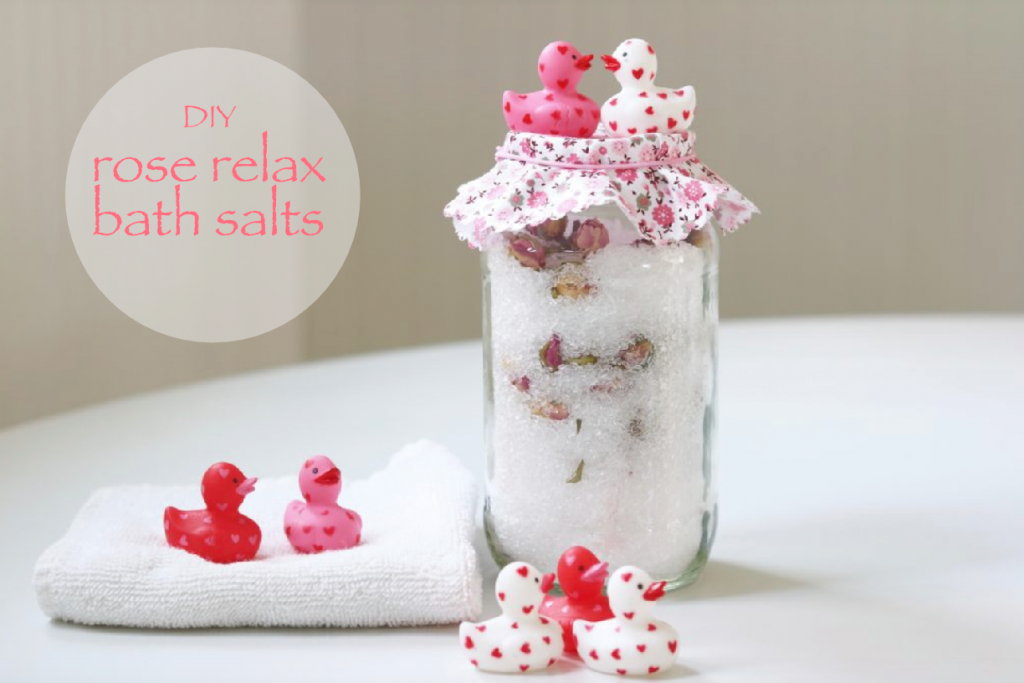 You will need
Mason Jars
15 drops rose essential oil (per 16 ounce Mason Jar)*
*Rose essential oil can be expensive, so you could use Geranium, Ylang Ylang, or Neroli instead.  Either way, find your oils at Mountain Rose Herbs.
Instructions
Mix all the ingredients together in a large bowl, and pour into Mason Jars.
And my friends, it's all about how your decorate your jar. Don't let anything hold you back: ribbons, labels and even mini rubber duckies.