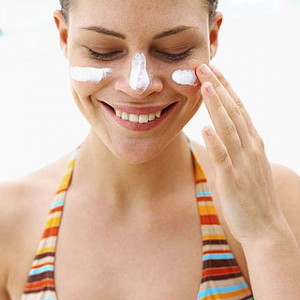 We all need sunlight on our bare skin (no sunblock,) so we get enough precious Vitamin D, however 15 – 20 minutes is the recommended amount and then you need to cover up. Quite a few sunscreens are now considered to be "toxic," because of certain ingredients that they contain. Fortunately there are now a plethora of great companies that are offering safe, effective and beautiful sun blocks. Here are my 8 favorites – all of which will not leave you looking like a greasy clown, and are just the best:
Badger Lavender Sunscreen for face & body (SPF 30) I have always been a huge fan of Badger Skin Care. This sunscreen has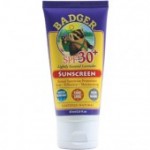 light texture and subtle scent. All the Badger Sunscreens are great for babies and small kids too.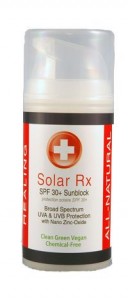 Solar Rx  SPF 30 is an awesome sunscreen, which is chemical-free and uses nano zinc oxide, which provides a more even coverage. This product was created by a melanoma survivor, who worked for years with doctors to create this super-safe sun block. I recommend you use with their Luminos Lotion, both of which will provide a great base for make up. I recommend this sun block if you have sensitive skin.
Verabella makes a light and moisturizing facial sunscreen. Their Cucumber Aloe Moisture Screen is actually a great moisturizer with an SPF 45, and is choc full of wonderful natural ingredients. It smells fresh and cucumber-ish, so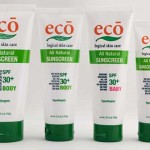 good!
I just came across Eco Logical Sunscreen Lotion and really like it. It's SPF 30 and a very clean product in terms of ingredients. It absorbs immediately, leaving no trace of white whatsoever. It's completely non-greasy, so great for anyone with oily skin. This is a good choice for babies, as it's unscented and won't get in their eyes.
I've reviewed quite a few Arcona products recently because I think they are such a stellar skin care brand. Their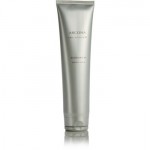 "Reozone" facial sunscreen (SPF 40,) doesn't disappoint. It's not at all greasy and goes on rather like a tinted moisturizer. It contains a special anti-oxidant complex and really is worth saving up for.
My final choice is Smart Girls Who Surf – this is such a fun brand for girls because their messaging and packaging is so inviting for tweenagers. Most of the products are SPF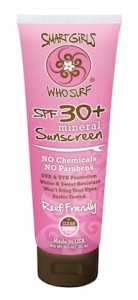 30, water resistant and smell fantastic. My daughter Lola is a die-hard fan.
Do remember that if you see a Sunscreen with an SPF above 30, it's unlikely to provide much more protection than a 30 SPF. Some drugstore brands target moms by promising an SPF of 75 or 100, which is a totally false claim and can be dangerous because mom's think their kids are safer, when they're not. Most dermatologists recommend an SPF 30. There's technically not a massive increase in protection between a 15 SPF and a 30 SPF, however, I like to stick to 30 to be on the safe side.