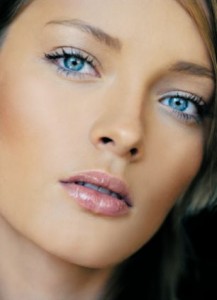 To prime or not to prime – that is the question! Since writing Gorgeously Green, I've been all about less-is-more: do we really need all these products? Obviously we don't need certain items and I would say primers probably fall into this category, however, can they really add a little extra glow or staying-power to our foundation?
I decided to take a few primers on a road test and see if, how and which ones, made a difference. The primers I chose to test all met the Gorgeously Green criteria, however, I have given the following five primers the Gorgeously Green Seal of Approval because of their ingredients and their ability to actually make a difference to your foundation.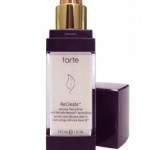 Tarte Re-Create silicone-free primer This is a lovely light primer, which feels "just right" on your skin and gives a perfect finish on which to apply their wonderful Re-Create foundation. It contains jojoba oil (great for acne-prone skin,) and vitamin E. It also contains their legendary Wrinkle Rewind technology (we LIKE the sound of that!).
Vapour Beauty Status Soft Focus Instant Skin Perfector: This is a 3-in-1 product: a moisturizer,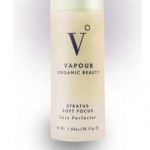 primer and no-color foundation in one. If you don't feel like wearing foundation, it'll give you a nice glow, however, if you use it as a primer, it'll give your foundation a satin glow.
Josie Maran Argan Primer Mist: Since so many of Josie's products contain Argan oil, it makes sense that she's created an Argan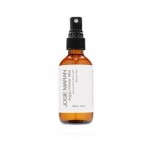 Primer. I personally like an oil primer because me skin tend towards dry – that being said, this primer doesn't sit like a thick oil on your skin – it's rather a light mist that serves as a great hydrating foundation base.
Hourglass Cosmetics Veil Mineral Primer: This is a really impressive primer because it contains an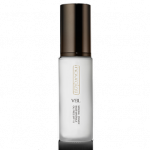 SPF 15 and is water-resistant! It really extends the life of your foundation considerably and works really well with the companion Veil Mineral Liquid Foundation. Both the primer and foundation will give you a little more lasting coverage (better for night time perhaps,) than some of the others.
Korres Quercetin & Oak Face Primer
This incredible primer has had an enormous amount of media attention in Europe, due to it's powerful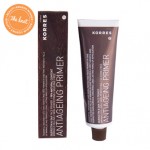 anti-aging ingredients. It's ostensibly a powerful treatment and skin-perfecting face primer in one that instantly fills wrinkles and provides a very smooth and perfected skin surface!  Enriched with powerful antioxidant Quercetin and Oak extracts that improve skin cell functioning, repair fine lines and wrinkles and improve skin texture and elasticity. Hyaluronic acid forms a protective shield on the skin, providing immediate moisture and increasing skin elasticity while Barley extract instantly fills wrinkles and refines pores. Very nice!
PRIMER TIPS:
1. Make sure you cleanse, tone, moisturize (with SPF,) before applying primer.
2. Apply Primer to every section of your face, particularly under your eyes and on any areas that tend to get a little dry or where foundation cakes (between the eyebrows.)
3. Let your primer sit for 2 or 3 minutes before applying foundation
4. You are best off applying it with your fingertips because a sponge will soak up 50% of your precious primer.
5. If you are using one of the Do It Gorgeously face oils or moisturizers, you probably won't need a primer, as the oils act as a perfect base for your foundation – just don't forget your sunscreen.