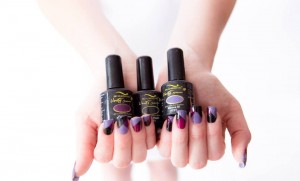 Bio Seaweed Gel Polish is the healthier gel nail polish, and thank Goodness because I do occasionally like a Gel mani, and I was not about to go the route of some of the less-healthy brands because they contain chemicals, which I regard as dodgy, AND they can very easily ruin your natural nails. Some of the more known brands of gel polish have to been filed, soaked and hacked off, which obviously ruins, thins and strips your natural nails. Not so with Bio Gel, which is 5-free (free of offending ingredients such as formaldehyde and toluene,) and comes off way more easily than most of the gel polishes you'll find in a salon.
Their color selection is simply dizzying – so many gorgeous shades to choose from, and most awesome is their Unity All-in-One color gel polish, which is fantastic because you don't need a base coat, or a top coat (how great is that?) and there are over 130 shades to choose from, including pretty glitters.
I don't recommend getting gel manicures all the time. I just think it's healthier to allow your nails to breathe. However, for a vacation, or work-and-travel, it is a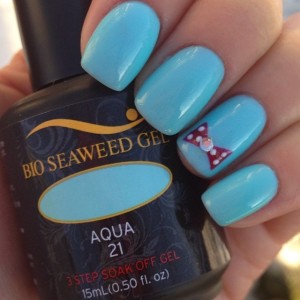 great option to ensure your nail polish stays beautifully intact. If you do decide on gels, use an LED lamp rather than a UV lamp because the cure time is shorter, and it emits less UV rays. Also use a pair of UV-protection gloves.
However the kicker with Bio Seaweed Gel is that you can actually cure in in sunlight! It takes 30- 90 seconds to cure, and obviously the application should be done indoors first.