It's the perfect  time to throw a Do It Gorgeously party! When I first started experimenting for this book, I regularly got groups of women together and we'd have a blast making our own skin care products. Even the lovely Julia Roberts gathered a group of her favorite girlfriends together to make a bunch of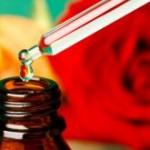 organic potions from the book and we all  agreed it was a morning very well spent. It's a great excuse to get a group of girlfriends together for tea, cocktails or even some yummy food, and everyone gets to make her own potion. I've made this super-easy for you by creating the "Nourish" Organic Facial Oil Kit. It's a brand new recipe, which is an awesome anti-aging oil for all skin types. Each kit contains everything you need to make 12 bottles of this potent oil – so you can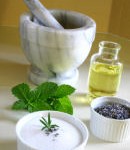 invite up to 11 friends along to party (perhaps get everyone to chip in). You'll all walk away with a luxurious facial oil, which would set you back upwards of 60 bucks in a high-end store – and you get to make it for just eight dollars! The recipe is included in the kit, and the eSutra oils included are some of the best quality organic essential oils on the market.
When we're all struggling to figure out which ingredients in our skin care products are toxic and which are not, it makes so much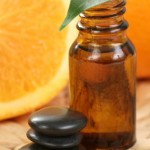 sense to take control of the situation and make your own – this way you know exactly what will be absorbed into your body (as over 60% of whatever you slather on your skin is absorbed into your bloodstream). The lack of preservatives in this oil (shelf life is a year), is a huge plus, as is the fact that it contains no synthetic fragrance or "parfum". Keep in mind that the perfume in any given product is one of the main ingredients you want to avoid because of the 100 or so chemicals that are hidden under this term in the ingredient list. The Nourish Face Oil is scented with pure, organic essential oils, which are also highly therapeutic.
With the holidays coming up, it might also be an idea to get the kit and make 12 bottles as holiday gifts. This is exactly what I plant to do. This way I get to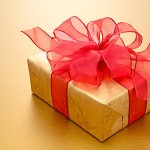 gift all of the women in  my life (mother, mother-in-law etc), with a high-end product at a low-end price.
The kit would also be a great fit for a baby/wedding shower or a bachelorette party.
Let us know if you do throw a Do It Gorgeously party – take some photos and if we pick your party to feature on the website, you might just win a rather lovely prize!