I am utterly obsessed with living plants jewelry! And, I'm making living plant pendants for many little gifts this year. It's an easy, fun, and inexpensive gift, which will delight the recipient. Plus, it's VERY gorgeously green!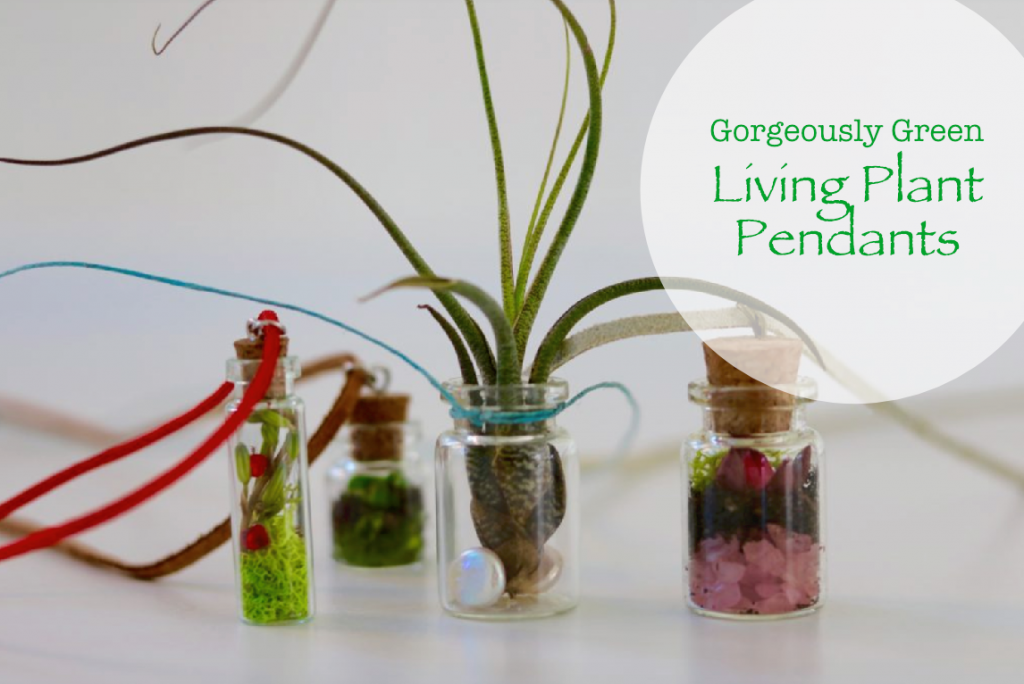 You Will Need
Vial Bottles with cork stoppers
Pendant chain, hemp/silk/leather cord
2 tsp cactus/succulent plant soil
Seed beads or crystals
Tiny succulent plants or air plants
Instructions
Place a layer of tiny seed beads or crystals in the bottle.
Using a tiny spoon, add about 1/2 tsp of soil to the bottle.
Tamp down the soil.
Using tweezers and a wooden cuticle stick, carefully insert the succulent or plant.
Cork the bottle.
Add the chain or cord.
To care for your living necklace, take out the stopper if you are using one, and let it air out when you are not using it.