Fava beans are so fleetingly in season that when I saw them at the farmers market this weekend, I grabbed an enormous bag. I grew up with them in England, where they are called Broad Beans. They are packed with nutrition: Fava beans have no saturated fat or cholesterol and contain a high concentration of thiamin, vitamin K, vitamin B-6, potassium, copper, selenium, zinc and magnesium. They are also an inexpensive source of lean protein. So, given that we're now fully in Spring, I thought I'd make some Fava Bean and Edamame Crostini. You don't have to use the Edamame, but it will give you even more protein, which isn't a bad thing!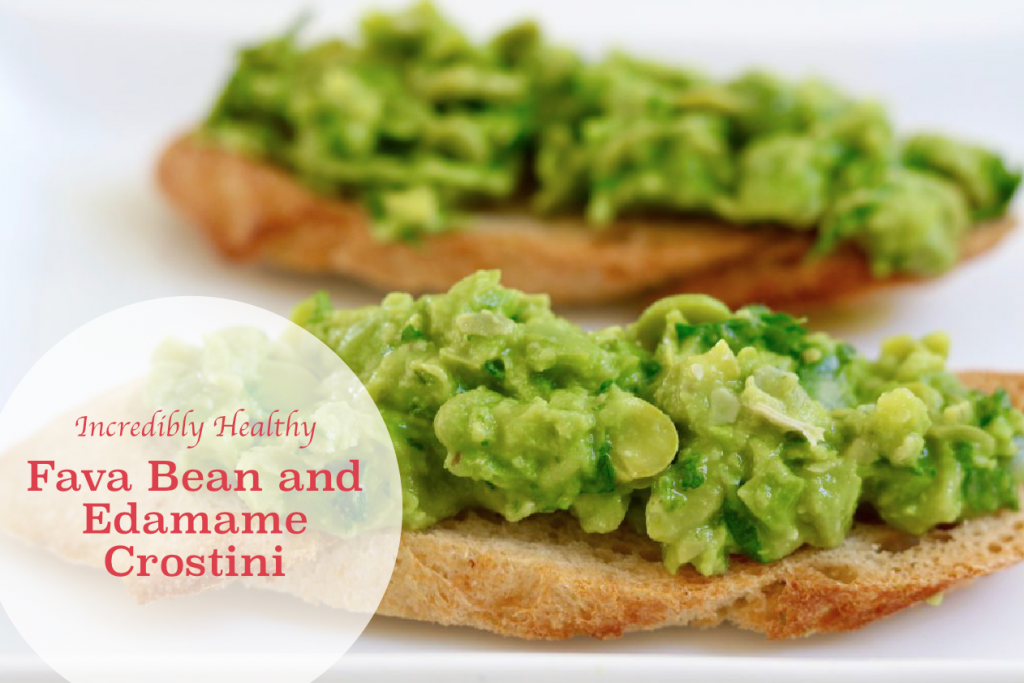 Ingredients
1.5 cups shelled Fava Beans
1 cup shelled and cooked organic Edamame beans
Juice of 1 lemon
1 tbsp Tahini
1 tbsp avocado or good olive oil
1 clove garlic
6-8 fresh mint leaves
Salt and Pepper to taste
Sourdough baguette (or if gluten-free, use Mary's Gone Crackers)
Instructions
Heat a pot of salted water until boiling. Add the Fava beans and cook for 3 minutes. Drain and cool.
When beans are cool, slip off the tough outer skins.
Toss all the ingredients in a food processor, and process until smooth but a bit chunky (I still like texture in mine).
Chill in a sealed container until ready to use.
I like to slice and toast a sourdough baguette. I then rub each slice with a clove of garlic and top with the spread.