You don't have to spend a fortune on skin-nourishing masks when you can easily make one at home. I love to cruise the aisles of my local grocery store to pick up ingredients to deeply nourish my skin. I just spent the week in the U.K. and so Mum and I got mixing and stirring to make my DIY Vitamin Facial Mask.
Why did I pick these specific ingredients?
The avocado feeds your skin with omega 3 fatty acids. The kiwi gives your skin a huge vitamin C punch. Ginger and honey are soothing and anti-inflammatory, and sugar is exfoliating.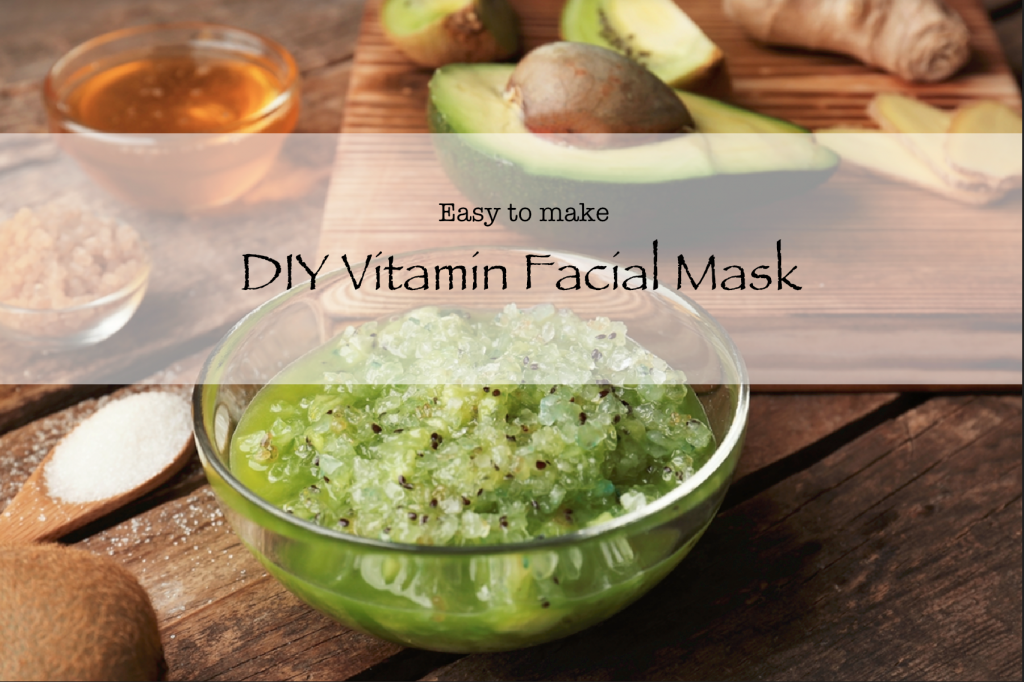 Ingredients
1/2 ripe avocado
1 kiwi, peeled
1 inch ginger, peeled
1 tbsp honey
1 tbsp of white or brown sugar
Instructions
Simply place all the ingredients in a blender, and blend until it has a thick, creamy texture.
Keep in an airtight container in the fridge until you are ready to use it.
When you are ready to use, I recommend scooping your hair into a shower cap, and covering your shoulders with a towel.
Apply the mask with a cosmetic fan brush, or the back of a cold teaspoon. Smooth into your face with your fingers.
Leave for 20 minutes. I recommend lying down on your bed on top of a towel. Have a pillow under your knees, and take the time to practice deep breathing.