Get started early on a Holiday gift to give friends/family/teachers etc. DIY Tub Teas are a lovely and very inexpensive gift that you can cobble together very quickly.
A Tub Tea is a tea bag filled with natural ingredients such as herbs, dried flowers and essential oils, which infuse your bath with therapeutic goodness.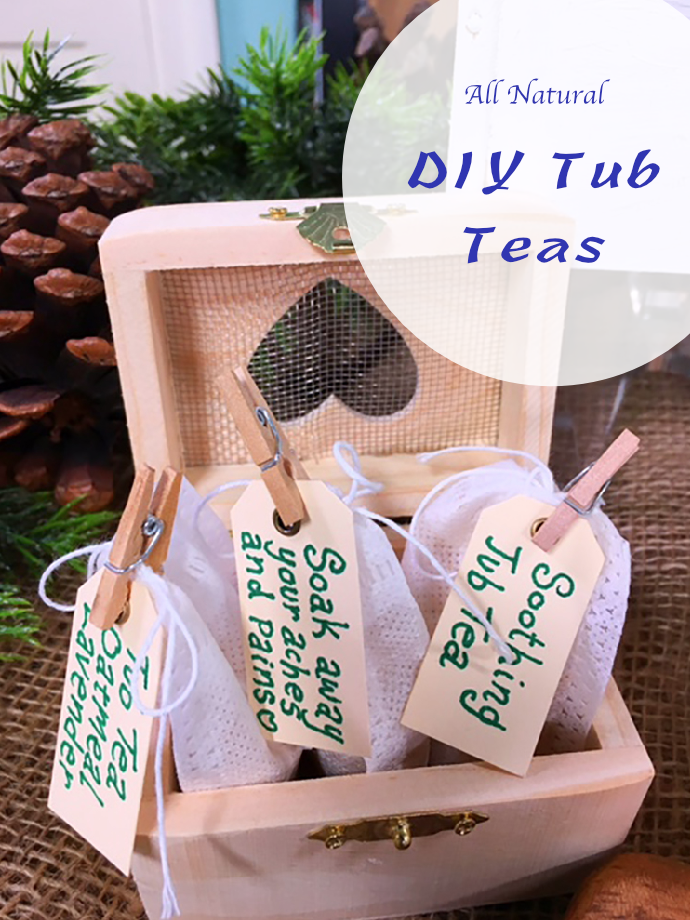 Soothing Chamomile Oatmeal
INGREDIENTS
* calendula is very soothing and softening for dry/irritated skin
** Oats can save your skin because of the fats and sugars they contain. The fats are lubricants, which help dry skin. The website Real Age notes the polysaccharides — basically complex sugars — in the oats leave a "gelatinous" residue in bathwater and on your skin, also combating dryness. Oatmeal proteins work to protect your skin in general. A 2010 study, published in the "Journal of Drugs in Dermatology," found substances called avenanthramides block inflammatory compounds and histamines, thus helping to soothe skin that's become itchy.
DIRECTIONS
Blend the oats until they resemble fine sand.
Mix all the ingredients in a bowl.
Use a teaspoon to fill each bag.
Tie drawstring tight.
Lavender for Soothing Aches and Pains
INGREDIENTS
The Epsom salts contain magnesium, which will soothe and relax your muscles, and the lavender is relaxing and calming.
DIRECTIONS
Mix all the ingredients in a bowl.
Use a tsp to fill each bag. Draw string tight.
To use: Run a bath, and as it's running drop a couple of bags in. Keep them in for the duration of the bath. When you are done, you can discard, or compost them!
For a gift: Place in a fancy tin, a little wooden box or a decorated mason jar.