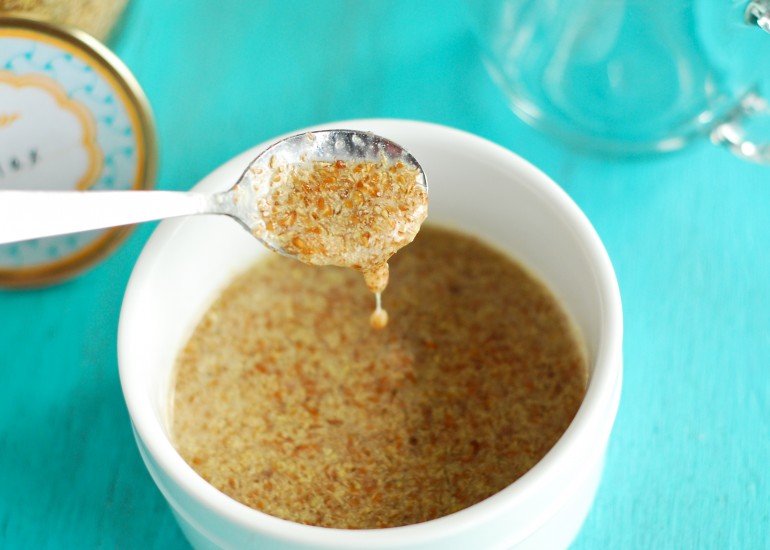 Because of Bird Flu, egg prices have risen – YEP, sadly many chickens have had to be disposed off to stop this infectious disease spreading (which BTW isn't transmitted to humans from eating eggs or chicken). I'm not a big egg fan anyway because I think there are way more healthy ways to get your protein – YES my friends, as I keep on saying: the plant kingdom contains all the protein you need without the health risks that come with meat and eggs (hello CHOLESTEROL?).
Anyway, I love baking, and use a variety of egg alternative, but the flax "egg" is my fave, and so very easy. I use it for brownies, cakes, muffins, and even pancakes.
INGREDIENTS (for 1 "egg")
1 tbsp ground flax seed
3 tbsp water
A generous pinch of baking soda
DIRECTIONS:
Mix the flax and water well, and leave for 30-60 minutes to do it's thing. It will become a goop-like mixture. Before bakind with it, add the baking soda, then add the recipe as you would an egg.