This delicate rose toner is perfect for the summer months. It is a natural astringent, so will help to tighten pores, leaving your skin smooth and hydrated. The Aloe can also heal damaged skin (or sunburned skin), and will moisturize too.
You may be able to use dried roses from your garden for this, but if you don't have any, you can order a bag of dried rose petals from Mountain Rose Herbs. You can choose pink or red – it's a matter of preference. It's lovely to have extra for future DIY's – just store in a Mason Jar.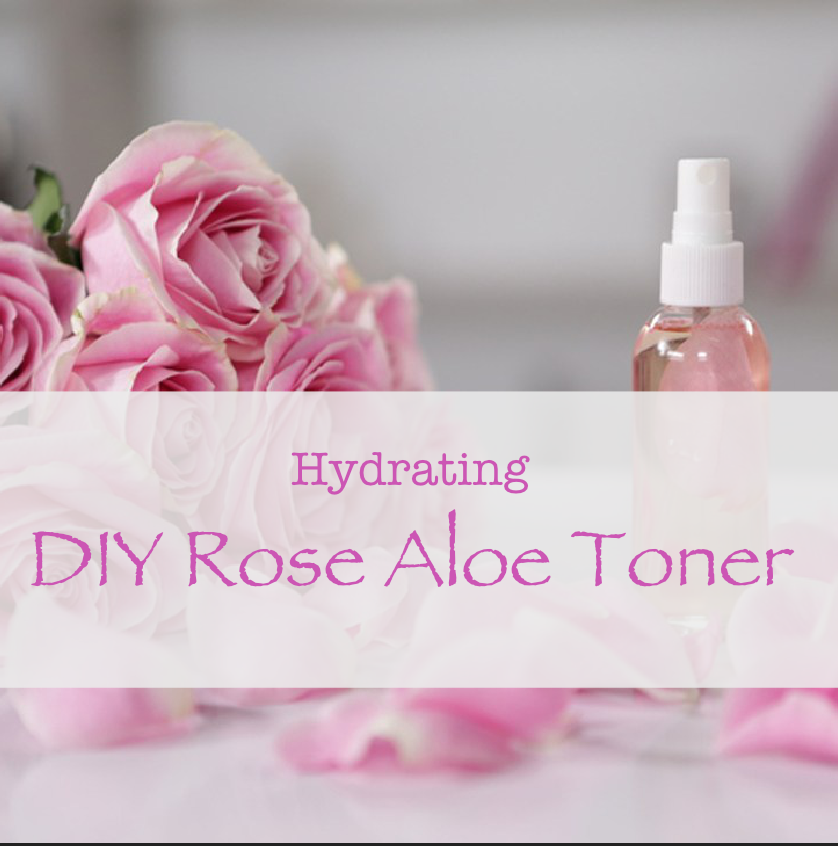 Ingredients
3.5 fl ounces mineral water (I use bottled water)
1 tbsp dried rose petals or buds
1tsp vegetable glycerin (you can find this at most health foods stores too)
1 tsp aloe vera juice (health food store)
Instructions
Make the rose infusion by placing dried roses in a glass jug. Cover with the mineral water, which you have bought to boiling. Leave to steep for at least 1 hour (or overnight), then strain.
Add the glycerin and aloe juice to the infusion. Pour into a sterilized (sterilize by floating in just -boiled water) glass bottle. I recommend using a bottle with an atomizer sprayer.
To Use
Simply saturate a cotton pad with your toner and wipe over face after cleansing. Or use as a refreshing spritzer.
Storage
I recommend storing in the fridge.