Whenever I go to Italy, I love to enjoy a simple Black Kale and White Bean soup, which is the ultimate comfort "peasant" food. Who said that healthy food is way more expensive? Utter nonsense when it comes to comforting hearty soups like this. Although it's called "black" kale, it's actually just Lacinto or "Dino" kale, which is the most common kind you'll find.
What I love about this soup: The kale gives you all the disease-fighting compounds of a cruciferous veggie. The beans fill you with healthy plant-based protein, and the onion and garlic are great immune boosters.
I recommend serving yourself a huge bowl of this nectar with either some warm brown rice on the side, or a crusty sourdough bread.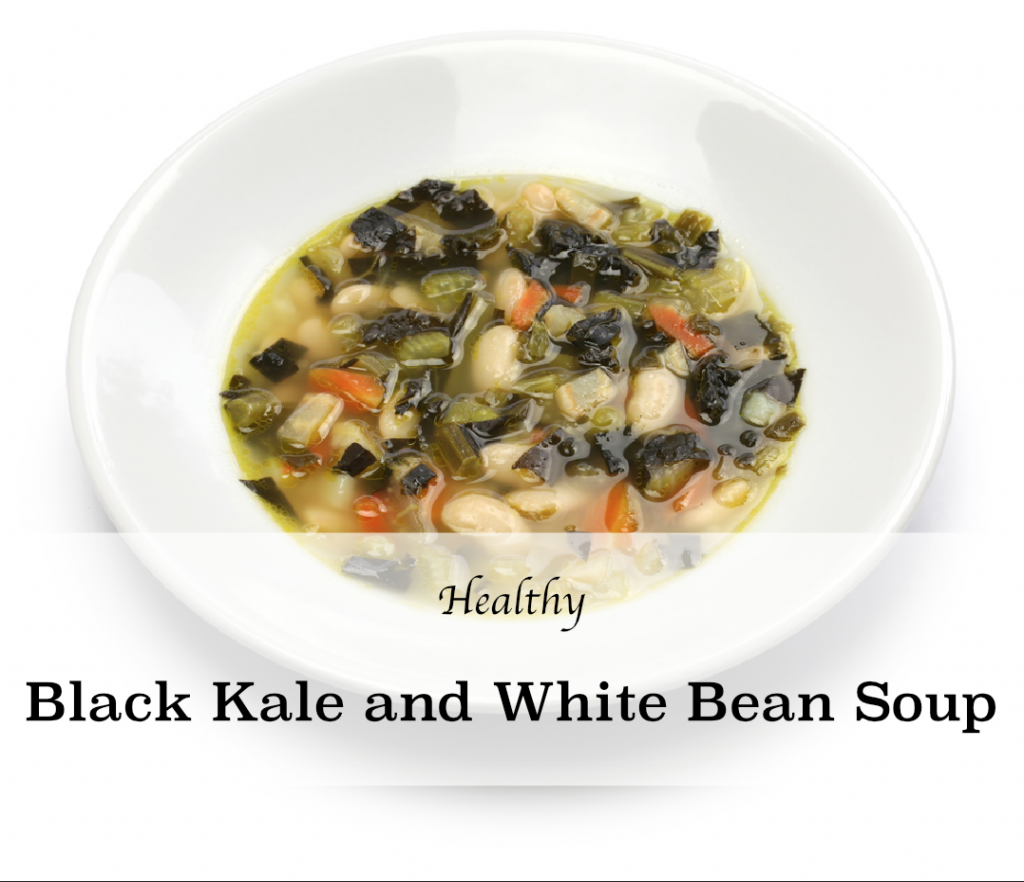 Ingredients
1 tbsp avocado or grape seed oil
1 medium yellow onion, minced
1 stick celery, minced
1 large carrot, finely chopped
3 cloves garlic, minced
1 tsp fresh rosemary, minced
1 tsp fresh oregano, minced
1 box organic veggie broth
1 can white beans (I like Eden Navy Beans)
2 bunches Dino Kale, stems and stalks removed
1 tbsp Nutritional Yeast
Tub of vegan pesto (optional) I like this brand, but often make my own:)
Sea salt and cracked pepper
Instructions
Heat the oil in a large saucepan on a medium heat
Add the onion, celery, and carrot and stir. Fry gently until translucent.
Stir in the garlic and herbs, and fry gently for another minute.
Add the broth and the beans.
Turn down heat to low, cover the pan and simmer for 8 minutes.
Add the Kale, cover pan, and turn off the heat. Leave for 5 minutes
Season to taste
Spoon into large bowls and sprinkle with Nutritional Yeast or a spoon of pesto.