This is my off-the-charts anti-inflammatory power-food smoothie. The greens, flax seeds and turmeric will block inflammation. The nuts will give you that protein boost, and the greens … You'll be dancing across the rooftops with energy. I've added dates to give you a spoonful of "sugar" to help the medicine go down. You might wanna go without, or add a few drops of stevia liquid if you want to stay away from extra sugar.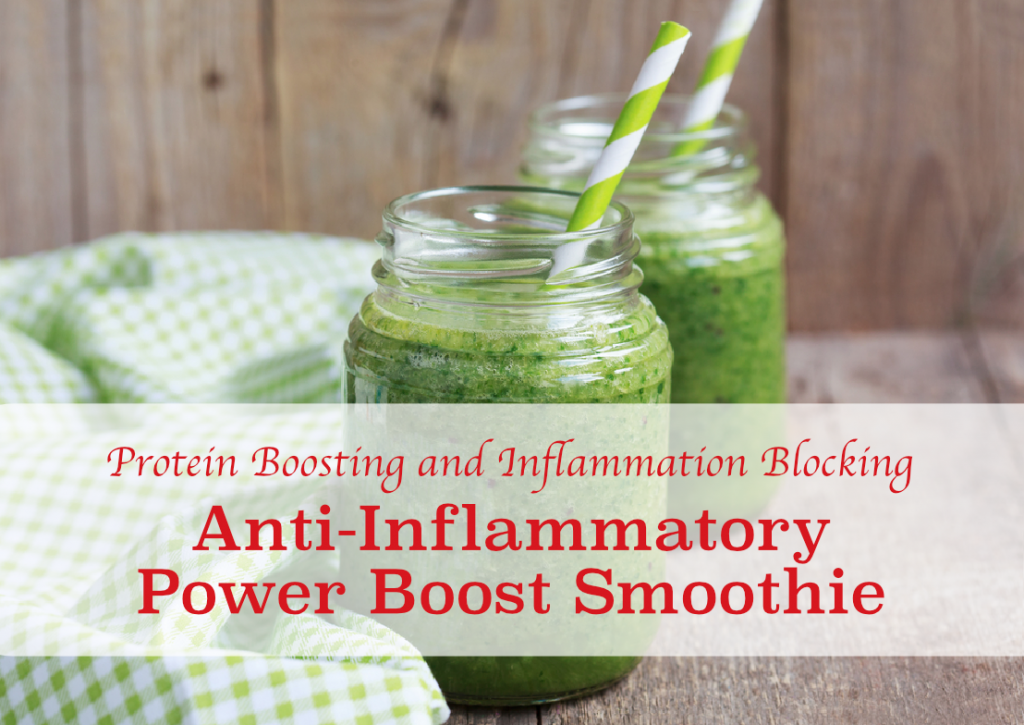 Ingredients
Approx 1 bag of power greens (baby kale and spinach)
2 tbsp flax seeds (whole)
1 frozen, ripe banana
1 cup frozen mango
Handful raw almonds or 2 tbsp almond butter
1/4 tsp turmeric powder
Tiny pinch of black pepper
3 dates pitted (optional)
1 kiwi peeled (optional)
Instructions
Pack your blender with greens – up to 3/4 full (pressing them down!!). Top up with the remaining greens, and fill with water or coconut water up to the top of the greens. Blend until every grain of green disappears.
How much? A Vitamix jar is 64 ounces. I want you to try to down 32 ounces a day. You don't need to do it all at once. Drink a glass for breakfast, and then one mid-morning, and another at lunch. This way, one blender full will last you for 2 days.