Looking for a new, grab-and-go breakfast idea? I love this delicious, DIY Healthy Protein Bar. It's perfect for breakfast, or as an any-time snack that you can eat on the go. The ingredients in this bar is designed to give you optimum, balanced nutrition – Protein, fiber, carbohydrates all in harmony to bring you a delicious breakfast option! It's a great option for kids and teens too!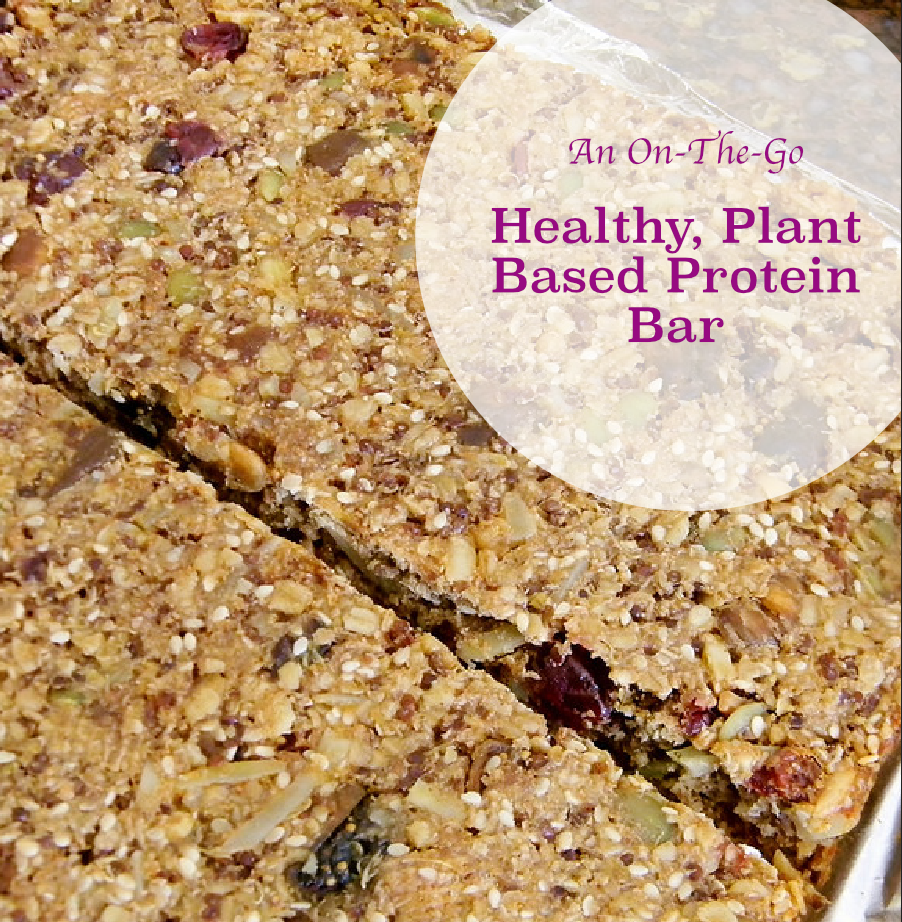 INGREDIENTS
– 2 cups of rolled oats
– 1 cup raw almonds
– 1/2 cup protein powder
– 1 cup sunflower seeds
– 1/2 cup unsweetened shredded coconut
– 1/2 cup of raw virgin coconut oil
– 5 tbsp Lundberg's Brown rice syrup or yacon syrup*
– 3 tbsp chia seeds
*Lundberg is the best bet for brown rice products that are lower in arsenic. Yacon syrup is not so sweet, but is suitable for diabetics, is a pre-biotic, and might have metabolism-boosting effects:) The downside is that pure yacon syrup is expensive.
DIRECTIONS
Preheat oven for 350 degrees F
Put oats, raw almonds, sunflower seeds, protein powder, chia seeds and coconut in a bowl.
Add coconut oil and rice syrup, and coat well
Place mixture in a greased baking pan and press well
Bake for 25 minutes!