Every autumn, I make this delicious chili for my friends and family. This is a real crowd-pleaser, perfect for big groups or cozy nights in. With a totally robust flavor, hearty consistency and yummy toppings, this healthy alternative could please the biggest meat eaters!

So, here are the ingredients, but I want to say this first: Chili is great because you can CUSTOMIZE it. Have other flavors you want to add in? DO IT. Don't have chipotle on hand? Skip it, use chili powder instead. The base of the recipe is the easiest part, so go nuts!!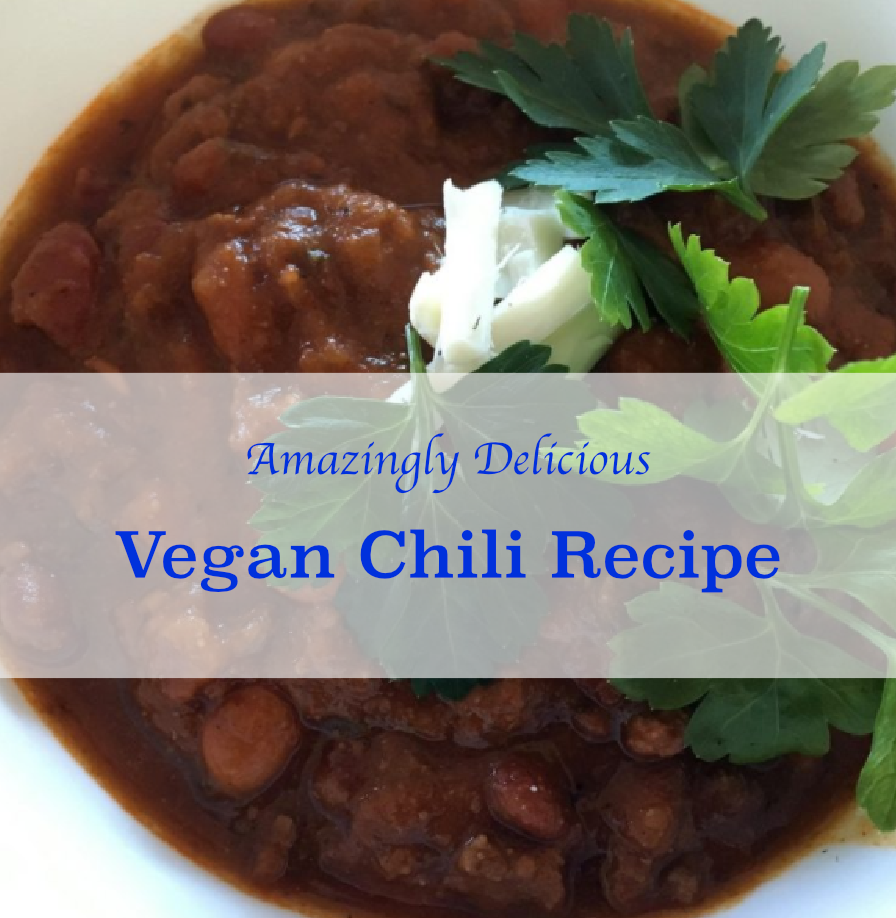 INGREDIENTS:
– 1 red onion
– 3 cloves of garlic
– 1 tbsp of veggie broth
– 1 can each of kidney, pinto, and great northern beans (but you can use ANY combination of beans, in fact, the more the merrier)
– 2 cans of diced tomatoes
– A blend of paprika, cumin, chipotle, cinnamon, turmeric
– 1/2 cup veggie broth
– About three cups vegetables (I used a broccoli slaw with cabbage, carrot and other goodies)
– Daiya cheese or other vegan cheese for a topping
DIRECTIONS
– Saute red onion and garlic in 1 tbsp veggie broth (about 3 minutes)
– Add in beans and tomatoes, and give it t a good stir
– Work in your seasonings
– Add 1/2 cup veggie broth + vegetables, give it a good stir
– Move to slow cooker, and cook on low for 6-8hrs
– Top with vegan cheese and enjoy!!
Here's a link to the slow cooker that I love! http://goo.gl/gcNauh