I'm utterly in love with the smell of fresh mint. I like to add it to as much as I can on a culinary level, but I also chop it/blend it/mince it for my DIY recipes. If there's one herb that's easy to grow, it's mint. Even if you live in an apartment, you can have a planter on a sunny window sill.
Here are my three favorite recent uses (literally in the last week!)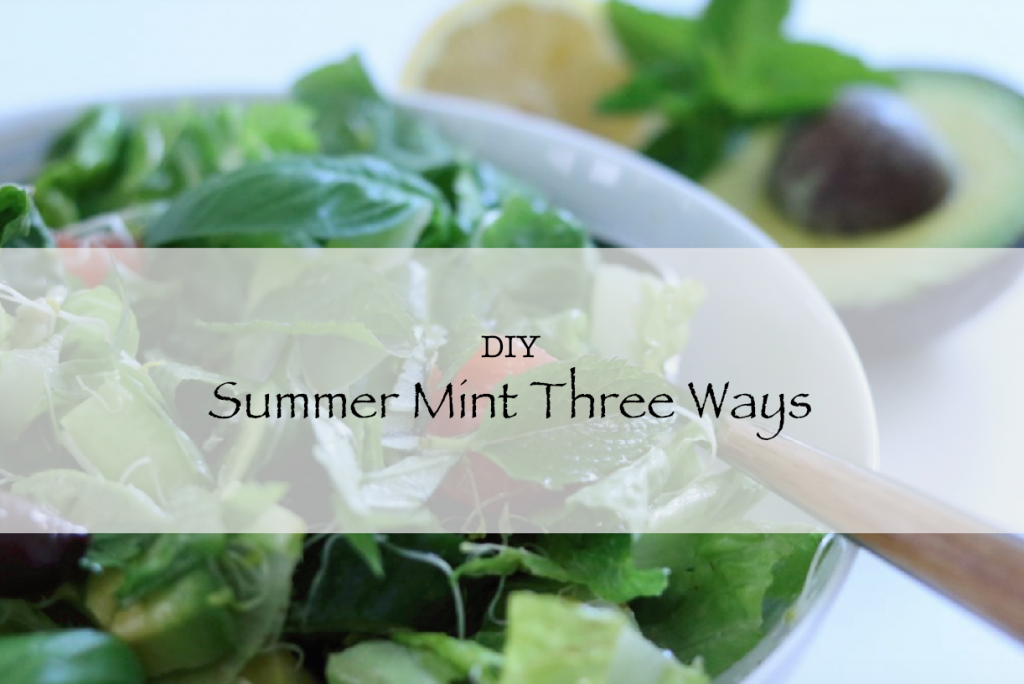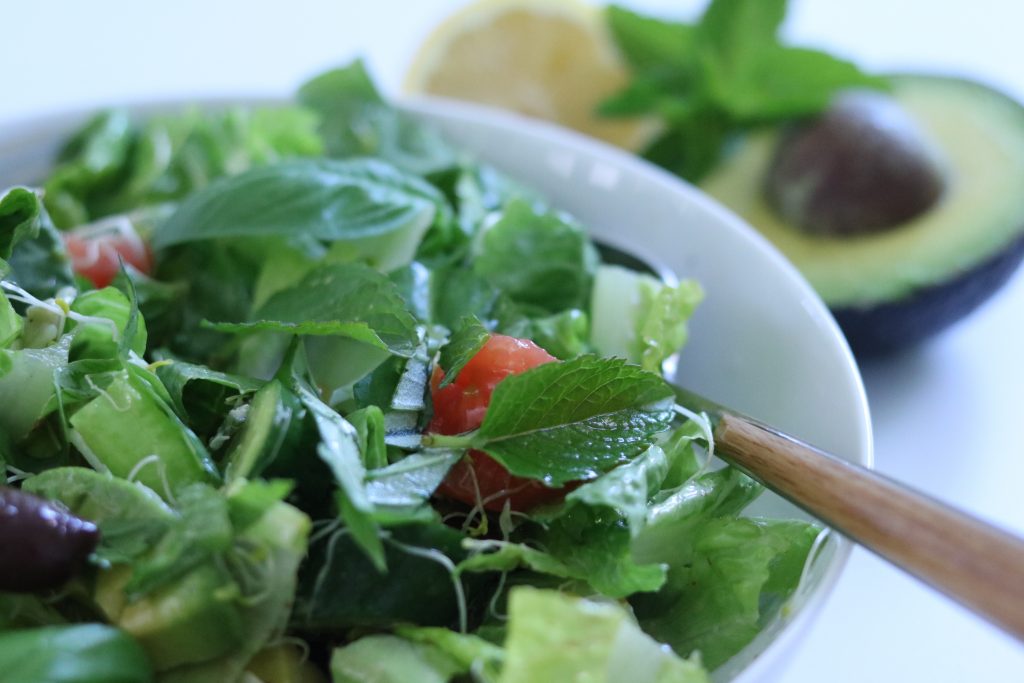 1 Minty Green Salad – Add a handful of chopped mint leaves into any salad and it will elevate it to a totally new and surprisingly delicious level. Mint pair beautifully with chunks of watermelon, feta cheese, olives, and even strawberries, so I recommend adding some of these to your green salad.
---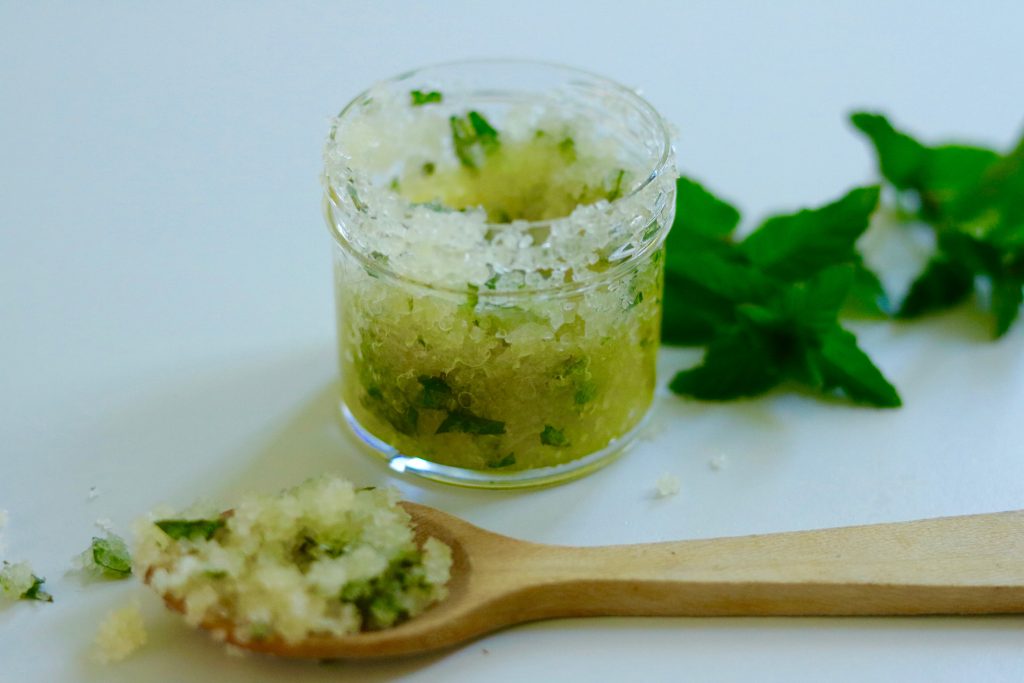 2 Minty Foot Scrub – When it's so hot and sweaty outside, fresh mint work wonders for hot and tired feet.
Simply mix 1/2 cup sea salt, with 1 tbsp chopped mint leaves, 1/4 cup olive oil, and 6 drops of peppermint essential oil. Either take a jar to the nail salon with you, or indulge in an at-home pedi.
---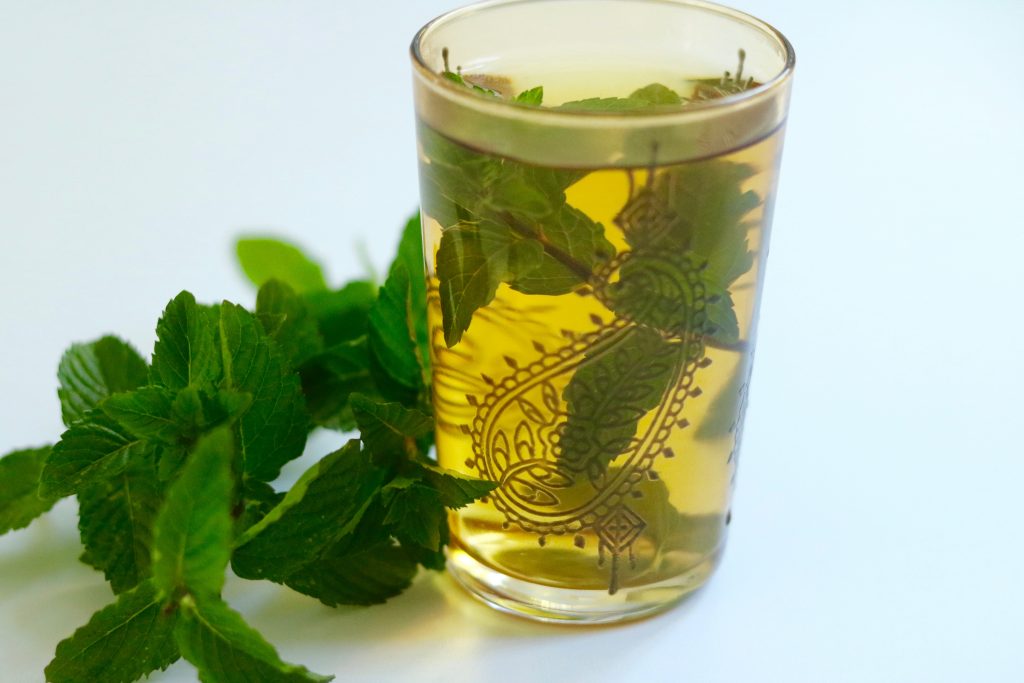 3 Fresh Mint Tea – Using fresh mint leaves to make a pot of tea is so totally more delicious than a mint tea bag. There's really no comparison. I like to serve it Moroccan-style in little tea glasses with a hint of raw honey. It's the perfect digestive, especially after a heavy meal.