A good sauce/dressing is a permanent fixture in my fridge because I use it on my delicious veggie dinner bowls, and on salads. You can elevate any veggie to the next level by creating a yummy, creamy sauce. I love my Spicy Garlic Tahini sauce because it imparts such a rich, complex, and zing-y flavor to my dinner bowl. Plus you can spice it up as much or as little as you want.
I love to use tahini, which is a paste made from ground sesame seeds. It gives your sauce a lovely nutty taste, and smooth texture. It also serves as a great base for whichever way you want to go with your sauce: Asian, Indian, or Mediterranean.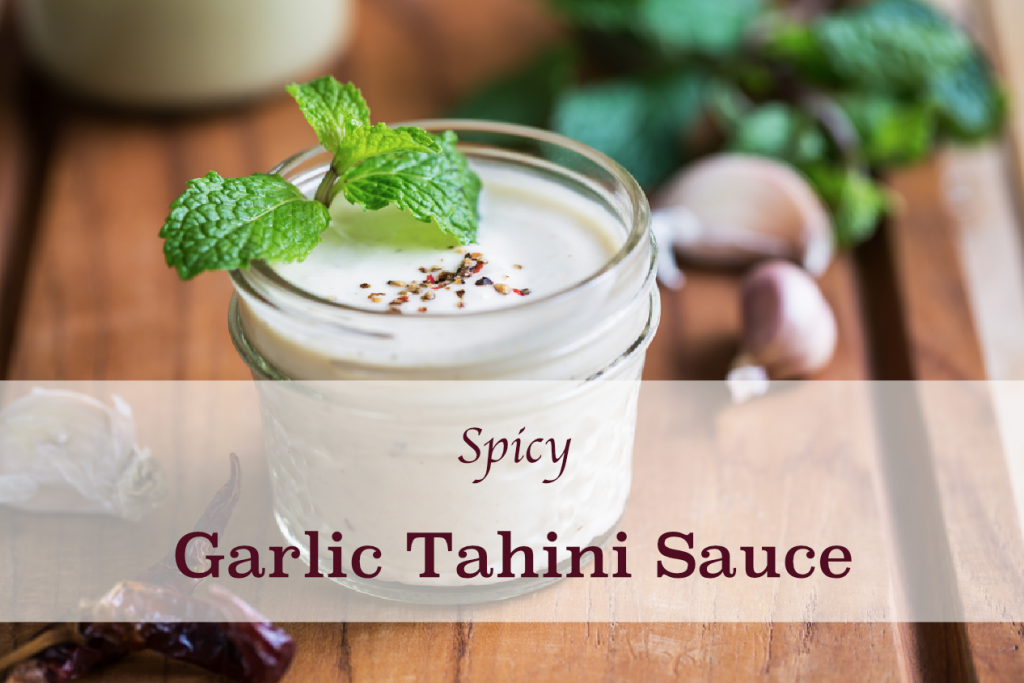 Ingredients
1/4 cup tahini
1/4 cup apple cider vinegar
Juice of half a lemon
1 tsp raw honey (or 1/2 tsp of Erythritol)
1 clove garlic, minced
1 shallot, minced
1 tbsp Miso paste (optional but adds a lot of great umami!)
Ground pepper and sea salt to taste
1/4 tsp red pepper chili flakes (optional but highly recommended for some kick!)
Options: 1 tsp curry powder, 1/2 tsp ground turmeric, 1 tbsp fresh mint/parsley, basil or cilantro, 3 sun dried tomatoes.
Approx 1/4 cup of icy water
Instructions
Toss all the ingredients in a high speed blender, and blend until smooth
Tip: If the dressing is too thick, you can add a little more water until you reach the desired consistency.
Store
You can store this dressing for up to one week, in an airtight container, in the fridge.