I don't know about you, but I only have about 5 minutes after my morning shower, to do my skincare & makeup routine and run out of the house. I've got it down to a fine science now. Although I revolve products (because I'm often trying out new ones), the basic steps are the same. Here's how it goes for a fresh, summery skin:
1 Minute: Double-cleanse: I always double-cleanse morning and night because just using one basic cleanser isn't enough to remove grime and dead skin cells. I found this out when I started using the Clarisonic Mia – even when I thought I'd thoroughly cleansed, that revolving brush only came up clean after at least 2 full-on cleanses. I absolutely adore Sunshine Botanicals PhytoBasix Dermal Detox PreCleanse followed by their Phyto Active Brightening Cleansing bar. I turn on my Clarisonic brush and let it whizz against the bar, picking up the soap and then quickly cleanse my face. This double-cleanse takes just 1 minute.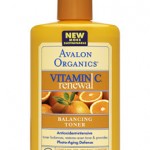 1 Minute Tone: I like to use a quick cleanser on an organic cotton pad to not only make sure that every bit of cleanser is gone, but also to hydrate my skin with botanical ingredients. I like Avalon Organics Vitamin C Renewal Toner.
1 Minute Moisturize: I love to use a sunscreen/moisturizer/skin tint in the morning to save time. I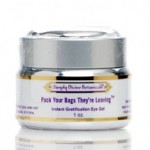 love Juice Beauty's SPF 30 Mineral tinted moisturizer. I also like to add a little eye cream into the mix before I moisturize, and LOVE Simply Divine Botanicals "Pack Your Bags They're Leaving".
1 Minute Eyes: I always use an eyelash curler to open my eyes before applying mascara. I love Tarte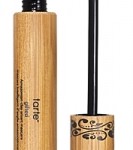 cosmetics Amazonian Clay Smart Mascara.
30 Second Glow: In the Summer months I love to create a sunny glow with 2 products: Tarte Cosmetics Maracuja blush and glo brightening luminizer and cheek tint (this is so awesome to give your cheeks a pretty, dewy luminosity), and Lavera' s Mineral Sunglow Bronzer.
30 Second Lips: To complete my summery glow, I add a little 100% Pure Fruit Pigmented Gloss and I'm good to go.