I'm pretty obsessed with Christopher Drummond's mineral makeup. He's a fantastic makeup artist who has created a full line of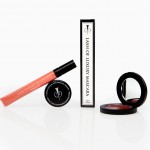 smooooooth, velvety mineral foundations, primer, and now an entire line. I caught up with him to ask him a few questions.
BTW – his new Beauty Essentials makeup kit is in my Open Sky store today at the super-duper "must-have" price for 24 hours only!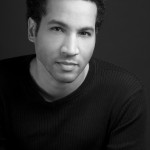 1. What made you get into make up in the first place?

I was a model, and had bad skin due to the horrible makeup they were putting on my skin, not to mention the makeup artists never seemed to match my skin tone properly.  So, on a search for healthier makeup that was the correct color, I got hired at a cosmetic counter at Saks.  It was totally unplanned.
2. Why did you decide to create your own line?
As a pro makeup artist, there wasn't a makeup line that was aligned with my philosophy: high quality makeup that was good for the skin, that was also long lasting and 100% cruelty free and eco friendly.  So, I decided to create it myself, since it didn't exist.  I then got my two business partners, and we found that there was a real need for women to have eco-friendly non toxic makeup that was luxurious and beautiful quality.
3. In the celebrity makeup world, it's unusual to find an artist who wants to use non-toxic materials – what led you to mineral makeup?
I used to work for the biggest mineral makeup company in the world, Bare Escentuals. I loved the idea of the product, but found that it was not perfect.  Traditional mineral makeup uses Titanium dioxide and Bismuth Oxychloride, two ingredients that can be very drying and cause irritation.  When I started doing research on mineral makeup, I found that they were all created of the same ingredients.  There was no variance.  I wondered, "what would happen if I adjusted the ingredients in mineral makeup to make it much more skin friendly, and truly wearable for all skin types?"  Again, I was looking for the "perfect" makeup, and that's how we came up with Veludo Velvet Foundaion and the phrase, 'Beyond Mineral Makeup' because our products are so much more than just traditional minerals.  They are very unique and different.
4. Some people feel that powder mineral makeup can leave the skin looking dry and cakey – what do you say to them?  We absolutely agree.  This is why we totally reformulated traditional mineral makeup to be hydrating and non irritating to the skin.  Our products actually bind moisture to the skin, so even though it's a powder, it is very creamy and non-drying.  We also added essential oils to the powder to help balance the skin.
 
5. Can you really get as good coverage with your makeup, as one would with an HD liquid foundation? Would you use it for your clients on camera?
  I originally developed it for on-camera clients.  So, it's absolutely perfect for TV, Film and fashion shows.  It's all about how you apply the products.  If you use the concealer first, follow it with the Veludo Velvet Foundation, then follow up with the Finale Finishing Powder, you'll get flawless looking skin, even with HD cameras.
6. What about nano particles – talk to us about the safety of your makeup.
Ours is literally the safest makeup on the market, in my opinion.  Not only because of the selective natural and healthy ingredients we source, but because we don't use "new" technology such as nano-particles.  We don't need to.  Our powders are so creamy, they melt into your skin.
7. Now the fun – give us your top tips on priming, applying foundation/blush, and then finishing off the look.
1.. I absolutely love our SkinPrep primer.  It is the best primer on the market.  It is all natural, organic and vegan.  Plus it has no Dimethicone, so it isn't heavy and thick, not to mention it is all natural, organic and vegan approved.  It's amazing.   It preps your skin for makeup and is so light and beautiful.  It literally absorbs in the skin instantly.  Plus it has Organic algae, which helps to firm and tighten the skin, and also shrinks the appearance of pores and fine lines.
2.  Apply concealer only where needed with a CDB Vegan approved brush.  But don't "brush" the product on, or it will streak.  Instead dab it on, to give it a natural look.  A little goes a long way with our top selling Duo Phase concealer.  If you want a tinted moisturizer, add it to your favorite cream.
3.  For  our Veludo Velvet Foundation, lightly dust it all over the face, including under the eyes.  Powder sets cream, so especially use it where you have used concealer.
The product is build able, so be sure to use it in layers.
4.  Top the look off with Saude Pele Radiance Booster.  This is an amazing golden highlighting powder that gives you that "JLO Glow".  It is for all skin colors, and is amazing on the cheekbones, on the eyes, or anywhere your skin needs a "pick me up"