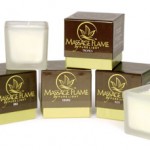 While love is still in the air, you might want to check out the WORLD'S FINEST Body Massage Candle from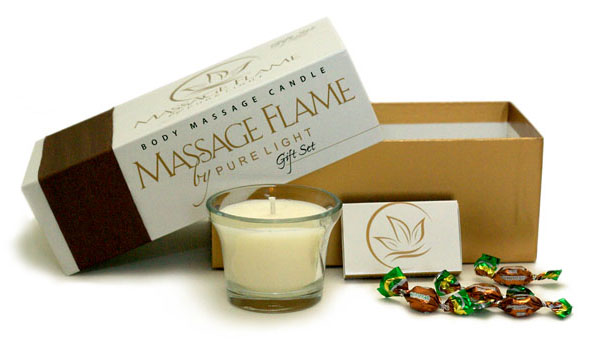 Massage Flame. Shannon Dixon founded her wonderful candle company in 2008, as she wanted to create a non-toxic candle with a fine, natural fragrance. Since most store-bought candles contain synthetic fragrance, which carry all kinds of health risks, it's important to look for a candle that is not only made from a non-toxic wax, but also one that is only scented with pure essential oils.
I love that Shannon's Pure Light Candles are one of the world's first coconut wax candles. They are infused with 18 exquisite pure fragrances, divided into 4 aromatherapy categories: Alluring, Calming, Balancing, and uplifting.
The Massage Flame Gift Set would make for the most perfect romantic gift ever! If you have a bachelorette party coming up, a Wedding shower, or you just want to gift your sweetheart, this adorable kit, which comes with a packet of tiny mints and some matches, might be the way to go.