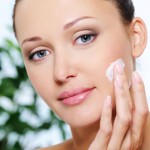 Here are some great green deals & steals at the drugstore. Green skin and hair care can typically be way more expensive. We're not being ripped off though, it's just that you get what you pay for. If you're buying skin care containing high quality ingredients, made in small batches to ensure it's freshness, you are obviously going to pay more than you would for the mass-produced/preservative laden line. That being said, it's always exciting to find new and very reasonably-priced green products in the drugstore.
I took myself off for my monthly hunt to a Walgreens and a CVS and was pretty happy with what I found. Keep in mind, that I always refer to different shades of green. If you are after something that is utterly pure, without color, perfume and 100% organic, you're what I call a "deep green" girl, and the drugstore may not be the right place for you. If, however, you're more of a light/bright green girl, then check out what I found: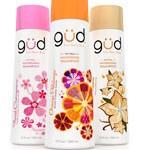 g u d by Bert's Bees (pronounced, "Good), is a really great find. Whether you're looking for hair care or body care, gud has it all at a very reasonable price. Seven bucks for an 8-ounce tube of Vanilla Flame Body Lotion that smells of candy – yummy! The shampoo and conditioner are also seven bucks apiece, and smell so amazing that my daughter wanted to wash her hair immediately. No parabens, phthalates or petrochemicals in any of their products, and you've find them at Walgreen's.
Shea Moisture: Okay this line is available at Target and Walgreen's. Again very reasonably-priced, and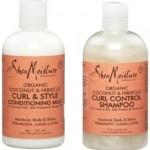 contains none of the nasties like parabens, phthalates, synthetic fragrance, mineral oil, or sulphates. I love the Organic Coconut & Hibiscus Curl and Shine Shampoo, which is really moisturizing for dry hair. I also love the baby products.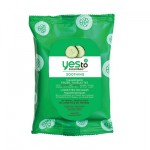 Yes To Carrots, Soothing Skin Towelettes: If you prefer to cleanse off your makeup with towelettes, I really love the Soothing Skin Cucumber wipes from Yes To Carrots. They are available at most large drugstore chains, and I got a bundle of two packs for $7.99 – very nice!
Avalon Organics Biotin B-Complex Thickening Shampoo: This is a fantastic shampoo (there's a companion conditioner too,) for under ten bucks. My husband says it's really helped his hair, which is unusual for him to comment on any beauty product that I put out for him (yes – he's my guinea pig too!) It's sold in select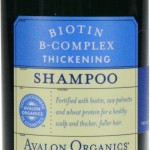 drugstores and easily available online too.
Eco Tools Beautiful Kabuki Brush Set (Limited Edition):I adore this pretty set of Kabuki brushes, each one designed for a specific task: Conceal, bronze, buff,  and contour .
Out Of Africa Shea Soap: I was delighted to find this lovely, creamy bar of soap in Walgreen's. Five cents of each bar of soap sold will go to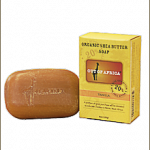 help educate children in West Africa and support PBS educational programs. It's a great product that does some real good.