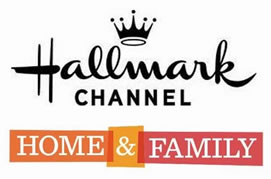 Set your DVRs to record Hallmark's "Home and Family" daily show airing at 10a/9c.
I am a "Family Member" and appear 2-3 times a week with my How To's, recipes, tips and more.
Be sure to "like" the GORGEOUSLY GREEN Facebook Page for weekly updates on which segments I have coming up.
Check out a few of my recent appearances below!!
And more appearances!!
And still more appearances!!
[tubepress mode="playlist" playlistValue="PLJvm2Uj3aJLJovAyP3josBbUlAdnZd-o5″]