Do-It-Yourself skincare can be so rewarding – I love making masks and tonics and cleansers and serums for my face and body. Not only is it an incredible money saver, but DIY skincare lets you customize your routine specifically for YOUR skin – What could be better!
If you're NEW to the DIY skincare game, you may be wondering where to start. That's why I've put together this checklist of essential ingredients every DIY skincare pantry needs. Having these supplies nearby will make you ready for just about every recipe you'll find (with only minimal additions).
I fully expect you to have some of the basics already (aloe vera, baking soda, apple cider vinegar), and I've included links of where to buy the less common ingredients.
Be sure to comment below if you want me to post a recipe for a specific product, and check out my YouTube page for some fabulous guided DIYs!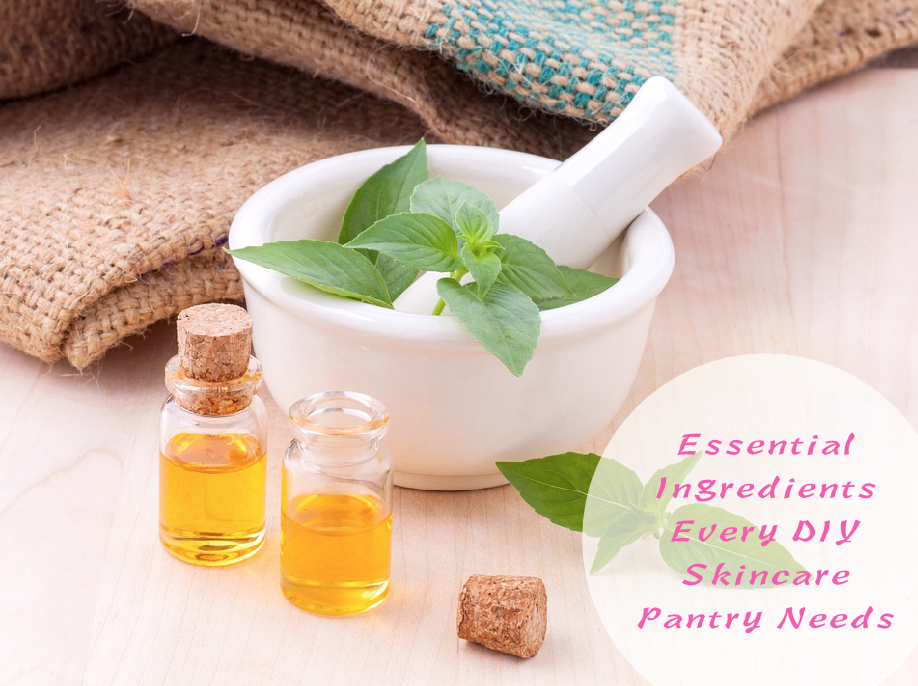 Carrier Oils
Must-Have Butters
Staple Essential Oils 
** Note: Essential oils last for up to two years. Plant oils last for up to six months stored in a dark spot.
Definite Needs
Storage
Brown glass bottles – Stocking up on these badboys is a total must. The opacity protects your ingredients, keeping them stable and from going rancid. I like the ones with a dropper for my oils and serums.
Plastic Jars – These are more for everyday use, think moisturizers, scrubs and masks.