I have a remedy for dark under eye circles, which is easy and inexpensive. It works much better than almost anything you can buy at the store.
Dark under eye circles are very often hereditary, and rarely because your tired – little known fact. They can also be the sign of an underlying health issue, so if you suddenly get dark circles, I recommend that you get yourself checked out to make sure there's no underlying health issues that need to be addressed.
My secret to fighting under-eye circles? It's not a fancy creme or a hard-to-find serum. It's actually an ingredient you have in your kitchen – PUMPKIN! All you need it just two or three simple ingredients to make this DIY remedy recipe for dark circles under your eyes.
Why Pumpkin? Dark under eye circles are often associated with a deficiency in Vitamin K. Pumpkin is very high in this particular vitamin, so it's effective to use it both topically and internally (eat loads of pumpkin!!).
I recommend using this remedy as soon as you make it because it's as good as its fresh. You could also take it to the next level and make your own pumpkin puree by chopping and steaming fresh pumpkin, but that's not for all of us!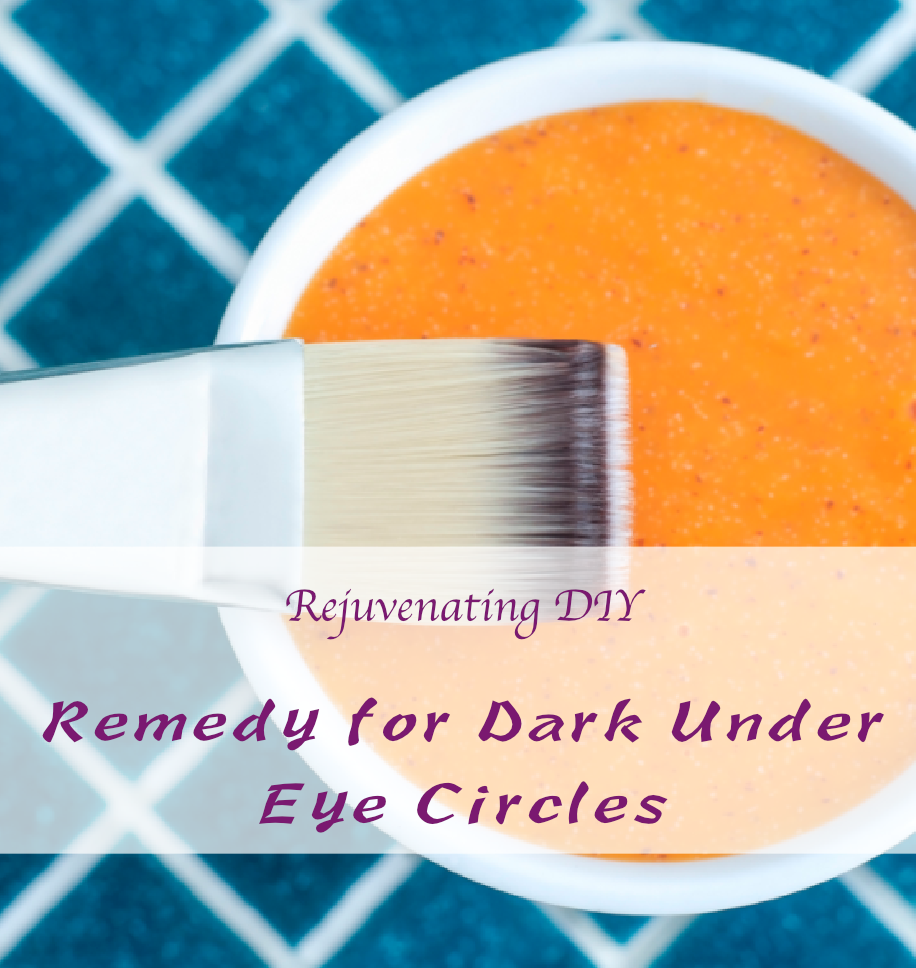 Ingredients
Instructions:
Mix all the ingredients in a small bowl.
Cut cotton pads in half, and saturate in the mixture
Place a pad under each eye, and go lie down and relax for about twenty minutes.
Saturate a few cotton pads in warm water to carefully remove.
Apply a nutrient-rich under eye cream.
Tip: You can use a cosmetic brush to apply the remedy to your entire face when you have time. The pumpkin contains fruit acids, which will help to brighten your skin.