I love to make my own perfume using pure essential oils, and it's so much easier to create a DIY perfume than you could ever imagine!
I recommend getting your essential oils from a reputable source, as in Mountain Rose Herbs. This way you can assure yourself that they are the real deal, and not adulterated. Mountain Rose Herbs is ethical and sustainable in their practices. They also offer a huge inventory of organic oils.
Making your own perfume is about experimenting and playing with the oils. You need to develop a "nose", which means that you will need to take some time smelling different oils to find the ones that you are attracted to. I recommend maybe going to a health food store such as Whole Foods Market, and spend some time sniffing the oils. You can then start compiling a list of the ones that you are drawn to/make you feel good. Take your time because pure essential oils are expensive, and you will need to love the ones you choose. Keep in mind that you will only be using a few drops of whichever oil you choose, and that oil can be used for multiple DIY's – plus it lasts for at least 2 years (if from a good source like Mountain Rose Herbs). I have a chest (old tea chest), where I keep over 100 oils! Each time I open it, the smell is insane – it makes me so happy:) I recommend starting your own collection in a box – it's a wonderful investment.
Also keep in mind that each oil has a therapeutic benefit. Oils such as geranium are uplifting and wonderful for those prone to depression. Clary Sage is wonderful for balancing hormones, and lavender is for stress relief.
I use Jojoba Oil to make my perfume (ho- ho-bah), because it acts as a good fixative – meaning it will hold the scent for a long time.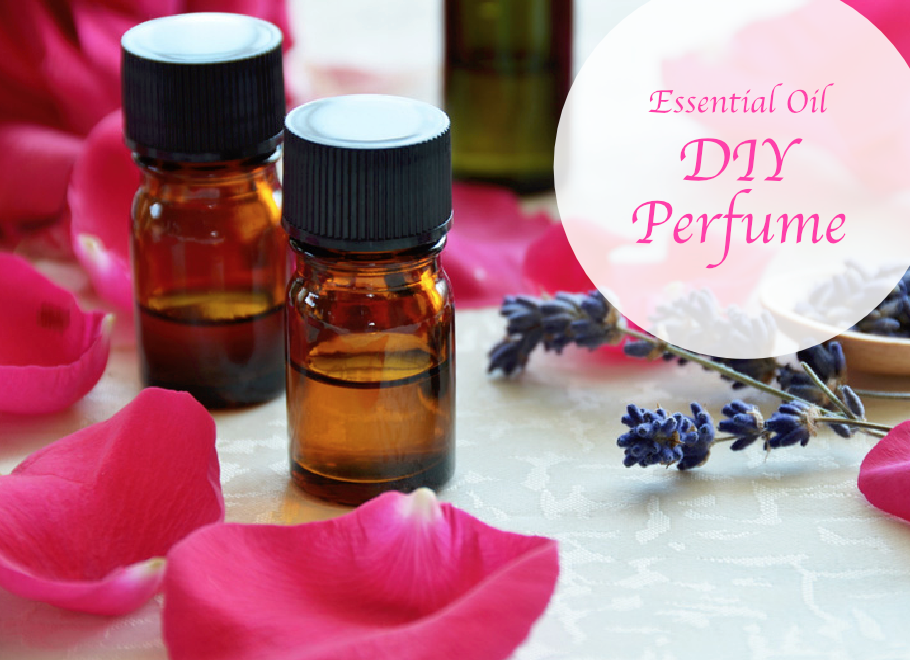 Ingredients
2 tbsp of jojoba oil
12 drops of each essential oil that you choose – you will be choosing one oil from each of the groups below.
Woody, Earthy & Sexy!
Base notes: Bergamot, Basil, Lemon, Clary Sage
Middle Notes:Cypress, Lavender, Geranium, Marjoram
Top Notes: Patchouli, Neroli, Frankincense,  Ylang Ylang, Jasmine
Sophie's favorite blend: (floral, and great for balancing hormones)

Clary Sage, Geranium, Jasmine
Debbie Mattenopoulos's favorite blend: (fresh, exotic and uplifting)

Bergamot, Lavender, Ylang Ylang
Instructions
Simply mix the oils together and pour into a roll-on bottle. I love
these ones that I found on Amazon
because they come with a tiny funnel, which makes pouring way easier. Plus they are very well-priced.
Essential Oils to not to use during pregnancy:
– Arnica (homeopathic is fine) – Basil – Birch (sweet) – Bitter almond – Boldo leaf – Broom – Buchu – Calamus – Camphor (brown or yellow) – Cassia – Cedarwood/thuja – Chervil – Cinnamon – Clary sage – Clove (bud, leaf or stem) – Coriander – Costus – Deertongue – Elecampane – Fennel – Horseradish – Hyssop – Jaborandi leaf – Juniper berry – Melilotus – Mugwort – Mustard – Nutmeg – Origanum – Parsley (large doses) – Pennyroyal – Pine (dwarf) – Rosemary – Rue – Sassafras – Savin – Savory (summer) – Tansy – Thyme red (large doses) – Tonka – Wintergreen – Wormwood
And for our four-legged friends: