You can use the ingredients that I bet you have in your kitchen right this minute to make my Cranberry Orange Exfoliating Mask. It is so full of FRESH anti-oxidants and fruit acids, that it's honestly more potent than anything you can buy at the store.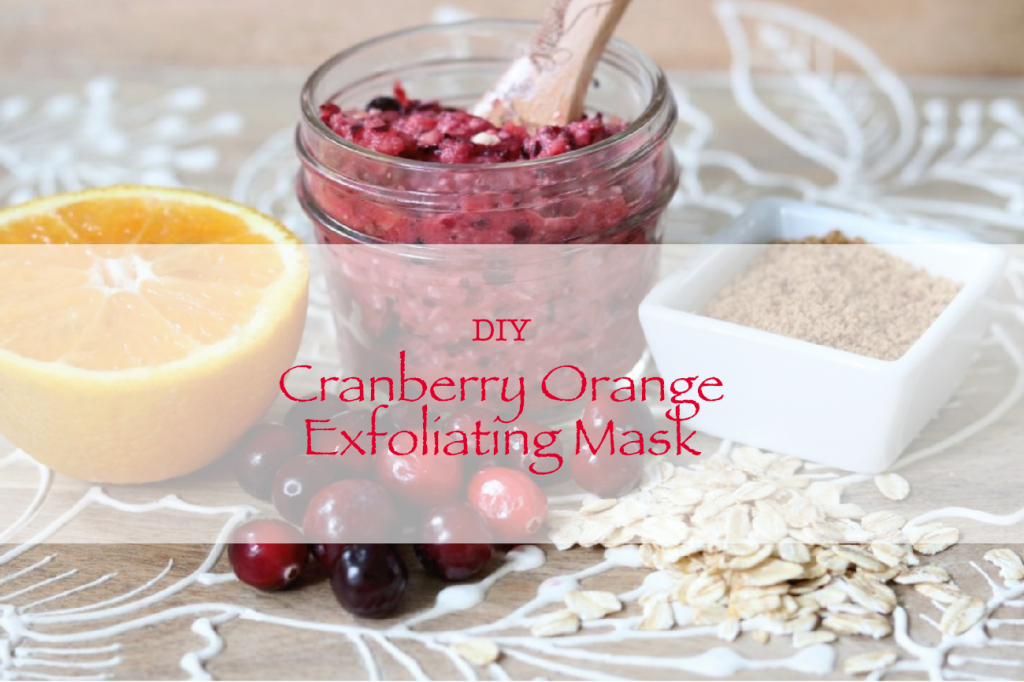 What it will do
Brighten your skin
Polish your skin
Infuse your skin with anti-oxidants
Ingredients
1 cup fresh or frozen cranberries
Juice of 1 small orange
2 tbsp old fashioned oats
1 tbsp coconut or brown sugar
Instructions
Pop all the ingredients into a blender and blend until the mixture resembles course, wet sand. It won't be as grainy as sand, and it's fine if you have some bigger particles of cranberries, and the unbroken oat flake.
Scoop the mask into a small Mason jar, and keep in fridge until ready to use. I recommend using it as soon as you can, while the ingredients are really fresh.
To Use: I recommend wearing a shower cap, and wrapping a small towel around your neck because it can get messy!
Use your fingers to dig out a large scoop of mask. Use circular motions as you massage it into your face. Massage for about one minute total. Rinse off with warm water, and use your serum/moisturizer as usual.