My favorite time to do an all-over body exfoliation is in my morning shower. I love to get out of the hot water feeling cleansed, refreshed and ready to face the day. This easy-to-make salt scrub would cost you well over thirty bucks in a high end boutique, but you can make it for a few dollars. It would also make a wonderful Mother's Day gift.
I have used pink Himalayan Salt because it contains a plethora of minerals, and helps with circulation. It is the perfect salt for a salt scrub. I have chosen to use Geranium Essential oil because it is skin-loving and uplifting. It also pairs beautifully with the grapefruit zest.
Rise & Shine Himalayan Salt Scrub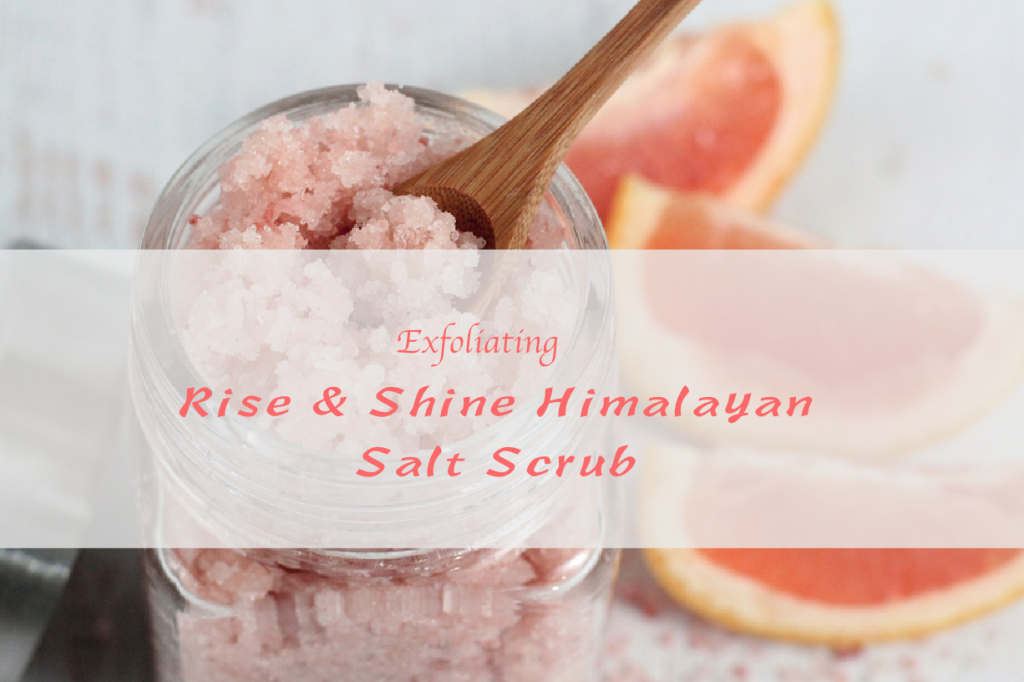 Instructions:
Pour your salt into the Mason jar. There should be at least an inch head space.
Add your essential oil and citrus zest. Use a bamboo stick or skewer to mix in well.
Slowly pour your oil into the jar.
Use the stick to carefully mix all the ingredients together. The consistency should be like wet sand, so adjust the amount of oil you are adding accordingly.
Storage & Use:
If you are not using your scrub right away, store it in the fridge. If not keep it in the bathroom and use twice weekly.
Tip: Great to use before self-tanning or spray tan.