I recently had to go on a business trip to Austin, Tx. I reached out to my favorite luxury hotel chain, and packed my bags to visit The Fairmont Hotel Austin.
I'm excited to share my review with you!
Here's why I love the Fairmont chain over and above most other luxury hotel chains: Their commitment to sustainability is serious. It goes way beyond what you'll see on the surface of things. Granted, the pull-out trash can under your sink has a nifty recycling compartment. And you'll see the usual "help us to be green" call to actions in your room. However, on company-wide scale, Fairmont Hotels are way ahead of almost every other luxury chain, in terms of sustainability. That's why The Fairmont chain is my first choice in any city I go to. And that's why I was delighted to host my first-ever Canada retreat at Fairmont Chateau Lake Louise in Banff.  And that's why I'll continue to be a big fan. Okay,  let's dive into my Fairmont, Austin Hotel Review.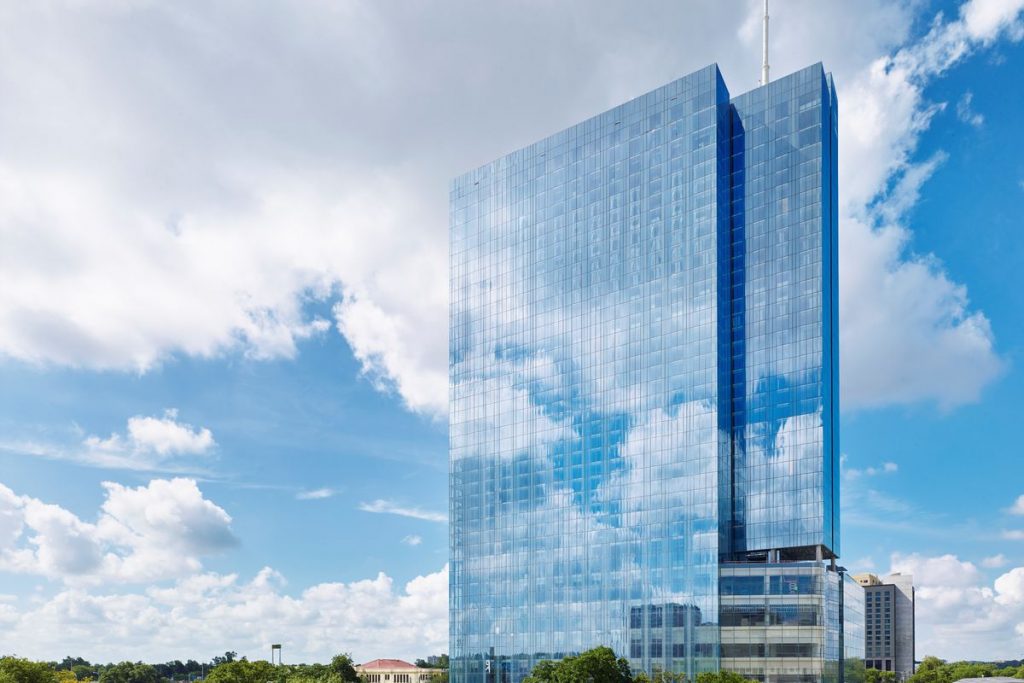 The Fairmont Hotel, Austin has a very glamorous vibe – particularly as you enter the spectacular lobby. It manages to combine a timeless elegance with a modern buzziness. You immediately feel that it's the place to be in Austin. Whether you're dining at one of the 5 outstanding restaurants, or just hanging out in the gorgeous bar listening to live jazz, you just want to be there. It's clear from the clientele I saw in the lobby that it's hotel that holds a wide appeal. I saw a couple of very glam bachelorette parties in the bar, romantic date nights at the restaurant, and families with kids checking in to enjoy the city. Having stayed in a very "corporate" hotel the night before, it was a breath of fresh air. Color, excitement and joy at every turn.
The Fairmont Hotel, Austin is the largest Fairmont property in the United States. It's also the largest hotel in Austin, Tx. But because it's a stunning 37-floor high-rise, it doesn't seem like it's that massive. Each room boasts an incredible view of the city through the floor-to-ceiling plate glass windows. My room overlooked the lush greenery of Palm Park and the Lady Bird Lake. I honestly could have spent hours sipping on my tea (Fairmont's own delicious brand), looking out over the ever-changing skyline. Over the course of 24 hours, I witnessed pelting rain, a rainbow, and a gorgeous sunrise.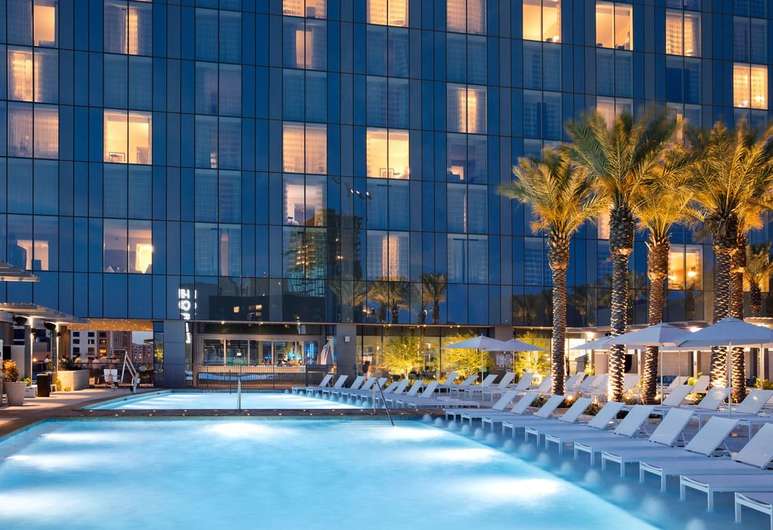 The rooms are beautifully appointed, with everything being just "right". The first night I arrived, I was exhausted, and collapsed into the Fairmont's legendary cloud-like bed. I drifted off into the deepest sleep I'd had in months. On the 36th floor, despite the rocking bar below, my room was SO quiet. The following morning, I sat staring out at the gorgeous view while enjoying an Acai bowl parfait, and crunch avocado toast. Doesn't get better for me!
I made my way to to the gym for a quick workout before getting to work. I was expecting a typical hotel gym, which is always a tad disappointing, but OMG – The Fairmont Hotel, Austin gym is truly state-of-the-art. They have the latest and best machines. Better than the ones at my local (and frighteningly expensive), gym back in Los Angeles.
When I stepped out into the the brisk air of a late January morning, I literally felt like a new woman. And that was the result of spending less than 24 hours at The Fairmont Hotel Austin. I couldn't wait to get back at the end of the day and explore further.
I was dying to try both the pool and the spa during my visit. So as soon as I got back in the evening, I pulled on my swimsuit and made my way down to the outdoor, heated pool. Remember, it's January, and pretty chilly. But the pool temperature was perfect. As I was swimming, I couldn't believe that here I was in Downtown Austin in January swimming in a aquamarine outdoor pool. But I was.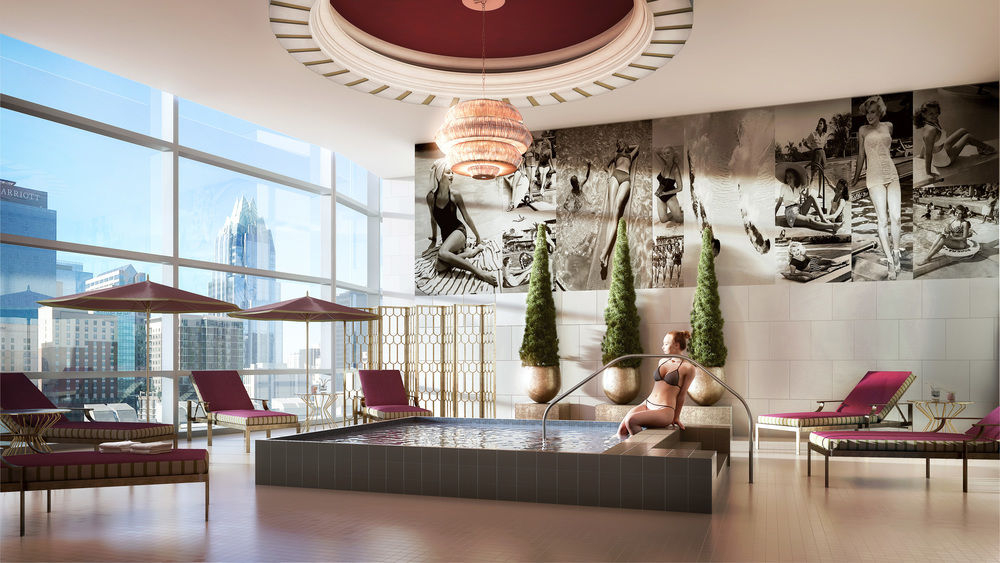 The spa was literally the cherry on top for me. It's one of the most stunning urban spas that I've ever experienced. The giant hot tub looks overlooks the city – perfect for any group of girls (shower, bachelorette, wedding etc). If I lived in Texas, this is where it would all happen for me. And, I'm literally thinking of planning my next wellness retreat in Austin because I want us all to be able to enjoy this together – glamorous wellness ladies! Are you in?
I had the TEXAS HILL COUNTRY AWAKENING treatment,  inspired by a stroll through Austin's countryside. It began with a  a soothing foot soak, followed by a full-body scrub to revitalize my skin . Then I rinsed under  a rainfall shower reminiscent of Marble Falls before receiving a full-body massage using a soothing blend of aromatic herbs from the Texas Hill Country, applied with mesquite wood in long, gliding strokes. The final meditative scalp massage
with lavender- and rosemary-infused oil left me so blissed out that I could barely stand it!
All told, I give The Fairmont Hotel Austin 5 stars and some. Oh, and one more thing: The service was exceptional. Every single employee from the guy who took my room service order to the locker room attendant. Fairmont must be doing something right with their staff because everyone who works there seems super excited and happy about their job. It's infectious.
Okay – onto planning a wellness retreat at this gorgeous destination – it's got to happen:-)