Sophie confession time: I LOVE good bedding. I mean, LOVE. Hotel sheets are the world's greatest luxury. I look at my bed as my sanctuary. And even though I try to jump out of bed in the morning, I'm dying just to snuggle back into my cozy sheets.
Finding comfortable, eco-friendly, soft sheets used to be tricky … But not any longer! Enter BambooSheetShop.com, my newest obsession. They sent me a set of sheets to try, and it was love at first touch. These sheets are SO SOFT. SO SILKY. SO LUXURIOUS. They're, quite simply, stunning.
And they wear great. Not only does my bed look ultra chic in their silver, but the sheets are durable! They'll last forever, which I LOVE.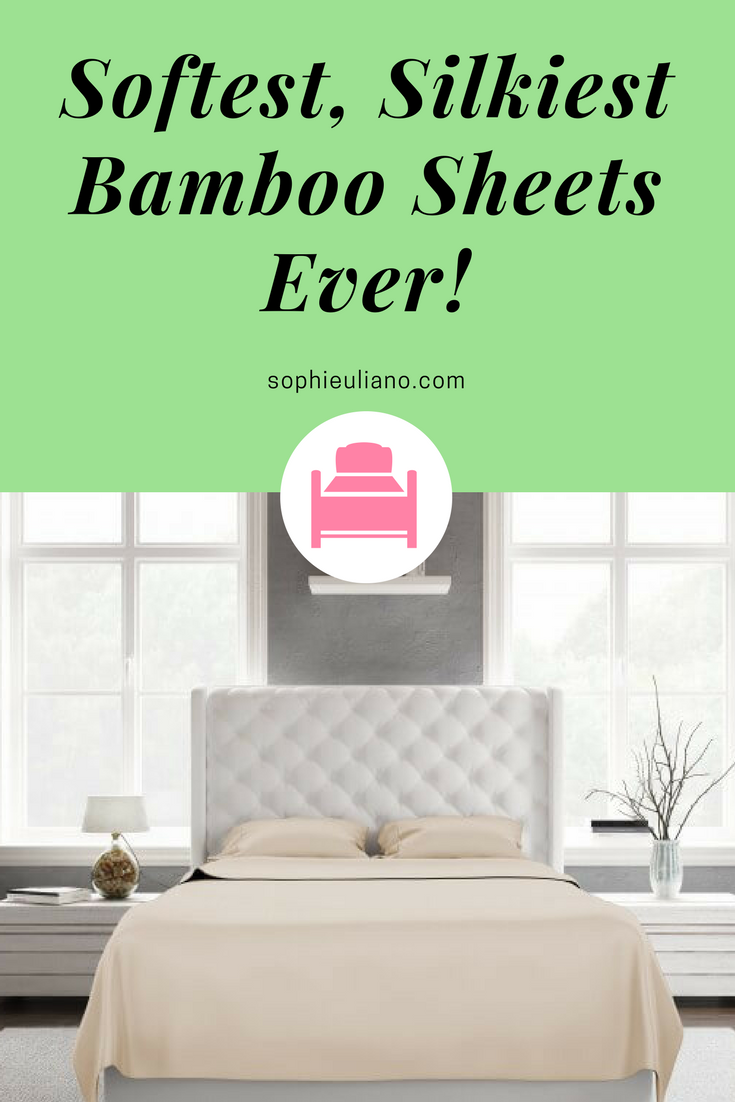 Here are BambooSheetShop's 5 Benefits of Bamboo Sheets • Bamboo bed sheets are extremely soft, durable & have a silky texture.
No chemicals are used when growing bamboo. Bamboo bedding is produced with rayon from bamboo which is eco-friendly.C
Cool in the summer and warm in the winter. Bamboo sheets help stabilize human body temperature.
Bamboo fabrics require less drying time and doesn't need fabric softeners.
Bamboo sheets are made from a renewable resource. Bamboo is fast growing and places a small strain on the environment & nature to grow.
So, here's the skinny. BambooSheetShop.com offers sheet sets, duvet covers, pillow cases, and my personal favorite: The bed-in-a-bag option. And best of all, they're machine washable, anti-bacterial, super breathable (for that perfect nighttime temperature) and best of all, made from bamboo.