Even a couple of years ago, most vegan cheeses were like nasty blocks or slices of tasteless rubber, but now that's all changed. Vegan cheese is trending with new Artisan Vegan cheeses appearing in health food stores everyday. I've even tried my hand at some vegan cheese making and will continue experimenting, but for now I wanted to share with you my 3 favorite non-dairy cheeses de jour: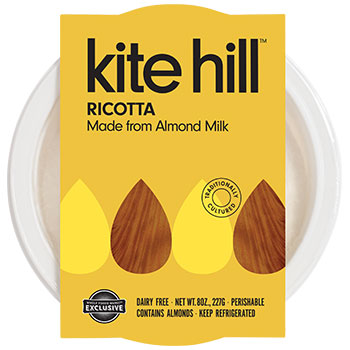 1. Kite Hill: These guys have taken vegan cheese to a whole new level. I jumped for joy when I discovered them because they have managed to create Ricotta and cream cheese that tastes better than the cow version…seriously. These cheeses are beyond healthy too – they are made with fresh nut milks using time-honored Artisan cheese-making techniques. They are now available at Whole Foods Market Nationwide – so get your plant-based Lasagna on!
1. Chao Slices: This unique cheese is bought to us by the wonderful Seattle-based vegan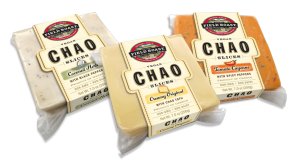 "meat" company Field Roast. Chao slices are made from fermented soy bean curd. They are really delicious and fit seamlessly into any kind of sandwich. They come in 3 flavors: Original, Tomato Cayenne, and Coconut Herb. I actually love all three of them. The Tomato Cayenne is awesome melted on top of a veggie burger.
2. Daiya: I like this non-dairy cheese company because they use pretty good ingredients (and some of the fake "cheese" companies use really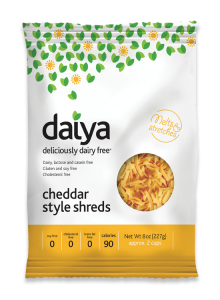 dodgy ingredients that I don't love). Taste and texture-wise I like their Shreds best – particularly the Cheddar Shreds. They are perfect for topping casseroles, pasta, or even salads.
You see guys – you can have your cheese and eat it too. Please share this with anyone you know who is trying (and perhaps finding it tough,) to stick with a plant-based diet.