If you're getting started on a plant-based diet, there are a few tips that I'd like to toss in your direction. First off, what is a whole food plant-based diet? It's a diet that is comprised almost entirely of plants. I say "almost" because some people add in a little fish and are still primarily plant-based. A whole food plant-based diet is without doubt the best way to go for preventing and even reversing disease. The science bears this out, and any expert or doctor who is a stickler for a meta analysis of all the latest evidence-based science, is in agreement that almost everyone will benefit from this lifestyle. If you are transitioning to a plant-based diet, join my Facebook "Go Wholefoods Plant-Based Group" as you'll find lots of support and inspiration from this wonderful, supportive community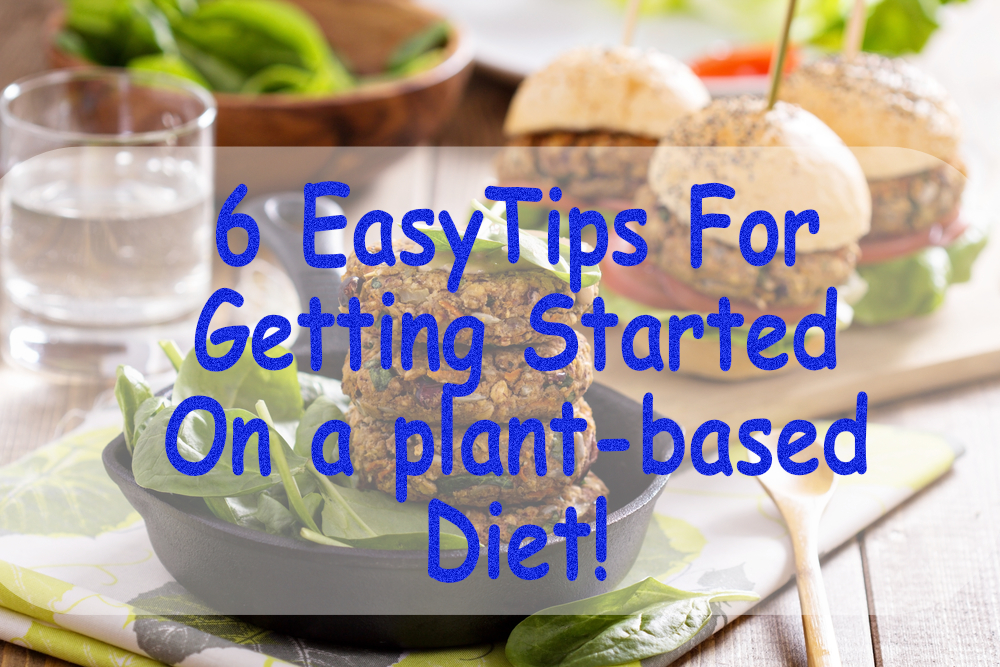 First, a note about the "Keto" or "Paleo" diet, because I get a lot of questions about this trend. Both diets eschew grains, and recommend saturated fat. Okay, the evidence-based science to date tells us that eating animal products will spike inflammation in the body, and comprise arterial health. End of story. Advocates might experience some initial weight-loss and energy gain, but this is usually short lived. Since I favor a healthy diet over a weight-loss diet, I'm a stickler for sticking to foods that can prevent and reverse disease, especially heart disease – the number one killer for women! The other diet that's getting lots of "New Year New You" attention is the "The Whole 30". This approach also includes animal protein, and ZERO grains. It's pretty similar to the aforementioned diets. Here's my issue with eliminating all grains: Whole grains are a very important source of minerals and fiber. Wholesome grains are a pre-biotic, which means they actually feed the good bacteria in your gut. My worry with this grain-free obsession is that is will compromise gut health in the long run. Obviously, if you are gluten/wheat allergic or intolerant, you'll know which grains and gluten-filled products you need to avoid, but if you're not sensitive to gluten, just look for healthy grains. My favorites include quinoa, millet, barley, black rice, farro, and many ancient grains such as amaranth and Kamut. Bottom line, if you've been turned onto an author or a website that tells you that this way of eating is healthy, beware of the skeleton in the closet!
So, here are my tips to get you started off on the right foot. Keep in mind that you don't have to do everything at once. Maybe you start just adding a bunch more veggies as in a big salad to your lunch and dinner. I recommend the 80/20 rule for most newbies, especially if you have to feed a meat-loving family. This generally means that you will try to eat plant-based most of the time. And then maybe once or twice a week you might have a little fish or goat cheese. If you need a total cheat day every now and again, that's fine too. Just don't get too rigid on yourself. Rigidity very often sets you up to fail.
1. Try some very simple dishes to get you going. I recommend getting a few regular comfort food recipes under your belt from the get-go. A tasty veggie burger, a dairy-free Mac n' Cheese, a hearty veggie chili – These are all staples in my wheelhouse. Check out my current fave cookbooks, many of which will give you the exact recipes that you're looking for. And I do recommend investing in at least 3 new cookbooks. They will inspire you to get going on this new way of eating.
2. Pantry Essentials: Make sure you have the following ingredients in your pantry to dial up the flavor. Many of the recipes in the above-mentioned books will necessitate these:
Nutritional Yeast: Make sure it isn't enriched with folic acid. Folic acid could be harmful to your health. I like Simply Organic and Sari Foods.
Vegan Worcestershire Sauce: This makes everything from soup to chili taste delicious.
Dried Mushrooms: I love dried mushroom because of their health benefits, and because the soaking water is a wonderful flavoring agent for anything savory. I particularly love dried Porcini.
Tomato Paste (in a tube): I always have this in my fridge because it deepens the flavor of so many dishes.
Lemon Pepper: Can't live without, and toss it in almost everything.
Herbamere Salt: Since you are going to want to give your foods a nice salty flavor, go with Herbamere as it's a healthy alternative to table salt.
Chipotle Paste: This adds a smoky flavor to soups, stews and chili. I buy a can of Chipotle Chilies in Adobo sauce, pulse it in a blender, and keep it for up to 6 months in the fridge.
3. Don't overthink it: A lot of people ask me how to get started, as if it's a totally foreign concept. But     eating mainly veggies is what our grandparents did. If you stick to soups, stews, chili, pasta, risottos etc you cannot go wrong. The only way you might come unstuck is with dairy and particularly cheese.
4. Daily & Cheese: This is the toughest one for most people because cheese is addictive, and the salty/fatty taste is hard to replicate. So, I would spend a little time of choosing what your subs are going to be for the next month. Have a look around your local grocery store and start exploring their dairy-free milk and cheese offerings. You may have to taste a few to find your new favorite. If you hate something, you can always take it back, or ask if you can exchange it (I know most stores honor this). But once you have your dairy subs in place, you'll be all set.
5. Eggs! A lot of people ask me if eggs are "allowed". It's totally up to you. If clients want to eat the odd egg, I'm fine with that. Obviously vegans and most whole food plant-based folks don't eat eggs. Contrary to more recent press, they do contain cholesterol, which may not be a good idea to ingest unless you have perfect cholesterol blood levels. Eggs can also spike inflammation, and most egg producers leave a lot to be desired in the cruelty department. Subs are tougher for eggs. You might want to check out Follow Your Heart egg-free products. And of course there are now a plethora of egg free mayo products on the market.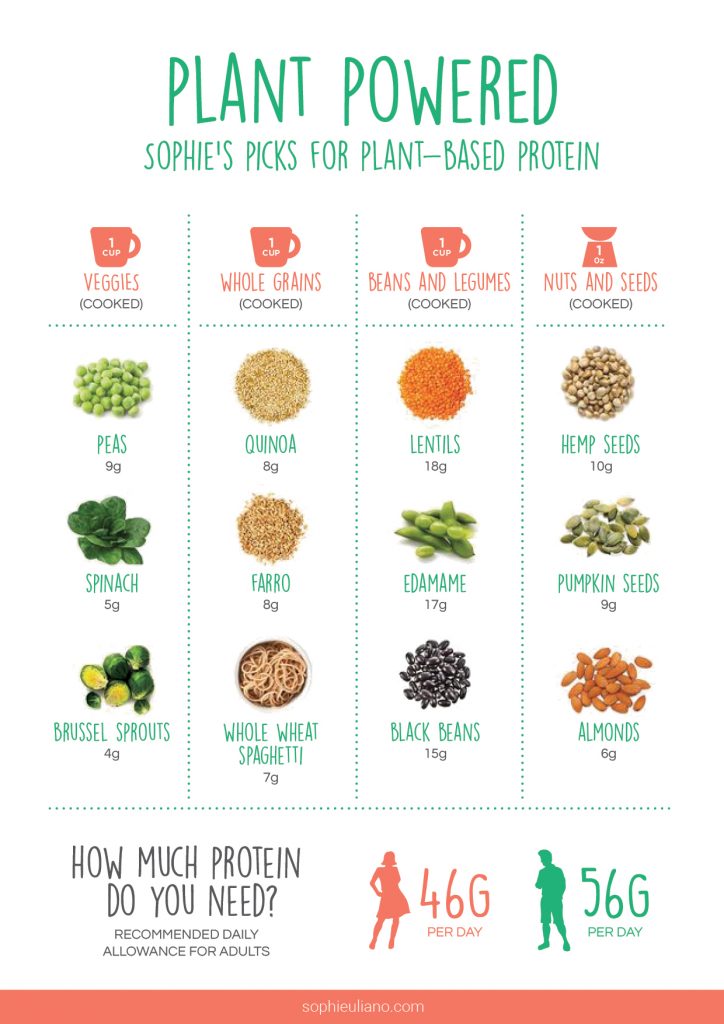 6. Protein!!! And for goodness sakes don't worry about not getting enough protein. Even if you can't eat soy, you can fill your diet with all kinds of protein-rich veggies. Women need about 49 grams of protein a day, men about 55/56 grams.
---