At this time of year I start to smell those awful synthetic "Fall" scents in Malls and stores like Bed Bath & Beyond. These fragrances are sickly and make many people feel nauseous. This is because they are made from hundreds of synthetic chemicals that may not be good for your health. This is why I prefer to make my own Fall aromatherapy diffuser blend.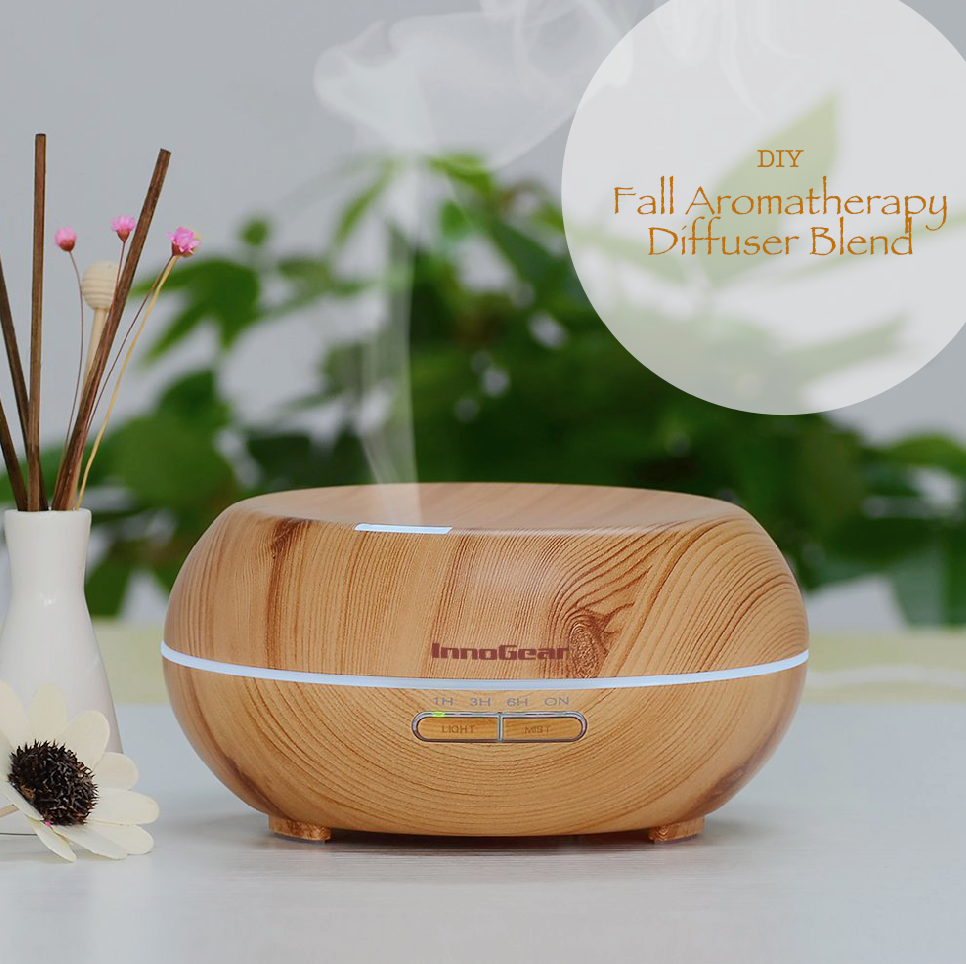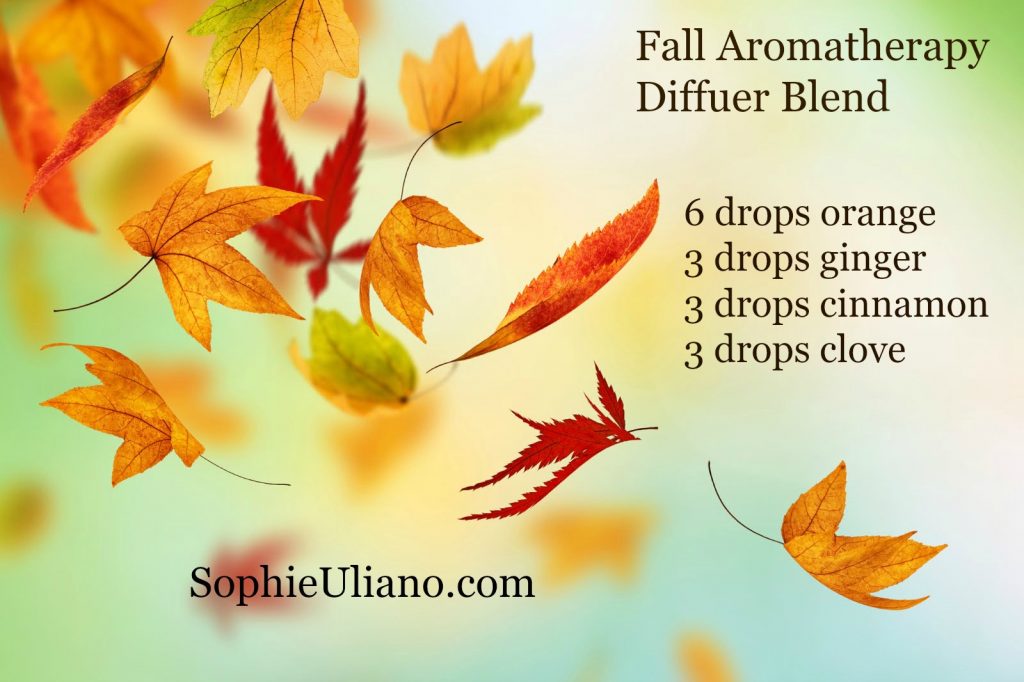 I use high quality oils from Mountain Rose Herbs, and create my own little Autumnal paradise. Not only is this blend comforting, but it is also anti-bacterial and anti-viral – it will help protect you and your family from getting sick.
It's a super simple recipe. You will use it according to which kind of diffuser you have: If you have the kind with a water chamber (like the one pictured above), add the drops of oil straight into the water. If you have the kind of diffuser that attaches to an essential oil bottle, I recommend tripling the recipe, and adding the drops straight into the bottle.
Diffuser Tip: Clean out the water chamber once a week with a piece of paper towel or a rag, dipped in hot vinegar. I heat 1 cup of vinegar in the microwave for 1.5 minutes. I use a pair of thick rubber gloves (to prevent burning my fingers), dip in the towel, squeeze, and wipe around the chamber. You can toss the remaining vinegar into your dishwasher to deodorize.