YEARS AGO (I won't tell you how many) I posted a video to YouTube of a DIY Anti-Aging Vitamin C Serum. To this day, it is my best performing video! If you're worried about aging skin, Vitamin C NEEDS to be in your skincare routine. But, as I've discussed before, Vitamin C is very unstable, and should be made at home, instead of purchased at a drug store. So I created this recipe for a deeply nourishing moisturizer that has an amazing form of Vitamin C in it – I promise you're going to LOOOOVE this recipe!
Here is the link to my original YouTube video!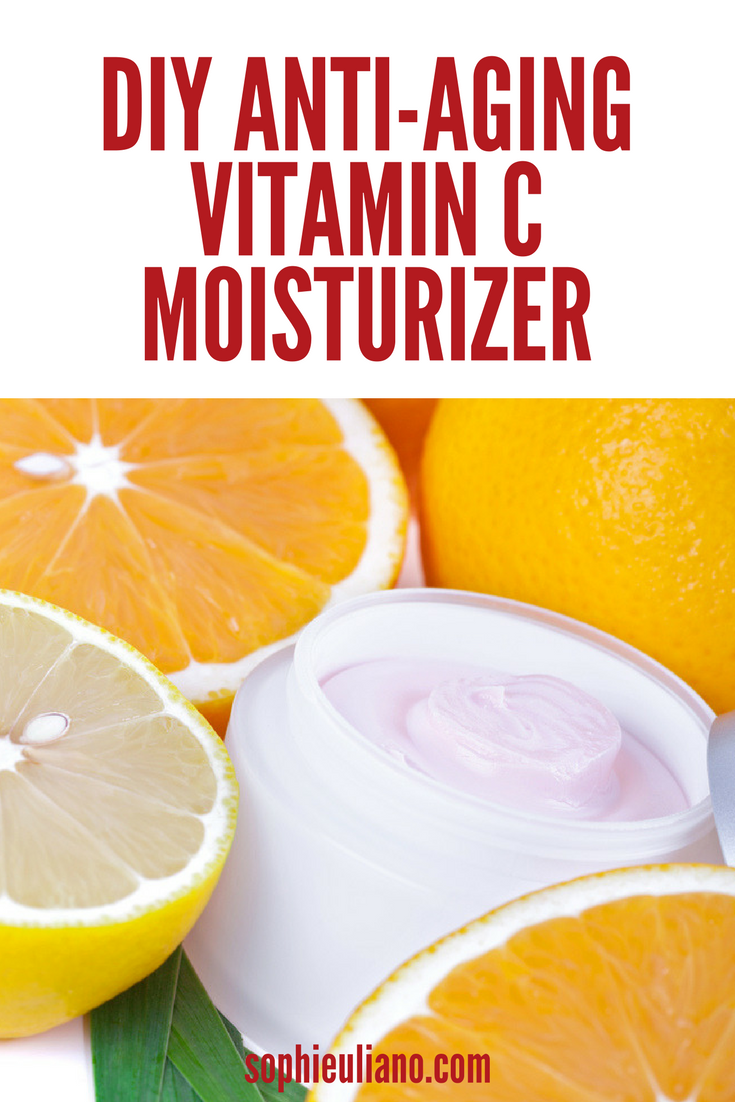 STORAGE: To preserve, store in fridge for up to 6 months. To increase the preservation of your product, you can add 1/4 tsp of Grapefruit Seeds Extract http://www.nutribiotic.com/maximum-gse-liquid-concentrate.html in the final stage of mixing.
TO USE: Always use a popsicle stick or spatula to scoop balm out of container, this will keep bacteria out. If you have very dry skin, you can use morning and night. If you skin is combination/oily, use as a night cream.