This is one of my absolute FAVORITE vegan-alternative recipes. This salad uses cauliflower as a base instead of tuna for a play on your favorite sandwich filling. It is truly one of the most delicious recipes I make.

Here's a quick link to the Breville Sous Chef food processor that I simply LOVE.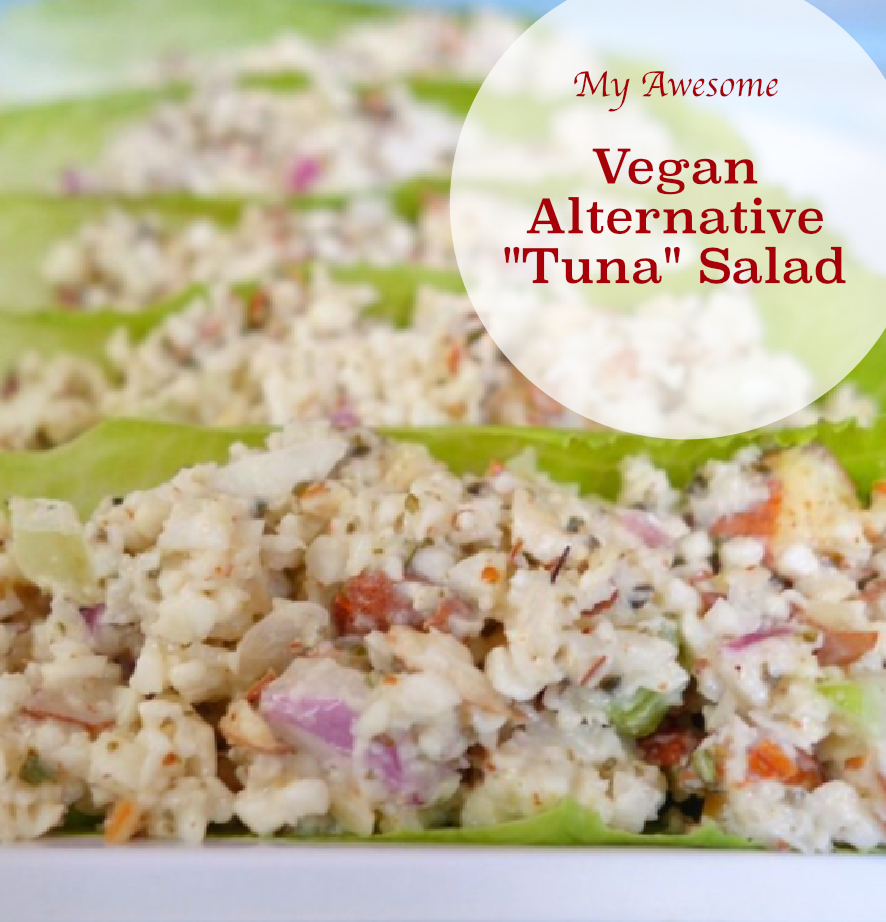 You can check out MegUnprocessed for more awesome vegan recipes.
Cauli-Tuna Salad
– 1/2 c. cauliflower
– A handful of raw almonds
– 1/2 c. celery
– 1/2 c. onion
– 2 tbsp vegan mayonaise
– 1 tps dijon
– A squeeze of lemon
– 1/2 tsp garlic powder
– 1/2 sheet of nori
Instructions
Pulse Almonds and Cauliflower in food processor
Transfer the mixture to a bowl
Add in the rest of the ingredients and mix
Taste and make sure it's to your liking! You can adjust the seasonings if needed, you might want more Vegan Mayo, Dijon, Nori Flakes, etc
Serve on lettuce leaves, salad or bread of choice.
NOTE: You can use any type of "sea" favoring or seasonings instead of nori sheets if you prefer.