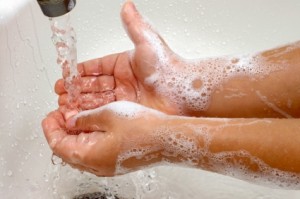 If you're looking to purchase some good old hand-washing soap, why not grab one that not only does your skin and health good, but also does good for less fortunate people than you, and/or the planet. Remember, most commercial soaps not only contain ingredients that harshly strip your skin of all it's natural oils, but many of them contain triclosan, which you really want to try to avoid. I like to encourage my family, especially my daughter, to wash with soaps that do some extra good beyond just being a bar of plain old soap – here are my favorites: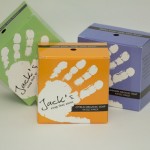 1. Jack's Soap: If you buy Jack's soap a child will receive much needed soap and learn about the importance of washing their hands. Over 5,000 children die per day because of diseases that can be prevented by simple hand washing with soap. Jack's soaps check all of my boxes: They are organic, vegan and cruelty-free and they smell amazing – they come is 3 scents: mint, lavender or citrus. As if all that wasn't enough, they're packaged in recycled materials and are made in the USA. You get 3 bars in each of their cute boxes.
2. Out Of Africa: This is an amazingly creamy bar of soap, made with real Shea butter. It's a family favorite and a portion of the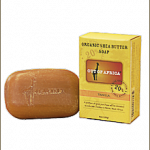 proceeds of each bar are donated towards children's education and medical care in West Africa where the Shea Butter comes from. Each bar seems to last an awfully long time too.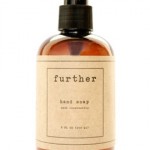 3. Further Soap: Not only does this soap smell incredible – everyone always comments on it, but it is a made from a byproduct of  discarded restaurant grease. Read the innovative story of how this wonderful soap came to be.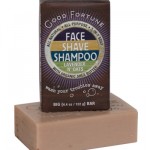 4. Good Fortune: Here's a fantastic company that gives back by helping disadvantaged girls to get an education. They products are awesome and their soaps dual-purpose. We love their Lavender n'Oats soap, which can be used both as a shaving bar and a baby soap!
5. Eco Natural Soap: We love Eco Natural Soaps because each bar does something beyond just washing you! These are soaps with an added bonus. We love their "Don't Bug Me" soap which contains natural insect repellents – perfect for campers, road trips and and vacations. They also carry a super-effective "Acne Relief" soap.