Sophie Uliano is New York Times best-selling author of Gorgeously Green, and has written 3 additional books on healthy living. She was featured on Oprah's Earth Day show, where she taught Julia Roberts and Oprah her green and healthy lifestyle tips. 
Sophie created an accessible doorway for the average person to walk through to life a more holistic way of life. She took green out of the yurt and into the real world. Good Housekeeping dubbed Sophie, "A Mary Poppins for the new Millennium".
Sophie contributes as a healthy living reporter to the Huffington Post, and is an expert on numerous daytime TV shows.  She is a board-certified holistic nutritionist, yoga instructor, and wellness educator.
Sophie's Gorgeously Green YouTube channel covers every aspect of wellness (recipes, DIY's, product reviews, interviews and more..). 
Sophie's  8-Week "Ignite Your Life" Intensive Coaching program is a powerful way for women (aged 45 and over) to completely transform their health and wellness from the inside out. In this mastermind coaching intensive, Sophie teaches women how to lose wanted pounds (and keep it off for good), rekindle their joy of living, and jump out of bed every morning with youthful vitality. If you'd like to book a Breakthrough Call with Sophie to discuss your eligibility for the program, click here.
Sophie has created 2 information-based digital programs, which she runs throughout the year: The 31-Day Plant-Powered Challenge, and "Well Done:  21-Day At Home Virtual Wellness Retreat".
A note from Sophie…
Hello Gorgeous!

Can you imagine leaping out of bed each morning, excited to greet the day?  Raring to go because you're ready to hurl yourself into the flow of your life … you've got exciting stuff to do, families to love, friends to cheer on, dreams to achieve, actions to take that will leave the world better a better place?
Further, can you imagine being your ideal weight without having to go on yet one more fad diet?
Think of me as your own personal health coach, ready to up-level you and your life. I'm a "fixer" by nature, or to frame it differently, and in my dear husband's words, "a controller"! But seriously, although I don't claim to know the absolute truth about anything, dietary or otherwise, I spend practically everyday knee deep in scientific  research. I then attempt to make sense of it all so that I can make it really simple for you.  And after over a decade in the green and healthy living space, I now have information available on nearly every health/wellness/beauty topic. If you can't find what you need on my website, YouTube, books or Facebook, you can ask me directly and I'll so my best to get you an answer. And, if I don't feel I'm qualified to answer your question (because I'm not a doctor), I'll point you in the right direction.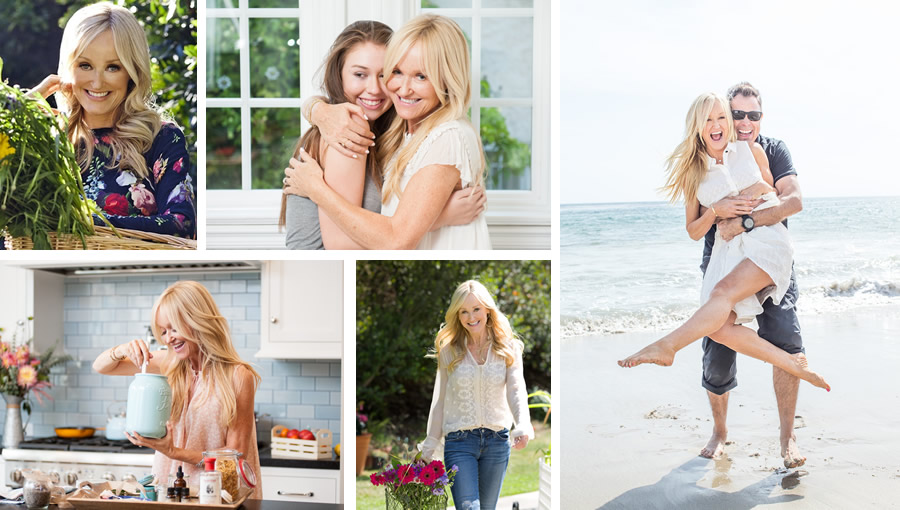 Brass tacks: I eat a whole foods plant-based diet because it helps me maintain my ideal weight effortlessly. I also eschew animal products for ethical, environmental, and health reasons. I recommend this way of eating for health and weight-loss to my clients. I exercise as much as possible (10 minutes here and 30 minutes there, to make up about a full hour a day). I take care of my skin with high-quality "green" skin care products (that change all the time because I'm constantly reviewing goodies that come my way). I clean and scent my home with the healthiest options available. I dedicate time to unplug from technology and meditate. And I find personal fulfillment in being of service to others. That right there is pretty much my philosophy (or philo-Sophie, if you will). 
And, I'm not a new age guru! My house is not full of crystals, I can't meditate for three hours daily, and I read books outside the self-help genre. I dye my hair, and eat (oh horror of horrors), the odd vegan croissant or French baguette slathered in jelly. I make many mistakes, and the best lessons that I've learned over the years have been through trial and error. And, yes,  I'm sometimes wrong. But, so are doctors and scientists. And this is exactly how progression is made.  Listen, my friends, there's an awful lot of confusing/conflicting pseudoscience out there, so my intention is to try to bring you only  information that is rooted in solid evidence-based science.  Easier said than done with the crazy influx of information populating your feeds, so please allow me to do the homework for you.


Living in Hollywood, I've been lucky enough to teach some of the most gorgeous women on earth, including Oprah and Julia Roberts, to live a greener, healthier life. My responsibility to you, as I trudge this happy path, is to keep up with the latest research so that we can nerd out together.

Your Big Priority
I invite you to make your wellness a priority NOW. Don't wait for the wake-up call that forces you to live a lifestyle that is less-than-pleasant. An ounce of prevention is worth a pound of cure. But, we tend to have an inbuilt resistance to do what's really good for us. Plus, we're swimming against the tide of stress, a broken food system, dollars that won't stretch far enough, and people who don't get us. However, I encourage you to put YOU top of your priority list – Gotta put your own oxygen mask on first, right?

Wellness might be a series of experiments for you. Maybe a 100% plant-based diet doesn't work for you, but at least try it before you say "no". Maybe you love spinning, but haven't ever picked up a kettle bell. Maybe you'll consider a just a few minutes of meditation before you head to Facebook. I'm personally inviting you … no URGING you … to step out of your comfort zone on your wellness journey. Not everything will be a crashing personal success, but just the experience will make you better.
Life is relatively short, so stop with the extreme diets and protocols that lead to short term weight-loss and long-term ill health. You only have one life. I recommend a handful of easy, simple and affordable daily actions that could make all the difference.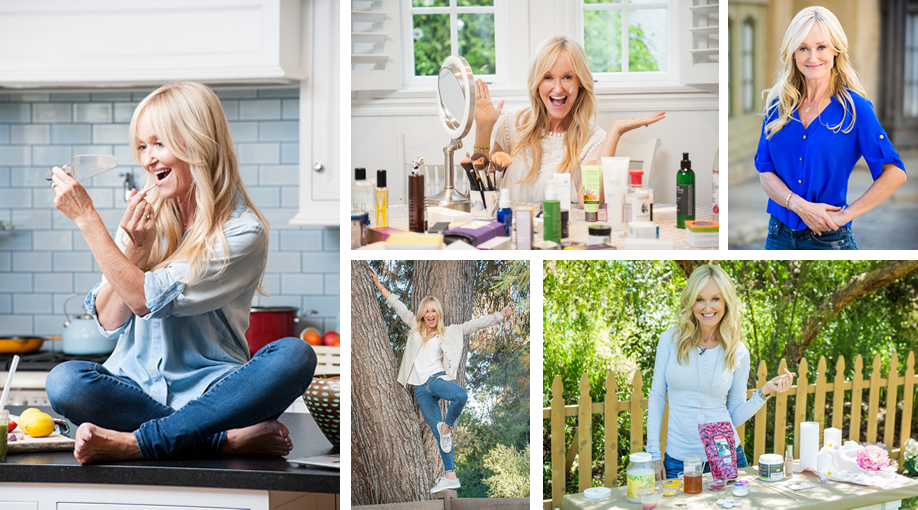 So, if you feel a bit lost in the wellness woods, and want to get started on a new way of life now, if you're willing to take a few baby steps –  I've got you covered.  Join my loving, supportive tribe of men and women who inspire me every single day to be a better person.

Love & Light
Sophie